This is the time of year when many put on a few holiday pounds and the weather often keeps people from their normal exercise routine. Here are some ways to keep fit while staying lifted (and inside!).
It's all well and good — even great — to be one who embraces winter sports and weather. We all know someone who snow shoes down the block after a heavy snowfall, or shovels the driveway with gusto and goes on to enjoy a well deserved hot chocolate — medicated or not. Then there's the rest of the population who live in wintery conditions during the shift between seasons, which makes it hard to be outdoors at all.
Winter is a different kind of wonderland for those who prefer the warmer seasons, especially summer. It becomes a time when you're forced to hibernate, when the indoors and all its comforts keep things cozy. This is the time of year when many put on a few holiday pounds and the weather often keeps people from their normal exercise routine.
Here's a list of ways to not only keep fit this winter, but stay lifted (and inside!) while you do it.
Get A Yoga Mat and Start Microdosing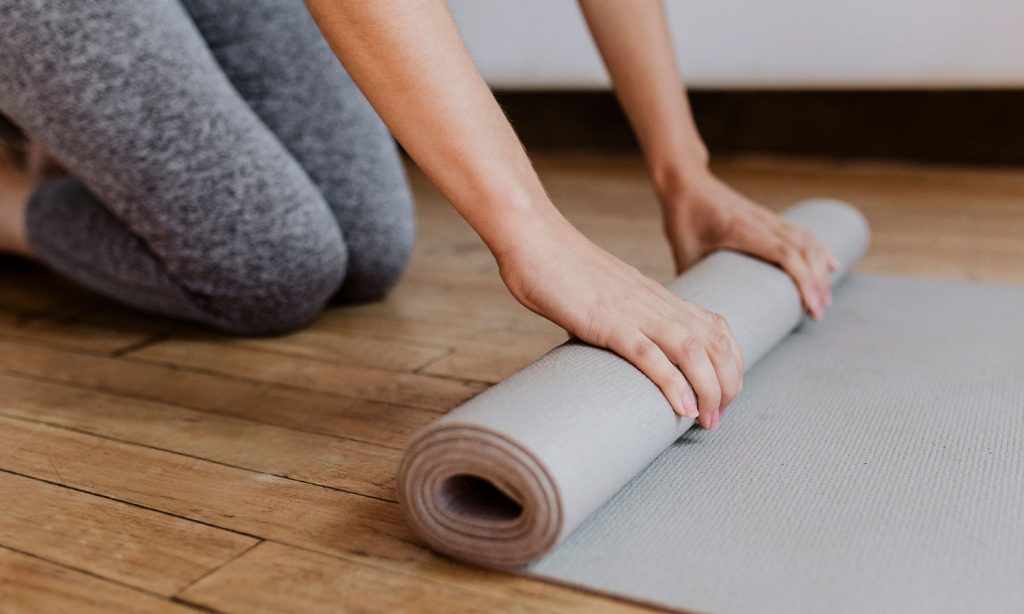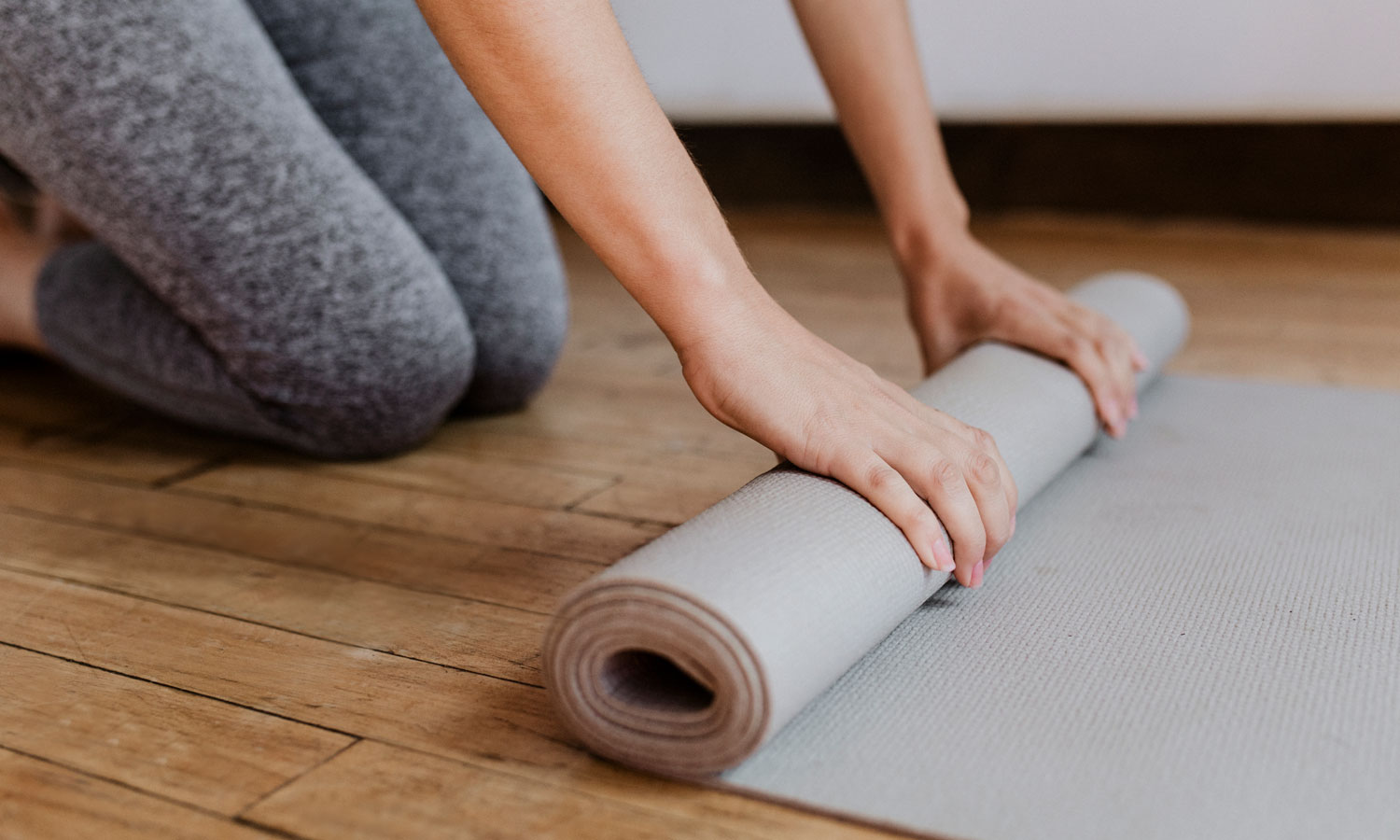 RELATED: Marijuasana: Fusing Together Cannabis And Mindful Movement
If you don't already do yoga, this winter is the time to start. Not after New Year's for a short, guilt-fueled stint, but from now into spring. Maybe you'll end up loving it and keeping it year round. Regardless, the breathing techniques matched with minimal amounts of cannabis seem to magnify each other and do wonders for quelling seasonal blues. The strengthening and flexibility factors will have you feeling and looking good, too.
Wall Push Ups, Squats and The After Sesh
A great way to wake up in the morning is to have a piece of fruit, a glass of water and do a little workout. There's no need to go crazy, but doing sets of push ups off the wall is an excellent way to strengthen your arms, shoulders and core and is less taxing than the floor version. Do a few reps and then do some squats. Go on YouTube to watch a video on how to squat properly so you don't hurt yourself and start off with just a few at a time, but at least until you feel a little burn. The after session with a cup of coffee will have your winter days started off on the right foot for sure.
Actively Watch TV and Movies
If it's winter and you're chilling on the couch, even if there's someone there with you, it's likely they are family or a very close friend. Instead of Netflix and chill, watch it and kill it by periodically exercising in your seat. Make sure you're not slouching and throw in some leg lifts between toking on your favorite winter strain. Put a pillow under your back and do the bicycle. Punch the air like you're Evander Holyfield or simply hold your hands above your head until you really feel it, bring them down for a rest and repeat with a bong hit in between.
Infuse Your Favorite Health Foods
Just because it's cookie season doesn't mean you have to bake sweet treats to enjoy a good edible high. Infuse your favorite carrier oil to make just about any food elevated. Watch your dosage and be careful not to overdo it, but add approximately one half to one gram of flower for each serving. Coconut oil is very healthy to cook with and recipes for its infusion and use abound online. Or simply infuse olive oil, let cool completely, refrigerate it, then create your own balsamic vinaigrette, perfect for a winter beet salad or other such healthy dish.
Spiced Cider Canna-Hot-Shot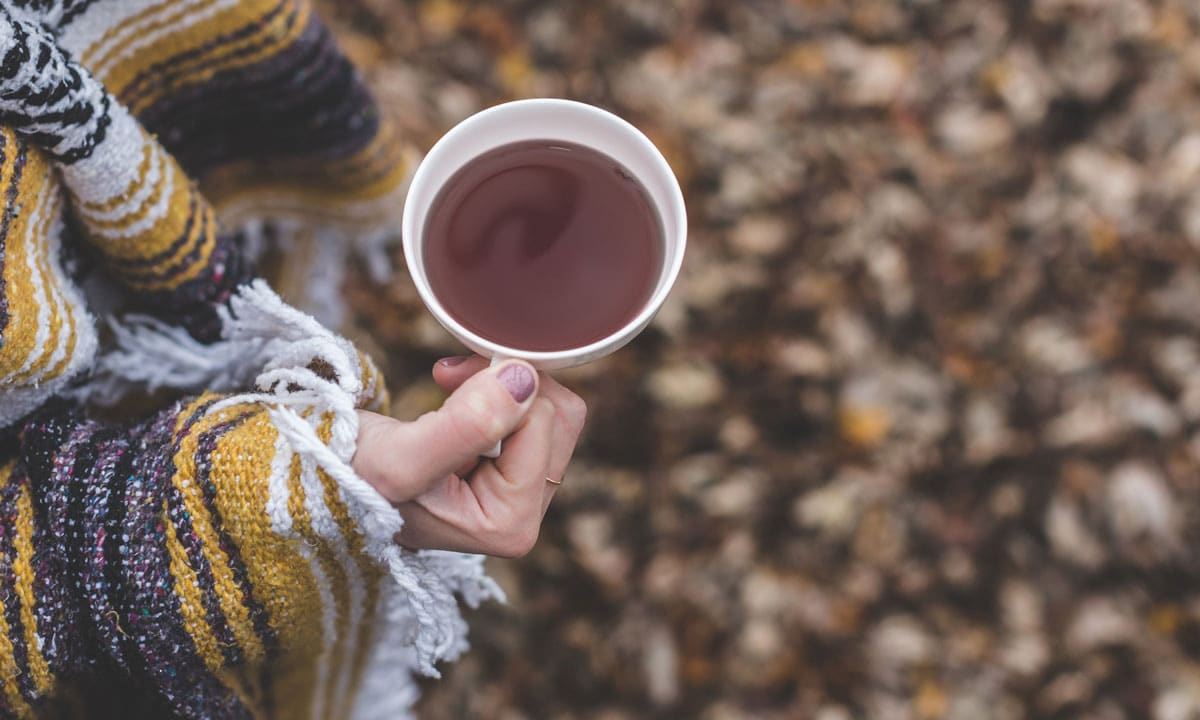 For a healthy, yet buttery treat, use a tablespoon of ghee butter infused with cannabis and drop it into your hot mug of spiced cider. The terpenes from the cannabis will play off the spices and the healthy fats of the clarified and medicated butter will give you a little boost of energy. Gourmet Ghee company has a line of plain and flavored authentic ghee perfect for this drink. (A "hot-shot" of infused ghee is also a perfect cream and sugar replacement in coffee or tea!)
Get Blazed and Read Up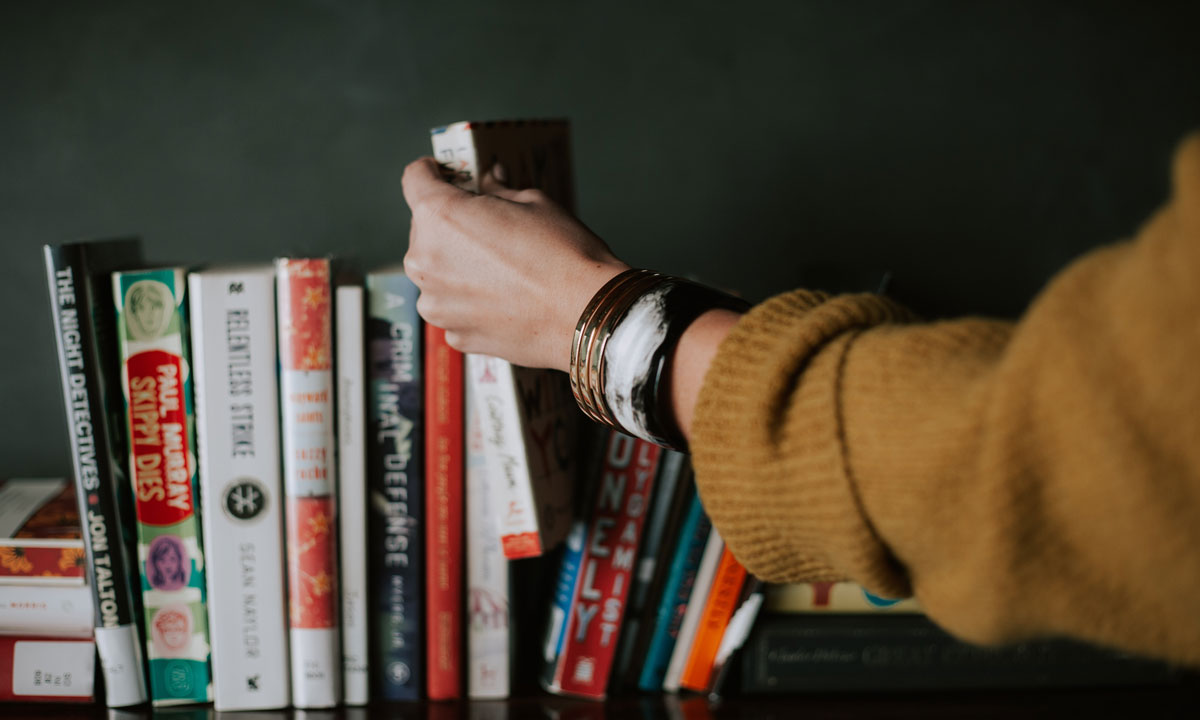 Keeping fit means keeping sharp! The noggin needs its nourishment, too, and there's only so many times you can rewatch that favorite viral series or so long you should stare into the abyss of your smartphone. Open up a good old fashioned book, be it fiction, biographical, historical, classic or a page turning best seller. Choose a nice sativa dominant cultivar, such as  Super Lemon Haze or Jack Herer, and take a deep dive into your mind and the written word.
Hand Weights and Heavy Joint Lifting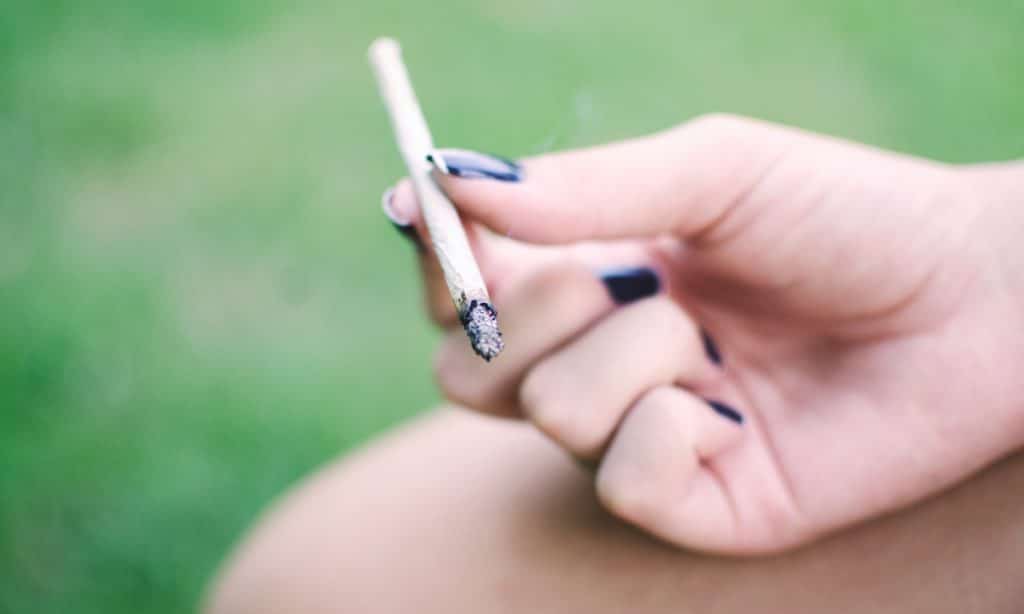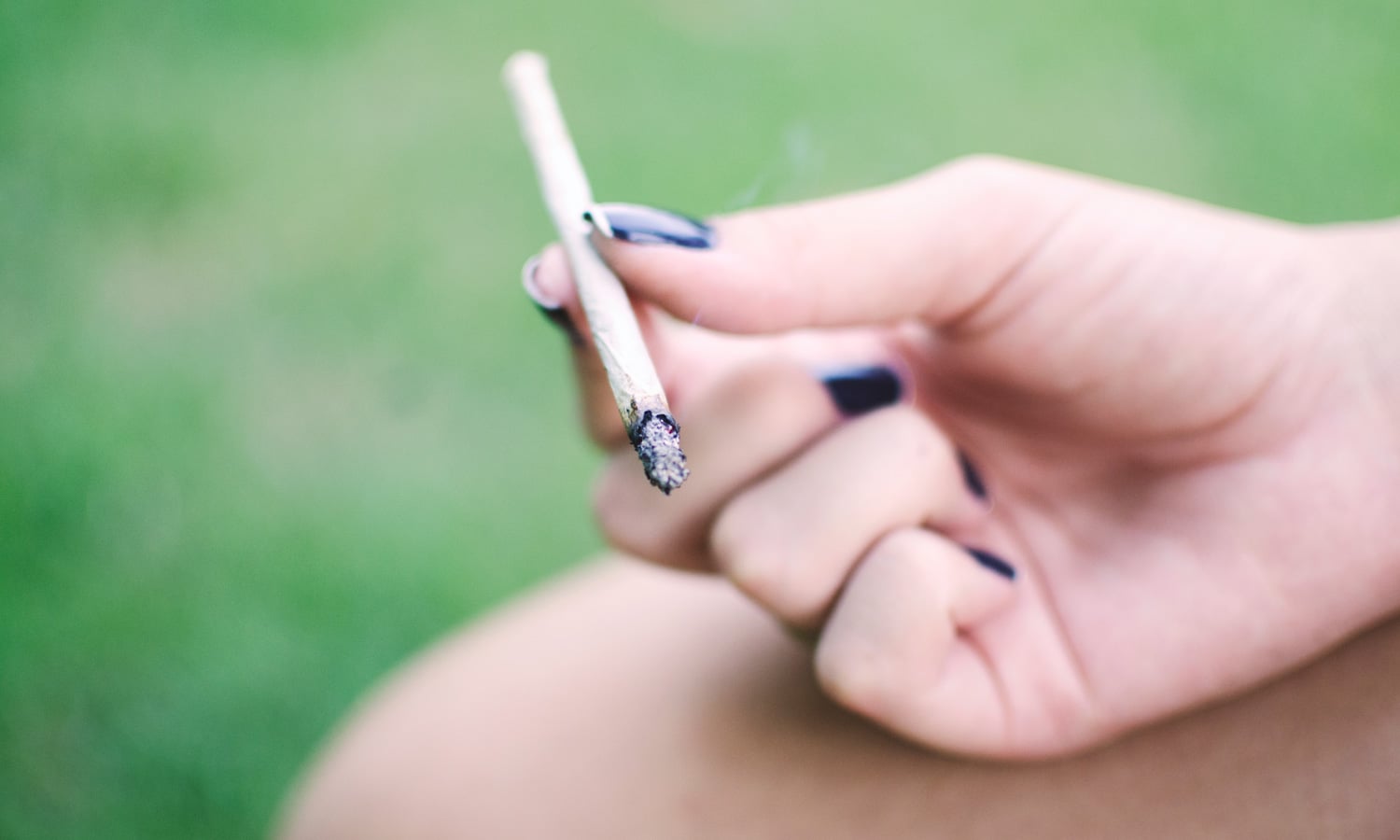 RELATED: 5 Ways Marijuana Can Get You Excited About Fitness
Like the yoga mat, having hand and ankle weights around, especially the kind that strap on with hefty velcro, is an excellent idea. Even two pound weights will add a little resistance to your step when walking around the house. And every once in a while it's good to stand up, take a good stretch, hit the joint with one weighted hand and then bring the other one in and put the hand with the joint back straight out to the side. Repeat at least ten times per sesh and watch that pesky arm flab start to melt away while you also elevate your senses with weed.