Out in the West Coast, Arcane Revelry has been doing what everyone wants to do with weed and food: gather the best and the brightest and imbibe in a social setting. This being the first consumption party I'd ever attended, I was expecting vibe that would make me miss the lack of cool options out East even more, and that was definitely the result.
On Saturday June 23rd, Celebrity chefs Sam Udell , Ry Prichard, Dean Glenford Barker, Sam Mendoza, and Chris Oh gathered to transform a hilltop home in Los Angeles into a weed loving paradise. Partygoers were treated to Ganja Gold dabs, huge kief infused bats, and dish after dish of THC and cbd foods. If you're into consumption and want to explore consumption with likeminded people, this could be the next big thing, so keep an eye out for future events in other legal cities.
https://www.instagram.com/p/Bkan2emlOtx/?taken-by=witchoftwobridges
We asked Arcane Revelry founder Crystal Bauer Feldman to share her inspiration, motivation, and goals for the future of her events and cannabis culture.
Arcane Revelry has thrown events to benefit the ACLU, famous chefs and huge brands, and each time there are unique flavors and collaborations on the table. Feldman declared the ACLU benefit her funnest yet, with violins, live art, and cannabis from Oregon. Her events and partnerships seek to normalize and professionalize cannabis consumption, bringing people together from food, alcohol, and cannabis culture.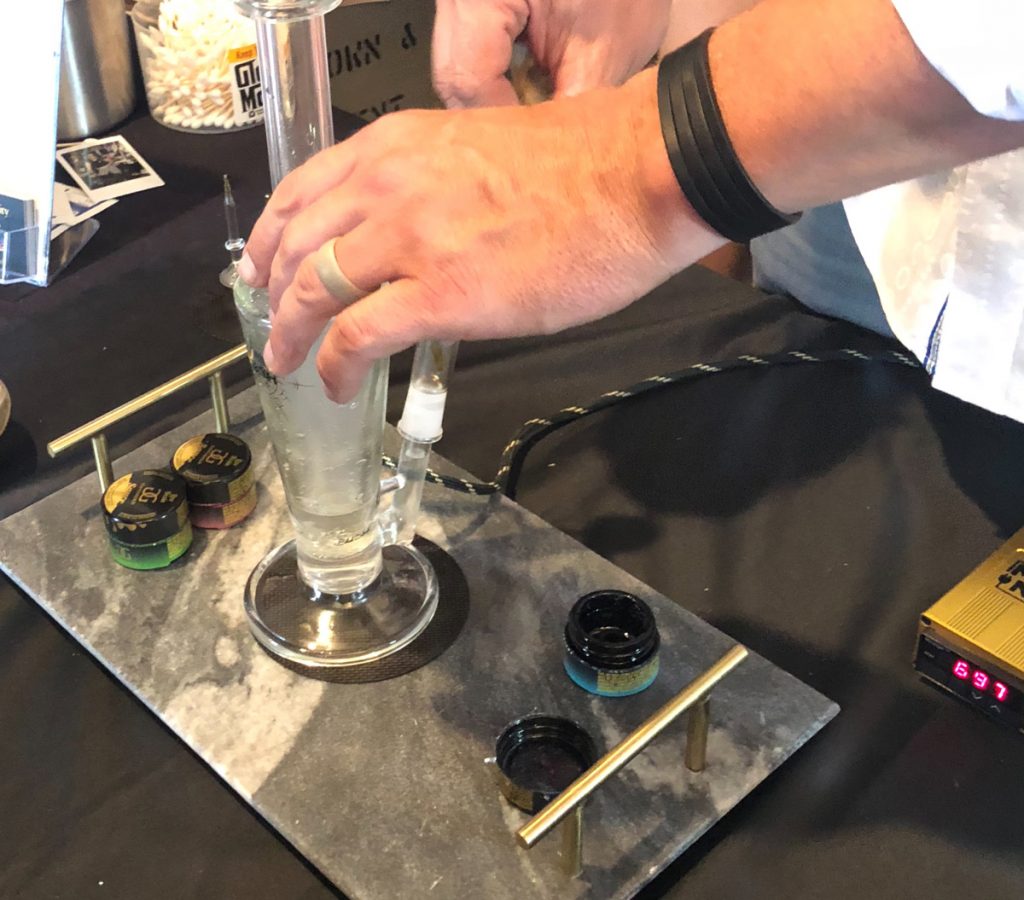 About the future, Feldman notes a desire to spread across America, "I have an aggressive plan to spearhead normalization, and ease the tensions of a worried nation with proper education, responsible experiences, and comforting food prepared by their favorite chefs."
Continuing about the desires to marry the two worlds, Feldman dishes on her dream co-hosts: "I would love to collaborate with my favorite artists and Chefs. My favorite Chef's are Pasquale Baudair who wild foraged foods that he crafts with gastronomy techniques, and Rene Redzepi from NOMA, who has one Best Restaurant in the World, many times over. I am pretty sure he is in to cannabis, so maybe one day!"
Using visibility and education, Arcane Revelry is bringing cannabis events to your neighborhood eventually. By using a charity aspect to keep social change at heart, this is an excellent way to spend your consumption budget.