Marijuana edibles is one of the most popular ways of consuming marijuana, amounting up to 20 – 40 percent of cannabis sales in Colorado. It's understandable; edibles are a simple and discreet option that allows the user to comfortably consume cannabis out in the open, be that for medical or recreational reasons.
While they don't require much preparation and foresight, edibles affect people way differently than smoking or vaping marijuana, sometimes producing unexpected and results that are difficult to measure. Here are 5 tips that'll help you cope with the cannabis on your edibles: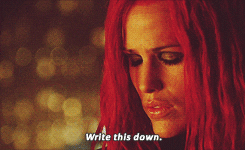 Your Level Of Experience With Cannabis
Your personal experience with cannabis will always be an important factor when it comes to trying out the herb in a different form. If you have little to no experience it's best to play it safe and start out slowly. If you have experience smoking cannabis it's important to know that eating it provides a different high than smoking it, so you must always be careful.
Don't Consume On An Empty Stomach
Edibles should be consumed like serious medicine, after eating a meal so that your body is prepared. You should never have eat them on an empty stomach because that'll limit how much control you have over your body.
Try Out Different Brands
Different types of edibles have different effects, and should try around gummies, brownies and others to see which one works best for you and your body. You can also do research on the different types of edibles that there exist, ask your budtenders and try to get all the information available.
Be Patient
Edibles affect people much slower than smoking cannabis does, which is the main thing that throws first time users off. Be prepared to wait at least 45 minutes before you start feeling the effects of the edible. If you still feel nothing, then you can take a little more. It's way better to be patient and wait than to get anxious and eat more than you need resulting in a bad high. 
What To Do If You Get Too High
Edibles' high last longer than regular ones, which means that a bad high will probably be harder to deal with. The main suggestion is to be relaxed and to be aware that nothing bad is actually happening, it's just an uncomfortable yet temporary feeling. If you're alone try to be calm and if you're with others let them know that you're having a bad time and that they need to pay closer attention to you.