A study connects marijuana use with painful and persistent erections.
After conducting thorough research, doctors say that one man's cause of priapism was his marijuana use. Priapism is a condition that affects around 200,000 men a year and it occurs when they have painful and long lasting erections without sexual arousal.
Sources of priapism are varied, ranging from side effects of anti-depressants, blood thinners to the use of cocaine. Cannabis has also been peripherally associated with the disease in previous studies.
The case in question was reported by a man who'd experienced these bouts of priapism through the years, ranging from erections that lasted anywhere from 4 to 12 hours. In the hospital he explained that these bouts occurred after he'd been consuming marijuana consistently. The patient explained that he'd been smoking marijuana for the past 6 months for several nights a week.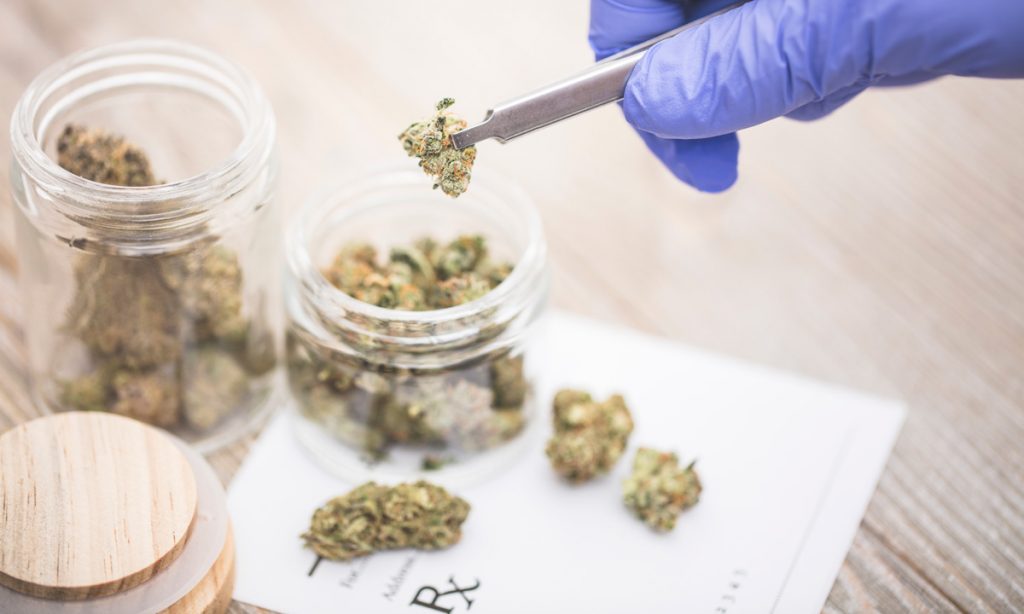 According to the study's authors, this is the first case of marijuana induced priapism when all other possibilities for the condition had been excluded. "He had no medical history other than mild hypertension, he took no medications, and used only cannabis, supported by his urinary drug screen. Further, his history exhibited a convincing correlation between his cannabis use and his episodes of recurrent priapism."
RELATED: Marijuana As A Sexual Aid? Here's What The Experts Say
The patient had smoked marijuana on and off throughout his life, with the erections aligning with his marijuana smoking periods. "He admitted a history of cannabis use at age sixteen and seventeen, during which time he had recurrent priapism lasting less than four hours and never requiring medical treatment," says the report.
While it's not known why cannabis can produce this condition, researchers have a couple of theories. One is that cannabinoids were affecting the man's regulatory mechanisms, which would normally inform the body that the erection should end. Another theory is that cannabinoids can increase blood platelet activation, increasing the user's heart rate and causing the blood vessels to dilate.
RELATED: Using Medical Marijuana To Treat Sexual Dysfunction
Most of the time, marijuana has been positively associated with sex, especially in the case of women. Different polls and surveys say that the drug allows them to relax and to have more pleasant sex, even if it can occasionally delay orgasms. When it comes to men, the data is more mixed, with some men finding marijuana arousing and with others having trouble maintaining erections.