With the recent movement New York has experienced in the cannabis space, all eyes are on this massive market and its potential profits, trends, tax generation, and cultural impact. It's no secret many companies and investment firms are primed to make their moves once the legal doors open. New Yorkers know this too, which is why activists have also prepared plans and possible regulations to prevent a hostile corporate takeover.
It's not that people don't love the low prices bigger dispensaries can negotiate. Rather it's where their money goes after the purchase: is it spread amongst labor along the entire supply chain or funneled upward to the board? The fear is it will be the latter, resulting in limited reinvestment in the community, growers and processors getting pinched, and whether workers lacking access to the benefits of a cooperatively owned independent business, like receiving equity.
New York City Mayer Bill de Blasio is even speaking out about the circling corporate buzzards, and the worry their capital power could quickly flood the city before homegrown shops and brands can take root. So far little is known about what to expect other than a 100-day time frame for announcement of the regulations from Governor Andrew Cuomo. 
RELATED: Minorities Accounted For 90% Of New York Marijuana Arrests In 2018
Regulations are an essential part of society and keep things running smoothly. However, in a rush to lock down what can seem like a good idea, a governing body can deeply misunderstand the inner workings of the functions they oversee, especially in the case of a new or budding industry. In a rush to do what may seem safe and prudent, cannabis laws can potentially neuter some small businesses and bog them down with costs only bigger operations can afford. Just look at California for how harsh regulations can encourage growers to remain illegal in service of better profits. 
Cannaclusive, an organization designed "to facilitate fair representation of minority cannabis consumers," is working to ensure New York City and state can get it right in this new beginning. But Cannaclusive co-founder Mary Pryor believes the time for talking to your government representatives is rapidly running out.
"Corporate cannabis has one agenda and that's to monopolize and control the market as much as possible, especially in New York State, which will be a major consumer of cannabis post legalization in Spring," she says. "Capital and access to capital for all citizens, especially people of color, is the biggest item needed, along with job training and incubator programs."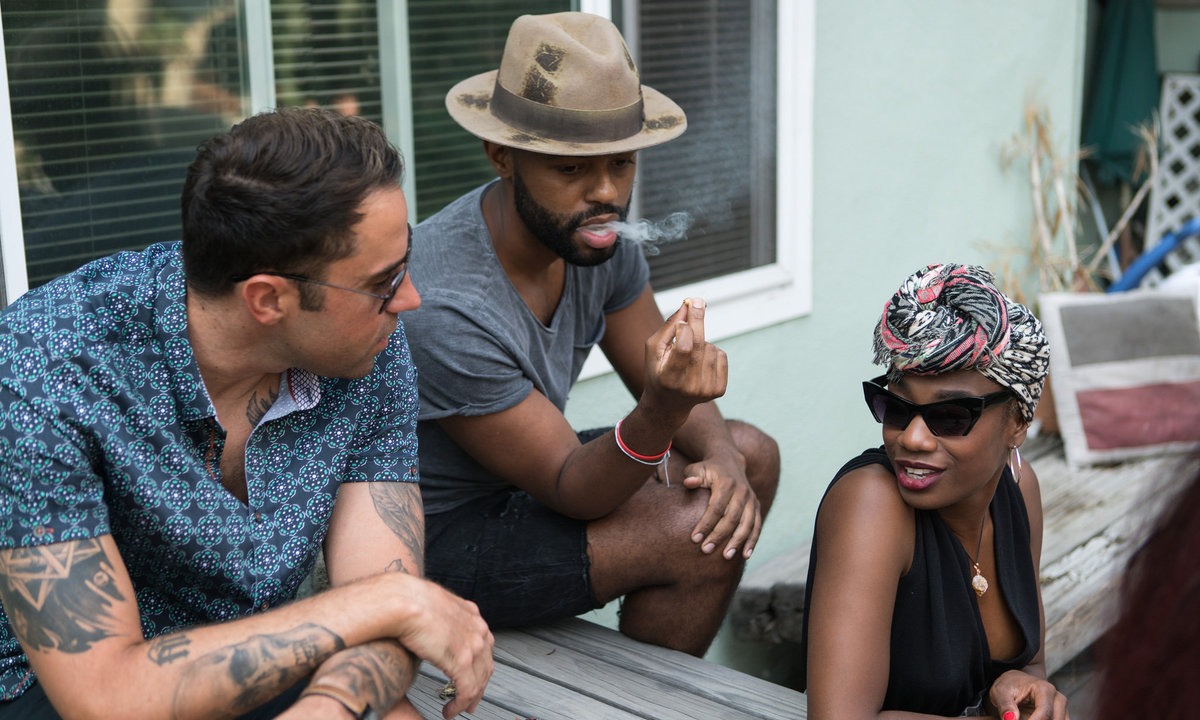 Any big companies planning to operate in New York State and city must accept their social responsibility to help marginalized New Yorkers establish operations and flourish in the coming cannabis renaissance.
"Support for equity initiatives is a major first step that should run right alongside the start of adult use," Pryor says. "A lack of corporate capital—or any capital, period, keeps ownership opportunities away from everyone. Given that corporations are selling cannabis while people sit locked up in jail or prison for similar activities is a huge conflict of justice and equality."
Kassia Graham, the National Project Lead for Cannaclusive, thinks speaking with your dollars will make a difference once businesses are up and running.
RELATED: New York Restricts CBD-Infused Food And Beverages
"Cannabis advocates must support people of color—100%. Spend your money with cannabis businesses created by and operated by women and people of color; especially those who are Black and Latinx because they have been more adversely affected by racist drug laws than others," Graham says.
Sarah Remesch, New Yorker and founder of New Highs CBD and 270M agency, backs the mayor's independent and small business strategy.
"An industry with independently owned businesses allows for participation from all communities at multiple levels within cannabis from seed to sale," she says. "Opportunities will open up not only to establish healthy businesses but to join in on existing businesses that want to be inclusive."

Many New Yorkers are on board with these ideas, but have yet to see them implemented or hinted at in the coming legislation. Paying close attention to how laws and economies developed in other states without determined input from the citizenry reveals how corporate donations and lobbyists can control the outcome more than we think.
RELATED: How Gov. Andrew Cuomo Might Legalize Marijuana In New York
"There are several states that have missed the mark one way or another," Graham says. "New York should learn from the missteps made by Ohio, Colorado, Oregon, and New Jersey. Ohio dropped the ball on their promise to provide more opportunities to communities hit hard by the war on drugs. All that talk of equity seems as if it was a ruse to get the buy-in of activists, people of color, and the poor. Arrests of Black adults and youths in Colorado went up after legalization. Why are they still imprisoning people when the drug is legal—rehabilitate, don't incarcerate."
As all eyes are on this world leading metropolis, doing cannabis right could be their biggest triumph yet, especially when considering the serious failure of New York City's cannabis policing. Here's hoping the program reaches far and benefits the communities of color that prohibition has harmed first and foremost, before the first nugget is sold.