Grinspoon's book reads as prophetic today, at a time when cannabis reform intersects with the racial injustice and policing issues that currently plague society.
The notion that cannabis holds medical benefits worthy of scientific exploration isn't such a radical idea today. Give credit to Dr. Lester Grinspoon for that, as he emerged as an invaluable scholarly voice promoting cannabis reform amid the Nixon Administration's War on Drugs. Grinspoon, who was instrumental in early legalization efforts, died June 25 — one day after his 92nd birthday.
He attended Tufts University and Harvard Medical School, later becoming a longtime fixture in Harvard's psychiatry department. When Grinspoon first entered Harvard, he viewed cannabis with the same criticism typical, believing it was a harmful drug. Then he met Dr. Carl Sagan, the famed astrophysicist and cannabis advocate. Sagan, a Harvard colleague and good friend to Grinspoon, offered to split a joint one day in the 60s.
"When I saw him smoking for the first time, I said, 'Carl, you musn't do that! That's a very dangerous drug,' " Grinspoon told the Boston Globe in 2018. "He took another puff and said, 'Here, Lester, have some, you'll love it and it's harmless.' I was absolutely astonished."
Grinspoon became determined to prove Sagan wrong, and reviewed the available research vigorously. In the process, he quickly changed his mind and became a cannabis advocate instead. He wrote his landmark book Marihuana Reconsidered in 1971, where he first argued legalizing a plant that had been prohibited for 34 years until then. At the time it was published, nine out of 10 Americans believed cannabis should remain illegal.
RELATED: How Marijuana Reform Intersects With Policing And Racial Justice
Grinspoon's book reads as prophetic today, at a time when cannabis reform intersects with the racial injustice and policing issues that currently plague society.
"Indeed the greatest potential for social harm lies in the scarring of so many young people and the reactive, institutional damages that are direct products of present marijuana laws," Grinspoon wrote.  "If we are to avoid having this harm reach the proportion of a national disaster within the next decade, we must move to make the social use of marijuana legal."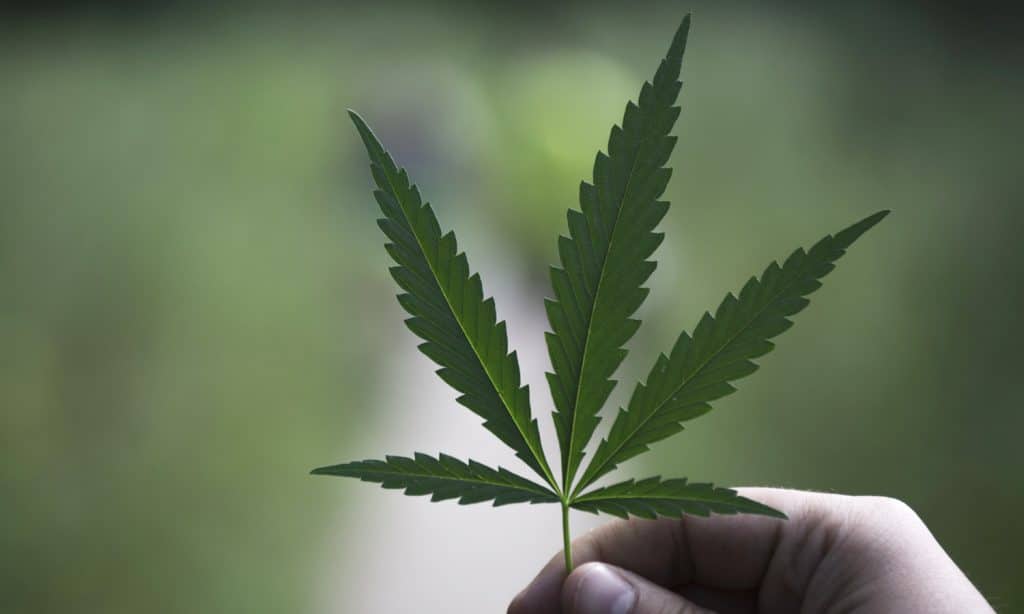 "And we must consider the damage inflicted on legal and other institutions when young people react to what they see as a confirmation of their view that those institutions are hypocritical and inequitable," he added.
Grinspoon advocated alongside The National Organization for the Reformation of Marijuana Laws (NORML) throughout the 80s. "For the last five decades, Dr. Grinspoon was the intellectual leader of the marijuana legalization movement," NORML founder Keith Stroup wrote following news of Grinspoon's passing.
Unlike Sagan, Grinspoon openly admitted to smoking cannabis in an interview with Barbara Walters on The Today Show. When the public saw a Harvard professor admit such a thing, he hoped it would reshape the image around marijuana users and stoner stereotypes. Decades would pass before that happened and Grinspoon suffered professionally for his public marijuana stance. He was denied full professorship by Harvard multiple times, with rumors circulating the university's hiring committee disapproved of his cannabis relationship.
RELATED: Study Finds Medical Marijuana Patients Are Happier And Healthier Than Non-Users
Grinspoon's advocacy continued into the last stages of his life. He memorably wrote an open letter to NFL commissioner Roger Goodell imploring the league to explore cannabis as effective treatment for football players, especially in diminishing concussion and CTE damage.
"In the end, Dr. Lester Grinspoon led the way to insist that our marijuana policies be based on legitimate science," Stroup wrote. "He made it possible for us to have an informed public policy debate leading to the growing list of states legalizing the responsible use of marijuana."