What started with a covert operation of delivering marijuana to sick patients has grown into a revolutionary medical marijuana start-up in Jerusalem. Perry Davidson is the guy behind Syqe Medical, Israel's leading medical marijuana firm. And he's already raised $33 million for cannabis technology that allows patients to received metered doses of marijuana.
"I was a 26-year old schmuck, and I was dealing with hundreds of cancer patients. How did we get to a situation where if I didn't wake up in the morning, these cancer patients would or wouldn't get their medication?" he tells The Jerusalem Post.
The Syqe Inhaler is created using a 3D-printer and, according to the Syqe website:
…utilizes selective 100 microgram dosing precision, realtime thermal & flow controllers, lung interfacing and wireless connectivity. This new level of precision will allow patients to reach the coveted optimum balance between symptom relief and psychoactivity, regaining their quality of life.
It's so effective, pharmaceutical giants are now partnering with Syqe to distribute the device, which has patients knocking down Davidson's door. "There are people calling us once or twice a week, asking, 'Is it in the market, is it in the market?'" he says.
According to the Post, the  device is the only metered dose marijuana (and medicinal plants in general) inhaler in the world, approved by the Health Ministry more than two years ago.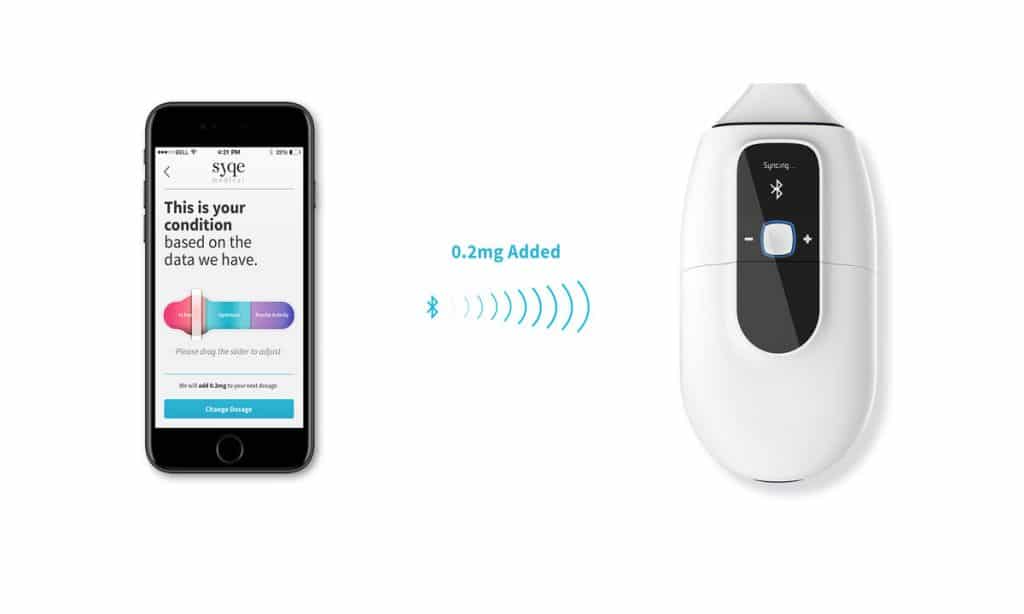 It takes up to five minutes for the cannabis concentrate to take effect after inhaling. Loaded with "uniquely identified preloaded cartridges and a linked clinical database serving physicians, researchers and healthcare entities," the inhaler will be available for distribution outside of hospitals sometime in 2018, according to the website.
"We are able to deliver a plant with the same rigor, safety and precision as a [traditional] pharmaceutical," says Davidson.
As the Post notes, Israel is the home of Professor Raphael Mechoulam, who in the 1960s, became the first person to identity marijuana's main psychoactive compound, THC.
Currently, patients in Israel are allowed to get medical marijuana prescriptions, but it's not easy; they can only get a prescription if no other treatment worked within the past year.