Cannabis vapes and e-cigs are not impacted by the Juul ban. Still, according to people that work in the industry, this could change in the future.
The U.S. Food and Drug Administration has banned the sale of Juul products. While this decision is unrelated to marijuana vapes and products, some experts predict that it could have an impact on the industry later on.
The FDA ban affects Juuls exclusively, but it shows the organization's intent to keep its eye on vape products.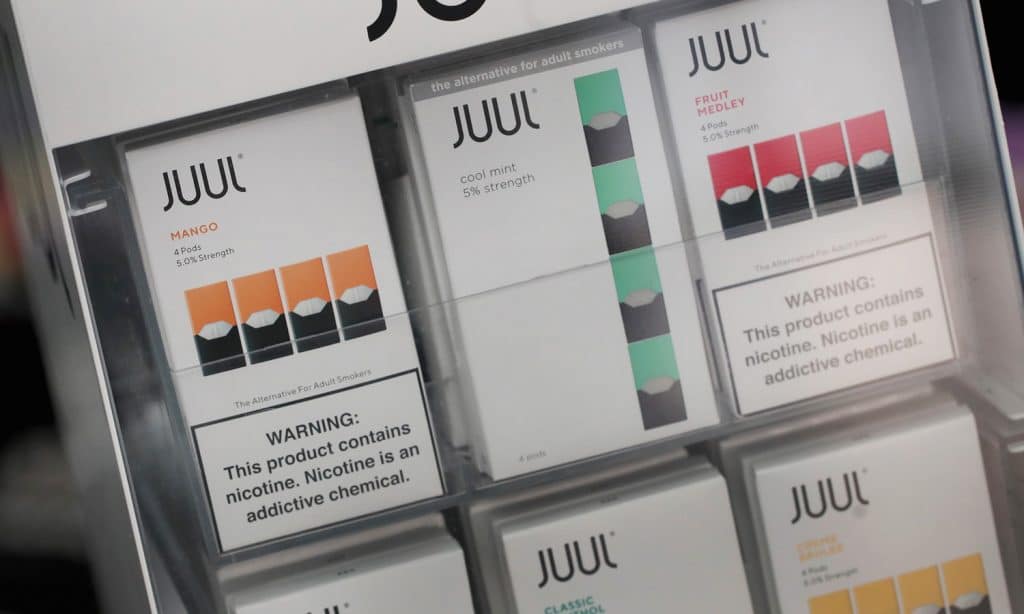 RELATED: Juul E-Cigarettes To Be Removed From US Shelves — Here's Why
MJBusinessDaily spoke with Arnaud Dumas de Rauly, CEO of Blinc Group, a New York-based vape company. He explains that the federal illegality of marijuana should keep the industry safe from FDA interference. "However, this doesn't mean that will be the case forever," he said.
The vaping crisis of 2019 is largely responsible for the FDA's scrutiny of these products. While it was discovered that Vitamin E acetate, an additive present in THC vaping products, was responsible for EVALI disease, it highlighted just how many users consumed vapes. It also highlighted some mismanagement of Juul executives, with the company being found to put its customers at risk.
Still, many experts believe that banning any type of vape product would only result in a new product for the black market, exposing people to even more risk.
"If the FDA truly wants to keep consumers safe then they should regulate and hold vaporizer companies to the highest scientific standards," said Dumas de Rauly.
RELATED: 5 Things To Know Before Buying A Vape Pen
In the meantime, Juul obtained a temporary reprieve from the FDA. The company appealed the FDA decision, allowing for their products to remain on shelves. Currently, Juul is the fourth most popular e-cigarette brand among teens, who are favoring disposable vape brands.