The U.S. is on the short list of possible new homes for the Duke and Duchess of Sussex who are eager to escape the U.K. tabloid scrutiny; Kevin Hart released an Instagram video about his horrifying car wreck.
Behind the scenes, Meghan Markle is still adjusting to the massive changes in her life since marrying Prince Harry in 2018 and welcoming son Archie in May.
Several insiders say the couple are eager to escape the intense tabloid scrutiny in the U.K. — maybe even by establishing a second "base" in the U.S., Canada or Africa.
"It's not possible for them to be [in the U.K.] like this," a source tells PEOPLE in this week's issue. "There's more pressure now. There's a shift that is happening."
Meghan and Harry got real about the pressures of life in the royal spotlight in their recent ITV documentary Harry & Meghan: An African Journey. When asked how long she can manage the constant onslaught of attention, lack of privacy and ongoing tabloid rumors, Meghan said: "I really tried to adopt this British sensibility of a 'stiff upper lip.' I really tried, but I think that what that does internally is probably really damaging."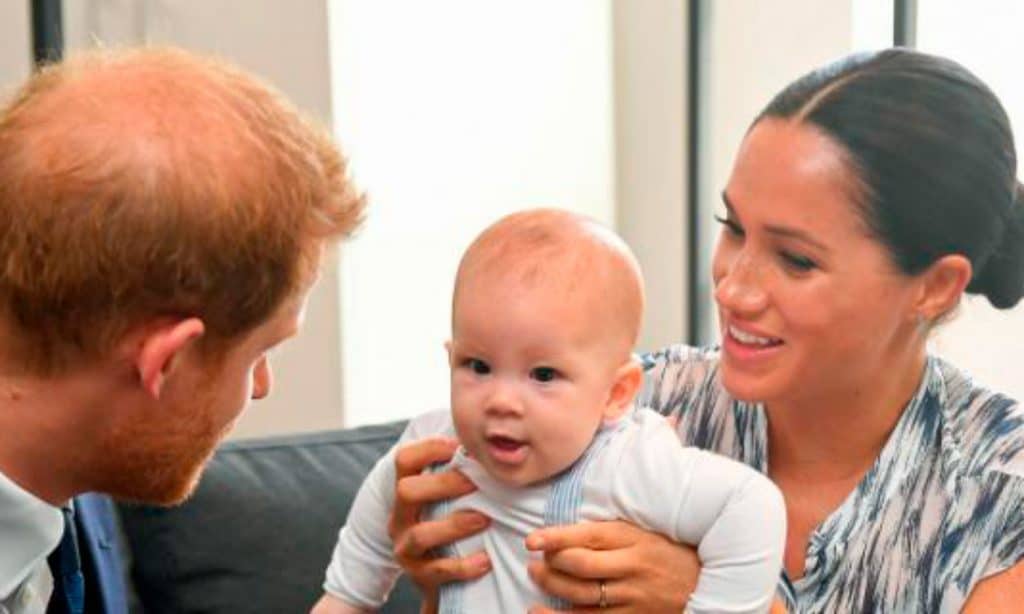 In an effort to regroup, the royal couple are now planning to take six weeks of "much-needed family time" from mid-November through the end of the year, says an insider, noting that Meghan, 38, quietly worked throughout much of her maternity leave.
The young family will undoubtedly go to Meghan's hometown of Los Angeles to spend time with her mom, Doria Ragland, with whom she's very close.
"This would be Harry's first Thanksgiving in the States," adds the source. "It will be nice for them to be around people that love them and have him understand her traditions too."
It's also been rumored that the couple could spend some time in Canada, where Meghan lived before marrying Harry to film her TV show Suits.
Late Tuesday night (October 29), the 40-year-old comedian shared a video to Instagram, detailing his road to recovery following his near-fatal car accident in September, and sharing his appreciation for life.
https://www.instagram.com/tv/B4OlTk0lT96
"Basically what you realize is that you're not in control. No matter how much you think you're in control, you're not in control," Kevin says at the beginning of the video, as footage of his totaled car appears on-screen. "At the end of the day, it can all be over."
The clip then transitions to Kevin in the gym, seemingly in physical rehab for his injuries sustained the crash.
"When God talks, you gotta listen," the Jumanji star continues. "I swear, life is funny. Because some of the craziest things that happen to you end up being the things that you needed the most. And in this case, I honestly feel like God basically told me to sit down. When you're moving too fast and doing too much, sometimes you can't see the things that you're meant to see. But after my accident I see things differently, I see life from a whole new perspective.
"My appreciation for life is through the roof," he adds. "I'm thankful for my family, and my friends. I'm thankful for the people that simply ride with me and have been with me because you stood by me. My fans, I'm thankful for all of your love and support. Don't take today for granted because tomorrow is not promised."
"More importantly, I'm thankful for God," Kevin concludes. "I'm thankful for life. I'm thankful for simply still being here."
As fans know, Kevin, sustained "major back injuries" after his 1970 Plymouth Barracuda, which was driven by his friend Jared Black, went off the road and rolled down an embankment in Calabasas, California. Two of the three occupants were reportedly trapped in the vehicle, which was completely smashed during the wreck. Miraculously, Kevin was able to walk away from the accident with the help of a bodyguard — he reportedly left the scene to his nearby home — but was later rushed to a hospital to receive medical treatment.
Due to his injuries, Doctors performed back surgery on Kevin, and he's since been receiving "intensive outpatient therapy," TMZ reports.