There's a lot of enjoyable things you can do after smoking marijuana, but sometimes it's best to stick to traditions. Before we discovered that cannabis was great for getting yourself amped-up to clean your house and go for a run, people used it as an excuse to buy snacks, smoke a joint, and watch tons of TV. This is a classic practice for a reason, especially when you have the right programs at your disposal.
"High TV" is its own genre of television and movie watching. Depending on your tolerance and personality, you could choose to go silly or mind-bending. These stories receive an added layer of awesomeness and depth when paired with marijuana that you won't find anywhere else. Check out 10 of the best shows and movies you can watch while high.
Broad City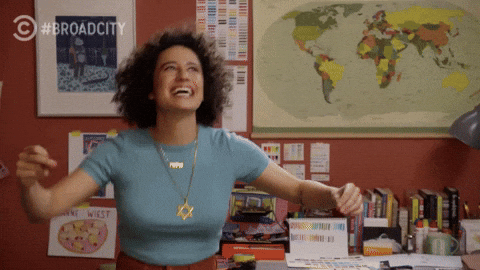 RELATED: The 14 Absolutely Twisted Movies You Should Watch On 4/20
One of the best stoner shows of the decade, "Broad City" is perfect to sit around, smoke and laugh without having to worry over anything else other than Abbi and Ilana's hundreds of misadventures. The show just concluded it's fifth and final season, making it the perfect opportunity to do a rewatch or, if you're lucky, binge the entire show for the first time.
Adventure Time
"Adventure Time" is a beloved cartoon that has shades of Dungeons and Dragons and Hayao Miyazaki. It focuses on the adventures of Finn and Jake, a pair of stepbrothers made up of human and a dog, as they travel through the post-apocalyptic Land of Ooo. Here, they encounter all sorts of layered characters and get involved with a lot of weird and beautiful stuff.
Bob's Burgers
"Bob's Burgers" is one of the sweetest and most hilarious shows around, especially once you get past season 1 and get to the good stuff. Centering on the Belcher family, each family member is given enough attention and personality that you'll have a hard time picking favorites. Each episode tells its own little story, making it an easy watch, all the while featuring some of the best voice acting in the animation industry.
The Matrix

The Matrix is one of the trippiest and most mind-blowing movies in the world, still managing to have one of the best twists of all time despite the fact that the technology and outfits are wildly outdated. 20 years after it's initial release the film has lost a little bit of the charm its action sequences used to hold, but it's still as thought provoking as ever.
2001: A Space Odyssey
2001 is one of the scariest and most beautiful movies ever made, especially if you're a patient viewer and if marijuana makes you feel focused. Besides, space and marijuana are always a reliable pairing.
Who Framed Roger Rabbit?
https://giphy.com/gifs/disney-cinema-qKB77Csamns8U
One of the coolest ideas ever brought to screen, Who Framed Roger Rabbit? boasts some of the best actors of the 90's and it combines live action and animation in a way that's still seamless and gorgeous. It's also very risque for a Disney movie.
A Clockwork Orange
Although some might say that this movie is a little too intense, it's an amazing story if you can stomach the violence and depravity. Just make sure you don't smoke too much and freak out mid-movie. That would be bad. Potentially traumatizing.
John Wick
John Wick has a very simple idea at it's core, yet the way in which the movie is executed, taking advantage of its sets, actors and color, is unlike anything else on the market. John Wick has been tremendously influential since its release and it's also reminded us of how good Keanu Reeves is when movies just let him do his own thing.
Army of Darkness
RELATED: 5 Classic Horror Flicks And What To Drink While Watching Them
Army of Darkness is the third installment of the Evil Dead series, and it's the most lighthearted and daring one of the bunch. It's among the defining camp movies of the 90's, at times terrifying, hilarious, and impactful.
The Rocky Horror Picture Show
Originally premiered in 1975, The Rocky Horror Picture Show still manages to be progressive and unlike anything else in Hollywood. With a nonsensical story and a combination of great performances, set designs and music, this movie is one of the greatest cult classics ever made.