Scary movies are an acquired taste, very much like wine or CrossFit. For the uninitiated, it's a seemingly awful activity, one that makes them wonder why someone would submit themselves to the discomfort. But a lot of people enjoy it, so there must be something that they're missing out on, right?
Despite the fact that watching scary movies is weird, because you're actively looking to get freaked out, these types of films produce a really cool feeling that's tough to explain and that a lot of people love. These stories make you feel scared in a safe way, resulting in a rush that's incredibly fun.
If you're one of those people who doesn't understand why scary movies are a thing, check out these 5 tips that'll help you ease your way into the genre:
Start off with the basics
You can't start off with The Exorcist just because you're feeling brave. Despite the dated production value and those awful special effects, it's a disturbing movie for someone who has little experience with the genre. GQ recommends kicking things off with basic spooky movies, like The Addams Family, Beetlejuice, or Hocus Pocus. There are witches and dismembered things, but these movies are more about creating a spooky mood than giving out real scares. There are also several kids movies that are a little creepy but still PG, like Paranorman, Coraline, and Monster House.
Take advantage of the daylight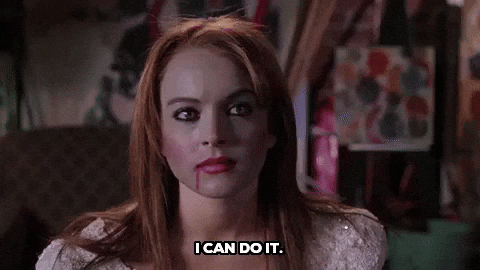 Once you've graduated to actual scary movies, be sure to take advantage of the daylight and of the comfort of your TV. Watching scary movies in the theater is awesome, but the dark room and the screaming crowd might be too intense for a horror movie virgin. By watching the movie at home you'll be allowed to pause it, take a breath, prepare yourself and proceed on.
Watch scary movies with trusted friends
Scary movies are a great collective experience, but friends who scare you may make things worse. Watch these movies with friends who are relaxed and mellow, capable of holding your hand and not willing to run off in the middle of the movie just so they can scare you on your way to the bathroom.
Watch a movie you love after
After watching a particularly scary movie you can always put on a TV show or movie that never fails to make you happy. Comedies are always a good option but movies that remind you of your childhood or a particular time in your life are safe bets, because they'll bring you out of that funky mood in no time.
Know yourself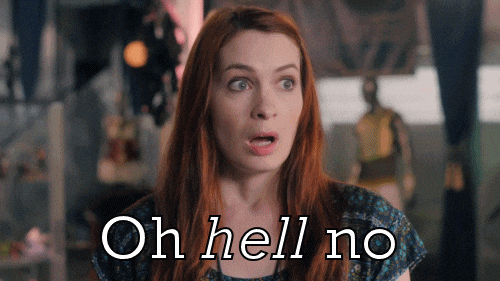 It's important to know your limits. For example, some people can handle slasher/home invasion movies pretty decently, but are kept up at night by spirits and demons. If you're not into insomnia (who is?) just stay away from the genre until you build up some tolerance.