Artificial sweeteners can be found in all kinds of foods and beverages. They don't add calories but do they subtract them?
There's a lot of mixed information out there on artificial sweeteners, with some people accepting their negative side effects as a way of cutting down calories. Artificial sweeteners work by triggering the same sensory cells that sugar and natural sweeteners do. The difference is that they provide few to no calories, and thus, these elements are not metabolized by our bodies. They can be found in all sorts of foods and drinks, from baked goods and energy bars to diet sodas and teas.
While diet foods and drinks are consumed by people who want to avoid consuming extra calories, over the years, people have begun to consume them more and more. Still, the data on artificial sweeteners has always been unclear. They don't add calories to people's diets, but it's unknown if they contribute to weight loss or if they could trigger some other negative side effect.
RELATED: How To Prepare For This Year's Flu Season
A new study published in the Journal of the American Heart Association digs deeper into the topic.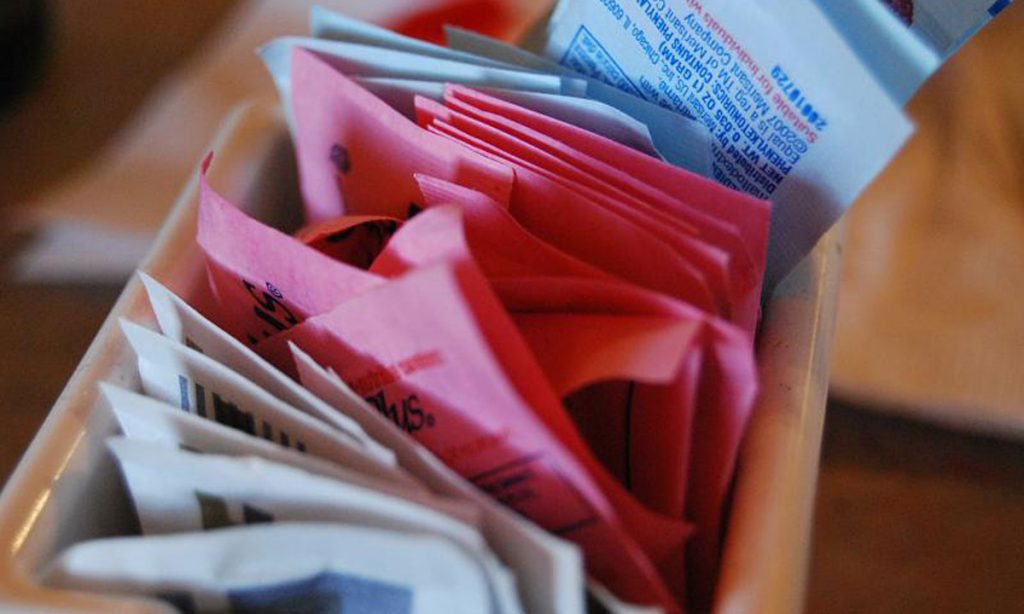 The study looked into what happened when soda and sugary drinkers who drank at least 1 of these drinks during the day switched to drinking water or beverages that were artificially sweetened. 203 adults were compiled and split into three groups: one of them consumed artificially sweetened beverages, the other consumed plain and sparkling water and the latter continued on with their normal consumption of sugary drinks.
Participants were studied for a period of a year, with most showing no significant changes in their weight. Patients who had high amounts of abdominal density though, experienced prominent results. By switching to artificial sweeteners, these participants lost significant amounts of weight. One of the researchers of the study theorized that people who have abdominal fat may be more sensitive to sugary drinks, since these produce more insulin, which in turn encourages fat storage.
RELATED: Everything You Never Wanted To Know About Artificial Sweeteners
Artificial sweeteners have a controversial history, being at times linked with weight gain, diabetes and cancer. None of these statements imply causation, only correlations. Still, there's a lot we don't know about these elements and the ways in which they react with our bodies. They're a better option than sugar, at least when it comes to managing the amount of calories you ingest, but their consumption should be managed.