A new study, the largest of its kind, reveals something that will likely send shivers down the lazy spines of every inactive person. Scientific evidence finds that a lack of exercise may effect your personality.
It's not news that sitting on your bum all day is bad for your health. But now, French researchers, using data on over 9,000 volunteers over two decades, has found that the sedentary people in their experiment showed marked changes in character.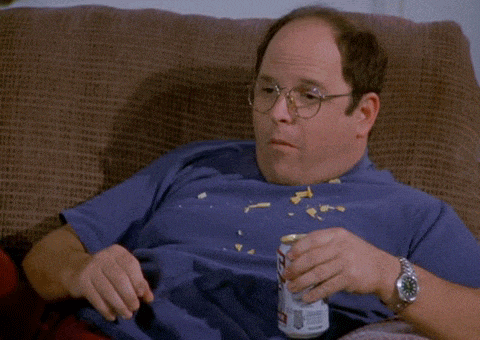 A team led by psychologist Yannick Stephan of the University of Montpellier studied participants across the United States and according to Scientific American:
Stephan and his team found that subjects who reported being less active had greater reductions on average in conscientiousness, openness, agreeableness and extroversion—four of the so-called Big Five personality traits—even after accounting for differences in baseline personality and health. No link was found with the fifth trait, neuroticism. The changes in traits were small, but the link with exercise was relatively strong. Physical activity predicted personality change better than disease burden did, for example.
"Personality is, in part, what [behaviors] we repeatedly do, and changes in habits can consolidate into changes in personality," epidemiologist Markus Jokela of the University of Helsinki told SA.
These new findings support earlier evidence that adopting a sedentary lifestyle will make you less prone to new experiences and less conscientious in general.
As SA explains, "Additional factors, such as genetics or earlier life events, might be affecting both exercise levels and personality," but it does support the notion that personality is linked to health.
So while exercise may not always seem like the most fun option in your day, it's necessary if you want to be the kind of person who works hard and accomplishes life goals. Also, let's acknowledge that there's a difference between being a couch potato and someone who's enjoying a little R&R at the end of the day.