IHOP Announces That It's Not Changing Its Name To IHOB
It was all a publicity stunt.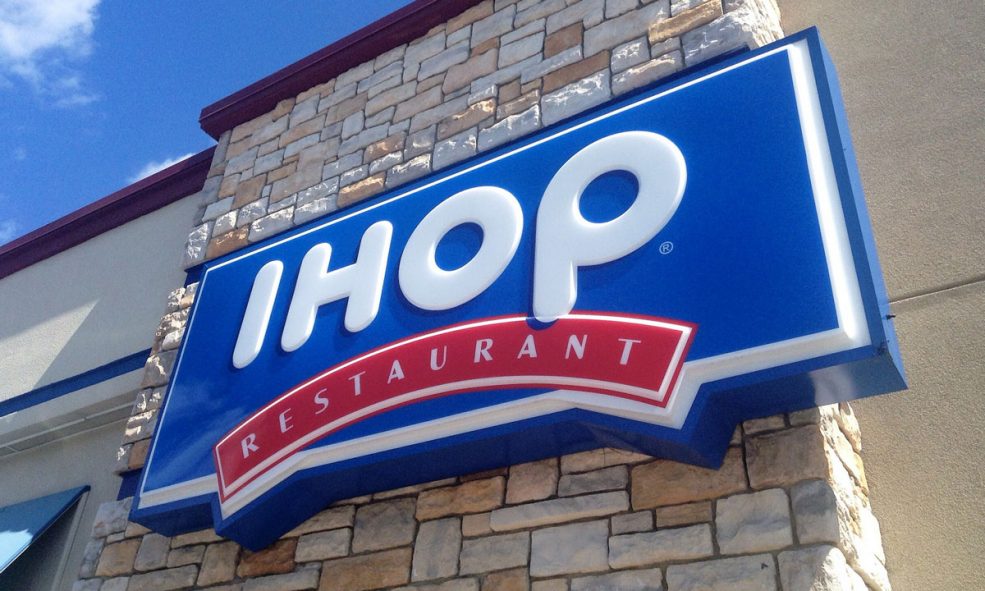 Maybe it was the relentless criticism they received or maybe it was the restaurant's plan all along, but IHOP has announced that they're not changing their name to IHOb after all. The pancake chain says that it was all a just publicity stunt in order to advertise their new burger menu.
IHOP claims that reverting to their original name is a way of showing their customers how committed they are to pancakes, while also advertising that they'll be selling them for 60 cents on July 17.
This 60 cent promotion will be valid for one day only in celebration of  IHOP's 60 year anniversary.
We're giving away 60¢ short stacks on July 17 from 7a-7p for IHOP's 60th birthday. That's right, IHOP! We'd never turn our back on pancakes (except for that time we faked it to promote our new burgers) pic.twitter.com/KsbkMJhKuf

— IHOP (@IHOP) July 9, 2018
Reactions over IHOP's marketing strategy have varied widely, with some people mocking the name change because it's pointless, and others claiming that the restaurant is now using "fake news" for advertising. Fast food restaurants had a lot of fun on Twitter and social media when the news first broke.
As much as we love our pancakes, we'd never change our name to Whatapancake

— Whataburger® (@Whataburger) June 11, 2018
Remember when you were like 7 and thought changing your name to Thunder BearSword would be super cool?
Like that, but our cheeseburgers are still better.

— Wendy's (@Wendys) June 11, 2018
We don't usually throw shade, but seriously? That's what all that was about? Here's a real burger for you. #ChilisBoss #IHOb pic.twitter.com/eTVmtd9vir

— Chili's Grill & Bar (@Chilis) June 11, 2018
At the end of the day IHOP's advertising got people talking. YouGov, a site that tracks the perception of different brands, reports that the restaurant's "Word of Mouth" score rose in the week that followed the announcement.
"We knew we had a very tough job to do to convince people that we take our burgers as seriously as we take our pancakes," said Stephanie Peterson, IHOP's executive director of communications. "So, we went bold with the campaign."
While the campaign was definitely far-fetched, we won't be forgetting it any time soon. Well played, IHOP.
---