The coronavirus has forced a lot of couples to spend unusual amounts of time together, with no opportunities for escape or alone time.
Stories about couples have become a prominent topic in the age of coronavirus. Many of them have been forced to spend time apart, not knowing when they'll see each other again, with others experiencing the exact opposite, being cooped up indoors with their partners. It's a tough situation for anyone to be in, whether they've been living together for years or whether they've been forced to speed up the natural progression of their relationship in order to quarantine together and keep each other company. Thoughts about breakups or strains in relationships are not uncommon.
"As people embrace #flattenthecurve, we're forced to spend considerably more time with each other, and it's not uncommon for one person in a relationship to start thinking of getting out of said relationship," psychologist Danni Zhang told Bustle.
While people shouldn't feel guilty over having these kinds of thoughts, it's important to proceed carefully, especially if they're considering breaking up with someone during these stressful times.
RELATED: How The Coronavirus Pandemic Is Affecting Our Sex Lives
The pandemic is not the best example of cohabitating with someone. It's also a rough time for everyone involved, making it more likely for there to be fights or for partners to take out their stress and anxiety on the other person. It's also really hard to spend your entire day with someone, with no breaks for work, walks or time spent with friends.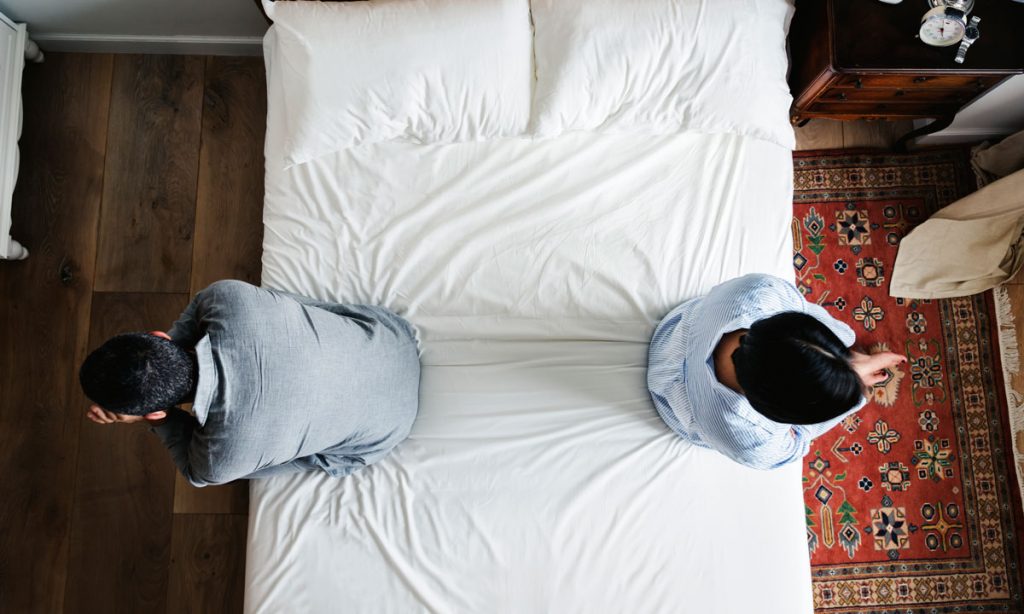 To manage these feelings it's important to create a space where you can think and be alone. Try cooking or exercising on your own, while your partner spends time in another room or is busy doing something else on their own. Keep track of your thoughts and try to separate the general anxiety created by the pandemic and your feelings for your partner and their behaviors.
RELATED: 5 Creative Quarantine Date Ideas
It's important to be patient in times of stress and to understand that these kinds of situations tend to bring out the worst in all of us. Have some consideration for your partner and think things through before you add extra stress into your current situation.