You can't teach an old dog new tricks, but sometimes you don't need to because they already know them all.
According to a new study, singles in their 60s are having the best sex. And, that can be attributed to several reasons: older people know what they like in the sack, they no longer care what people think, and they're often coming off a long term relationship which may have lacked sex.
More than 5,000 people in the US took the Singles in America survey (now in its eighth year). Results show that a person's sex life reaches its peak in the 60s, and pegs single women as having their best sex at 66 and men at 64. This complements other studies that show the majority of older married couples are having sex well into their 80s.
The New England Journal of Medicine found that that majority of couples aged 75-85 are having sex multiple times a week, reporting that "54% of sexually active persons reported having sex at least two to three times per month, and 23% reported having sex once a week or more."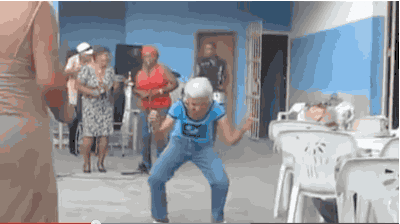 Sex therapist Dr Madeleine Castellanos tells The Daily Mail Online that sex is more satisfying for singles in their 60s because they're experienced enough to know what gets them off, saying, "As you get older you know what you like physically."
She says many men and women prefer 60s sex because they are no longer married and feel uninhibited in bed. Plus, many of them were with partners who didn't fulfill their sexual needs or desires.
Many of them had a much more narrow range of experience limited by who they were with.
She also says the older you are, the less limited you are about what other people think, including your partner.
The Singles in America survey was funded by Match and conducted by Research Now.