Walking through my comic shop Wednesday evening, I was in the mood for something new. Something I'd never read or had any particular interest in before. That's when I saw the cover for the first issue of Lady Killer 2 #1. This cover is oddly charming, but in the most demented way, and when you open it, you'll find that the book itself gives you the exact same feeling.
Set in the late 50s, maybe early 60s, the book opens up at a Tupperware party hosted by some well-off elderly sisters. The protagonist, Josie Schuller, is displaying the pieces of Tupperware, while the ladies gossip. The art style looks like 1950s housewife advertising, until the guests leave and Josie brutally murders the elderly sisters. One while she was sitting on the toilet. Then, like any other good "Stepford wife," she meticulously cleans the crime scene.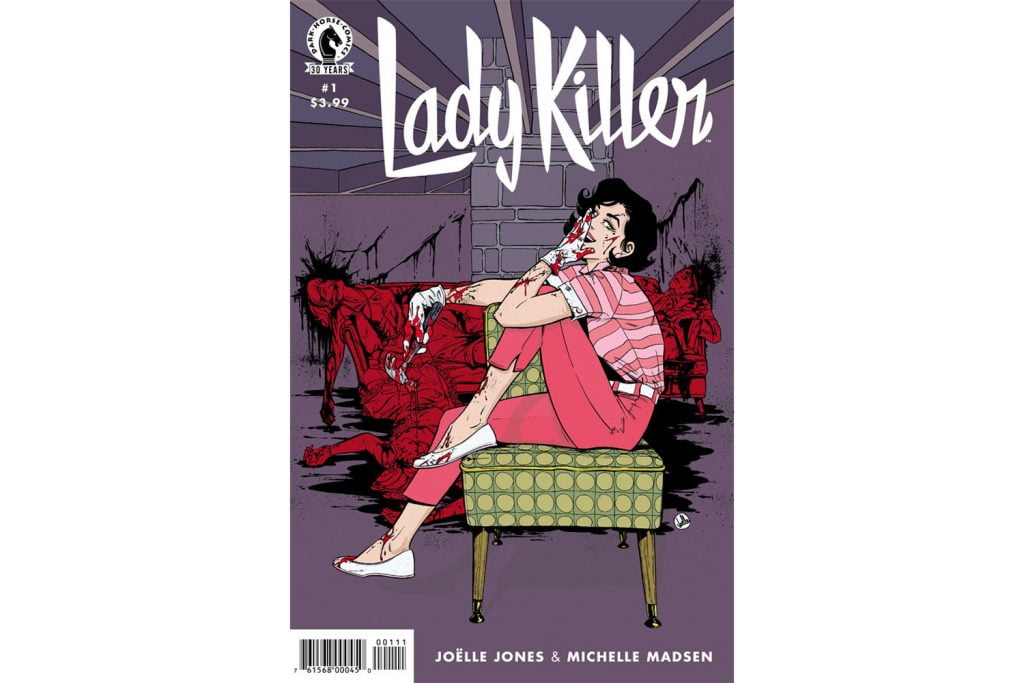 The story plays out like a slasher film and a dark comedy. You know what's going to happen next, but at the same time love to watch it unfold. The book is aware of itself, but in the best possible way.  Joelle Jones and Jamie S. Rich have created a strong female character, in a setting where you might not expect to see one.
If you're a fan of TV's Mad Men, but thought, "There's just not enough violence and murder in this show," then this book is right up your alley. Joelle Jones's artwork is stunning. The violence and gore is highlighted by the contrast of brightly colored 1950's clothing and furniture. After an ordinary, humdrum workday, finding this delightfully brutal book made for a satisfying evening.