If you had to guess what app 18- to 34-year-olds would die without, what would your answer be? Instagram? Snapchat? If so, you'd be wrong.
The analytic company ComScore conducted a survey and found that Amazon is the single app Millennials must have on their phone at all times. (Snapchat didn't even crack the top 10.) Instagram came in dead last, following the likes of YouTube, Facebook and Gmail.
Andrew Lipsman, the senior vice president of insights and marketing at comScore, tells Business Insider:
It speaks to a broader insight, which is that millennials seem to recognize the importance of the more functional apps, like Amazon, Gmail and Google Maps. I'd imagine if you asked which apps they found to be the 'most fun' you'd probably see the social, video and music apps hit the top of the list.
According to comScore, mobile apps account for 57 percent of all digital media usage, and smartphone apps alone capture more than half of digital media time spent.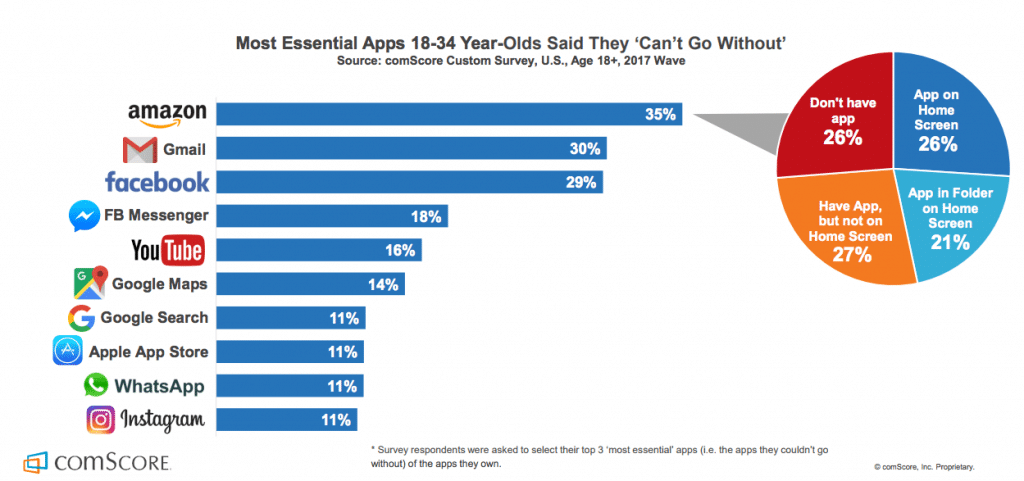 Photo by comScore