The state of Texas smelled like "Jersey Shore Night" at an early aughts nightclub over the weekend, after a semi truck carrying loads of Axe body spray caught fire and exploded.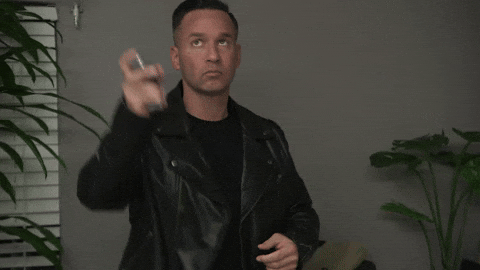 Officials in Belton, Texas say the truck carrying the odorous product caught fire about 4 a.m. Friday morning, causing the cans of Axe to ignite and launch across both directions of Interstate 35, creating a bottleneck for about eight hours.
Fortunately, no one was hurt. However, the number of nostril casualties has not been reported.
Jodi Wheatley, spokeswoman for the Texas Department of Transportation, told CNN Sunday three lanes and both shoulders on the section of I-35 will need to be removed and replaced because of the intensity of the fire.
FIRE VIDEO: Viewer David Clauder sent us this video from the fire on I-35 this morning.

The fire was caused by Axe Body Spray cans that had exploded after an accident: https://t.co/mXxjfSPnod pic.twitter.com/HfeXutWqKg

— KXXV CenTex News Now (@KXXVNewsNow) August 31, 2018
Of course, Twitter is here to eloquently say what we're all thinking.
"Officials say it's the first time Axe has actually made anyone hotter."https://t.co/Ecy4dAYwGN

— Brad Takei (@BradTakei) September 3, 2018
"Women passing within scent of the truck were seen to reflexively put headphones on and spontaneously mention that they have boyfriends." https://t.co/kqExP9wkQ9

— skullsinthestars (@drskyskull) September 2, 2018
https://twitter.com/justKilie/status/1036739408999919617