You Can Now Officially Learn 'GoT' High Valyrian
The language is being taught via Duolingo.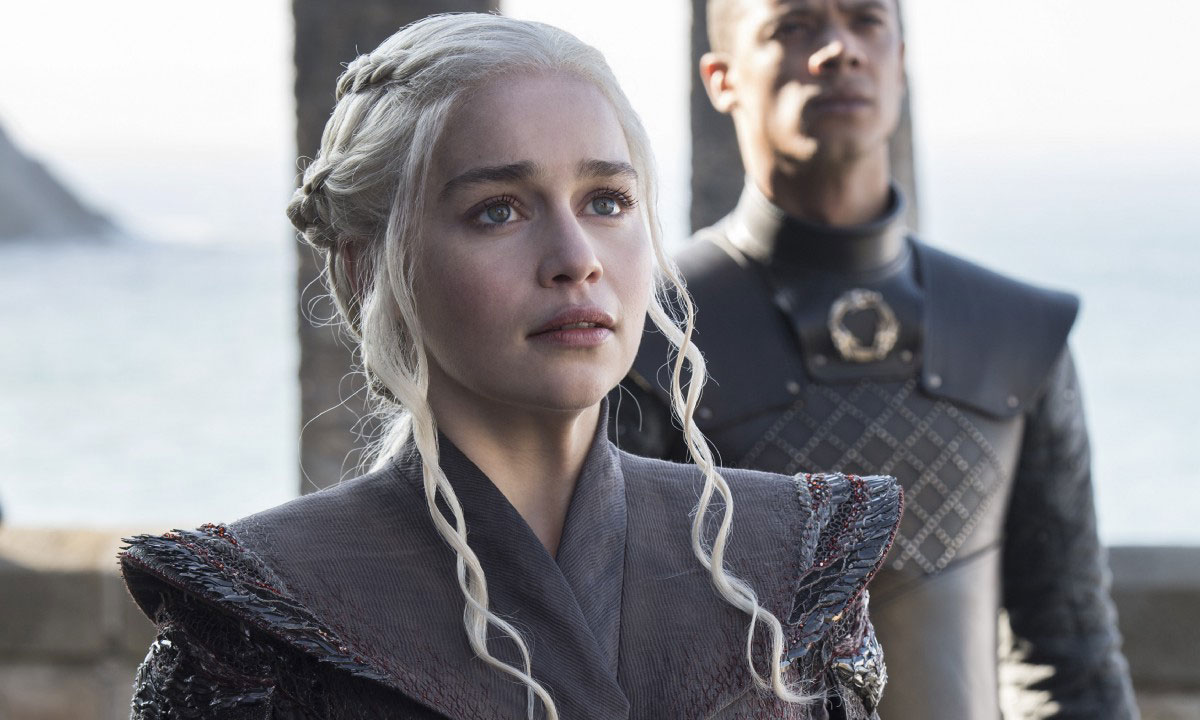 Duolingo is a popular app many use to learn languages from around the world. Soon that will include a language not from this world, as Duolingo will soon teach High Valyrian from the HBO series "Game of Thrones."
The language has existed in Duolingo's incubator for the past several months but has now received a release date of July 16, 2017. Right in time for those who'd like to beef up their High Valyrian knowledge with the show's Season 7 premiere. This update to the language's release date was accompanied by a message from language specialist David J. Peterson, which read, "Valyrio Māzis." A Redditor translated this cryptic message to "Valyrian is coming."
Daenerys Targaryen is the only character on the show we hear use this exact dialect on the show. This is because she is one of the last living Targaryens, descendants from Old Valyria. Other characters, however, use informal, regional dialects of the language.
"Valar Morghulis" ("All men must die") and "Valar Dohaeris" ("All men must serve"). Peterson constructed the entire Valyrian language around these two keys phrases from George RR Martin's A Song Of Ice And Fire series. He also constructed the Dothraki language used on the show. He spoke about the process at the first Con of Thrones this month, and admitted that fans will usually tweet him corrections about the Dothraki and Valyrian used on the show.
Though there are Valyrian language dictionaries online, this is the first time an official course will be taught on the language. You could also take a $30 Living Language course to learn Dothraki, if you prefer the nomadic lifestyle. Either way, there's options to learning a dead language. I mean, it's either these or Latin. You decide which is more useful.
---