Meghan Markle and Prince Harry launch social media campaign to inspire followers while Drake relatably needs the WiFi password.
Meghan Markle and Prince Harry just unfollowed all the accounts they were previously following on Instagram. Don't worry, though, there's no petty social media drama here. The Duke and Duchess of Sussex actually have a really good reason for hitting that unfollow button. In fact, this isn't even the first time Harry and Meghan have done this since launching their official Instagram account. Back in May, they unfollowed everyone except for a handful of mental health charities they wanted to highlight for their followers.
This time around, the Sussexes are asking their followers to help them decide who they should follow for the month of August. They explained their reasoning in a length Instagram post:
For the month of August we look to you for help. We want to know who YOUR Force for Change is…. Each month, we change the accounts we follow to highlight various causes, people or organizations doing amazing things for their communities and the world at large.
Over the next few days please add your suggestions into the comments section: someone you look up to, the organization doing amazing work that we should all be following, an account that inspires you to be and do better (or that simply makes you feel good), or the handle that brims with optimism for a brighter tomorrow.
RELATED: This Is What Princes William And Harry Were Almost Named
We will choose 15 accounts and follow them next Monday, as we spend the month of August acknowledging the Forces for Change in all of our lives.
Harry and Meghan's social media campaign for August works in tandem with Meghan's Forces for Change British Vogue issue, which she guest edited with Edward Enniful. The Duchess chose 15 women who personally inspire her to appear on the cover and now she's asking who inspires her followers. They've already gotten over 20,000 comments on the post, as well, so, they'll have a bunch of different inspirational accounts and people to choose from. Will you be making a suggestion for the Duke and Duchess of Sussex to follow this month?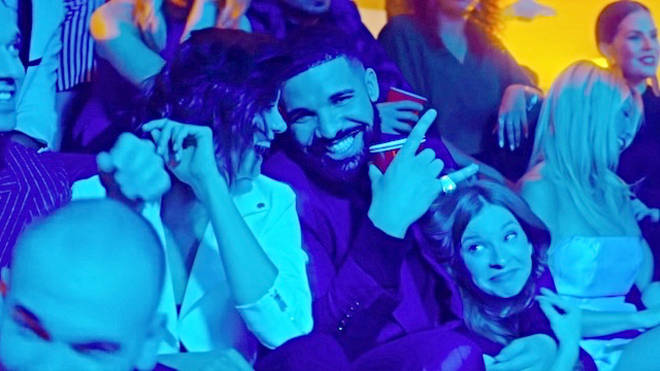 Drake is deep in "album mode," but the hip-hop titan needs some assistance from the major of Pickering, a city east of his stomping grounds of Toronto, if he's going to continue with the studio hustle.
On Tuesday (July 30), the 6 God took to Instagram Stories to ask mayor David Ryan for a favor. "Can the mayor of Pickering set up some stronger wifi towers so @boi1da can be able to send me all his newest beats?? Trying to cook up. Thanks," the 32-year-old chart-topper wrote. In typical social media fashion, the official Instagram account for the city of Pickering shared a lengthy answer to his post with all the Drizzy references that you could ask for and more.
RELATED: How To Slide Into Someone's DMs Without Being Weird About It
"I'm Upset that @boi1da was having trouble with our public WiFi. It's the Best I Ever Had, so I'm not sure why Matt couldn't link up proper," the response read. "You Searching For Answers I Do not Know Nothing. Maybe it's because 1,000 residents use our WiFi every single day? Our Wifi access points are very Successful and Make Me Proud. We Started from the Bottom, and Now We Here with 65 WiFi access points installed across Pickering in City facilities and some prime public areas. We look to deploy more WiFi access points, so in a couple of years, you'll be able to go 0 to 100 Real Quick."
Not only did the reply include word that Pickering is inkling to build an airport, one that invites Air Drake "to be the first plane to land here," but it gave a shout out to city councillor Norm Kelly, who has been aptly dubbed the "6 Dad" and asked for Drake's inquiry to be escalated. "Shout out to 6Dad @normkelly who Boi1da reached out to. Norm personally called Mayor Ryan this morning to see if he could help. The 6ix & Pickering is a collab that's just Too Good," the response concluded.
https://www.instagram.com/p/B0lacCcJO2h/?utm_source=ig_embed