Researchers believe this painless and simple product could be available to people within six months.
Health experts are still struggling to find medications to treat COVID-19. Researchers from Cornell University claim that within six months, there could be a nasal spray that blocks COVID-19 infections and treats those who are already sick.
While conducting a study on mice, they found a molecule that can protect against infection and ease symptoms of people who are already sick. When used within 12 hours of COVID-19 exposure, the nasal spray could mitigate symptoms and even stop the infection altogether.
RELATED: The Length Of This Body Part Could Impact Your COVID-19 Symptoms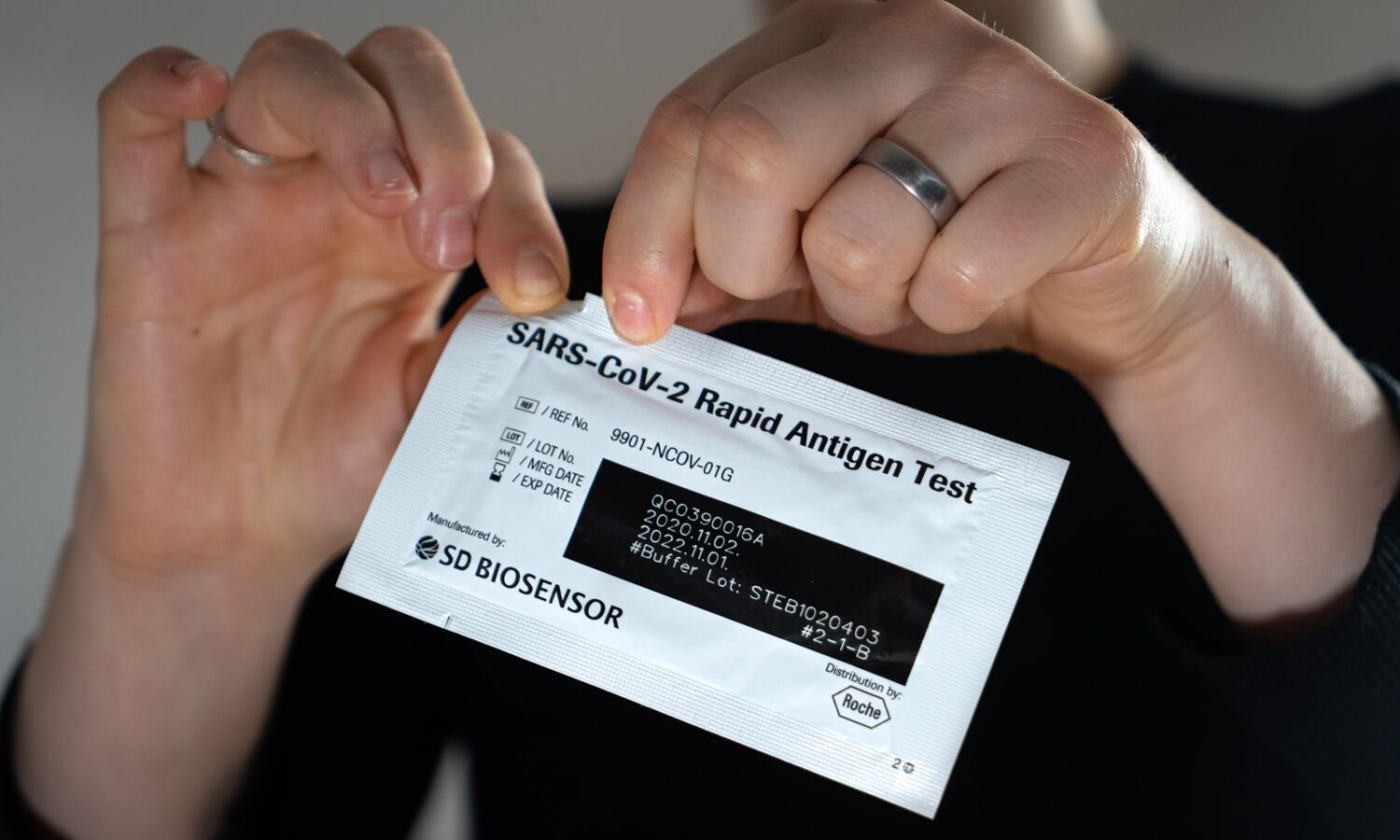 "There are very few, if any, small molecule antivirals that have been discovered that work prophylactically to prevent infection," said Hector Aguilar-Carreno, associate professor of virology at the College of Veterinary Medicine. "This is the first of its kind. One advantage is that it works early in the infection, even after someone has already acquired the virus."
Researchers tested the spray against the original COVID-19 strain and the Delta variant and found it effective. They believe the spray would remain effective against the Omicron variant or future strains that may appear.
According to the study, the spray works by identifying COVID-19 molecules and preventing them from infecting patients' cells. Scientists were able to spot this in the study when the mice that were sprayed and later exposed to the virus didn't experience weight loss symptoms, a sign of infection in them. Exposing the mice to the virus and then to the spray resulted in them surviving the infection.
While the spray has yet to be tested on humans, researchers are hopeful that it'll be effective, and are gathering funds to start human trials. They predict that within six months, they can start packaging the product and distributing it, rapidly earning emergency FDA approval.
RELATED: Why COVID-19 Sometimes Causes This Unexpected Side Effect
Throughout the pandemic, a variety of alternative medicines like ivermectin rose to prominence, increasing their sales and acquiring endorsements from a variety of people. The majority were proven ineffective, making the discovery of this nasal spray something that could provide relief to a lot of people and help stop the progress of the pandemic.