A lot of things can happen after an orgasm: sleeping, bonding, cuddling, giggling, crying, fighting.The post-orgasmic state is complicated.
A lot of things can happen after an orgasm: sleeping, bonding with your partner, cuddling, giggling, crying, fighting. This moment is called the post-orgasmic state, and it's quite complicated.
Bustle explains that orgasms are a pretty complex event. For them to happen, a lot of factors have to align; the coordination of your muscles and genitals, the need for some of your hormones to be in check and for your brain to be relaxed. Understandably, your body is kind of a mess afterwards.
Check out how it affects men and women differently: 
Men
After orgasming, men want to look for a new source of pleasure, like eating or drinking. Since their brain was just flooded with a rush of dopamine, their bodies try to look for another dose of it, no matter the source.
Unlike women, men go through a refractory period that can limit them when it comes to experiencing more pleasure, especially after having a particularly powerful orgasm. A study showed that some men had trouble experiencing pleasure a week after orgasming. Yikes.
Women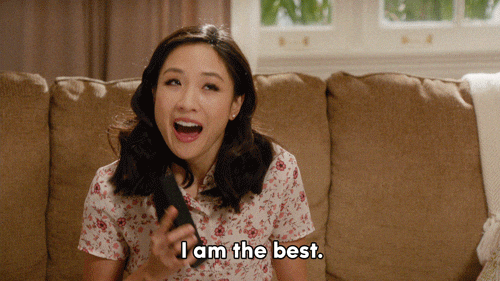 After orgasming, women want to extend the high that they're in by communicating, touching and bonding. They also become very focused. The minute right before they orgasm, women grow disconnected from their minds, so after they achieve their goal, they regain a sharper consciousness and emotional intelligence, which is why they want to bond after sex.
As opposed to men, women might feel unsatisfied after their first orgasm, where one climax might not be enough. They could get grumpy once the high is over, which is why sometimes there's tears and fighting after sex. Relatable.