Social distancing guidelines have pretty much put a stop to casual sex. How will this affect people long-term?
Sex, or the absence of it, has been a much discussed topic during the coronavirus pandemic. The online sale of sex toys has skyrocketed and there have been reports of an impending baby boom, even if experts aren't too sold on that idea. The reality is that it's too early to be making any kind of predictions, but it'd be naive to think that this era won't leave a mark on the sex lives of people from all over the world.
The pandemic has dealt a tough blow to LGBT establishments across the nation, closing out prominent gay and lesbian bars in places like San Francisco and New York. Sex workers from all over the world have also been heavily impacted by the rapid rise of the virus, which has robbed them of all sorts of income and has affected an already vulnerable demographic.
COVID-19 is a disease that spreads through close contact, making sex with strangers a gamble. While there will likely still be people who continue to have sex with others without worrying about it, there are many who'll think twice before meeting up with a stranger or visiting queer bars and events in hopes of getting to know someone.
Here are some of the most common questions people are asking themselves about sex in a post-pandemic world:
Are people going to date like crazy once the pandemic is over? 
RELATED: How To Cope With Your Partner During Coronavirus Lockdown
Lots of people are tweeting that after the pandemic is over, they'll go out with all kinds of people and use the opportunity to make up for lost sex.
"Of course, we're all craving physical connection and closeness right now, but the transition back to 'normal' is also going to be a difficult one," Jess O'Reilly PhD tells InsideHook. "Those who are following the science of the virus' spread across the globe will likely change the way they date and be more cautious."
Are people going to be kinkier after this?
People have been masturbating and watching a lot of porn while in quarantine. There's been a rise in online orgies and the new subgenre of coronavirus porn, which is equally funny and concerning. It's hard to predict people's sexual taste after the pandemic is over, but most people who are quarantined with their partners are experiencing much of the same, with added doses of stress due to health and economic uncertainty.
Will there be a coronavirus baby boom?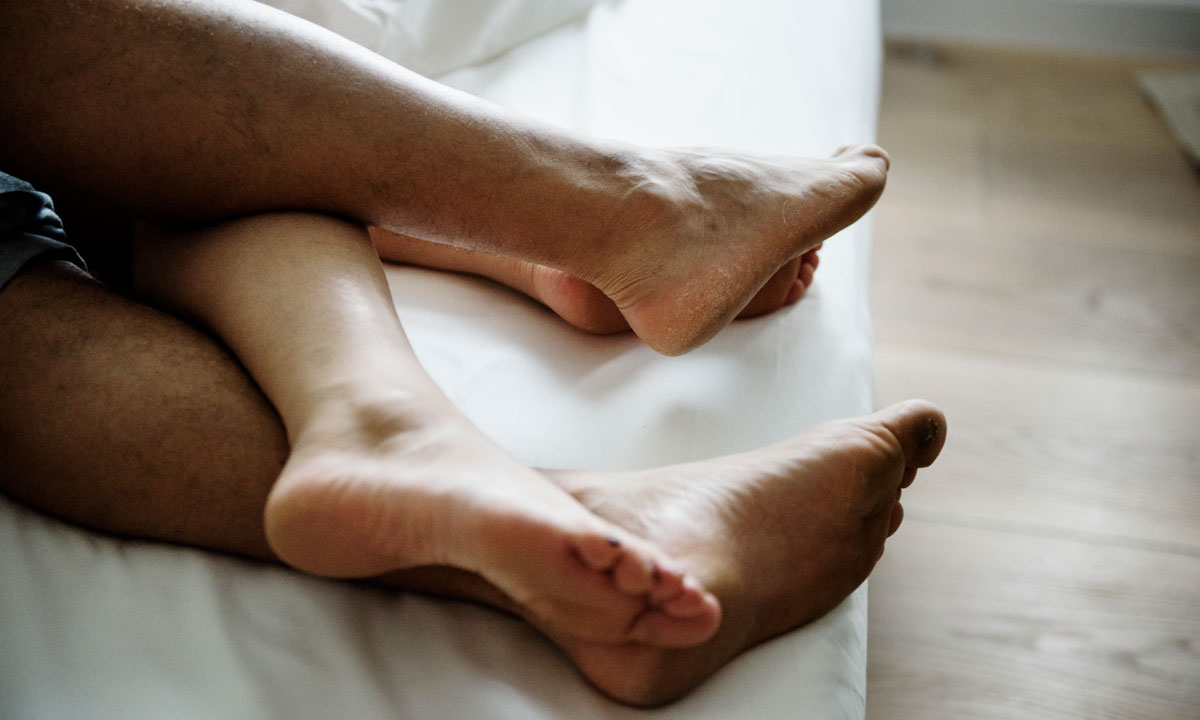 RELATED: Here's What You Should Know Before Mixing Sex And Cannabis
There's mixed reports on people's sex lives at the moment. While some claim people are more bored and thus having more sex, others claim that the pandemic has pretty much been a boner killer.
Single people have been masturbating more, purchasing more sex toys and spending more time on sites like Pornhub. When it comes to babies, though, moments of crisis have never been ideal for getting people in the mood; traumatic events in history tend to result in spikes of stress and depression, not horniness.
Will people be having safer sex? 
That'd be great. The New York Post reports that since the appearance of COVID-19 in the U.S., sexually transmitted diseases have plummeted across the country. Once people go back to their normal lives, you can expect these numbers to balance out. But still, it never hurts to have safe sex, even if the coronavirus isn't an STD. Much like washing your hands more often, there's nothing wrong with being a little more careful before you sleep with someone new.