There are too many reasons to count why vape pens and cartridges are THE "it" gear. They're stealthy, they're portable, and if you get the right pen, the hits are smooth — and they can definitely go where most other paraphernalia can't go. Whether you are looking for a quick session between sets at a show or just want to kick back with Netflix and some measured tokes, vaping is the way to do it.
Here are five standout pens that will literally blow your mind:
The HIGHLIGHTER PLUS is newly revamped with lots to appreciate. For one thing, they hold distillate that is between 75 and 90 percent THC. When choosing from the daytime sativa, nighttime indica or anytime hybrid, remember that the concentrate is enhanced with select terpenes to preserve taste. The other mega impressor is the stronger new battery that creates up to 10 watts that manage consistent power. Plus, they come ready to go and are breath activated, meaning the perfect hit every time.
Gold Drop's Gold Standard is renowned for its clean, pure concentrates. Made with single sourced THC and terpenes, all plant matter and carcinogens are removed and to top it off, there is always zero mold, pesticides or mildew, making these highly concentrated pens truly medicinal. They come in pre-filled 500mg cartridges and get you straight lifted.
This one's for the ladies. Jane West's Wand is the ultimate in beauty stealth. It looks exactly like a mascara tube. Instead of distillate, however, West chose to make this a cannabis product, with "just enough flower for a night out." Though not a vape pen – this is actually a new take on the one-hitter – we had to include it for its incognito points and innovation. The cap and tip are self cleaning and West's products are aimed at streamlining and normalizing cannabis use for women everywhere.
Are you looking for something truly different? How about pairing your distillate with hops? Lagunitas Brewing Company joined forces with AbsoluteXtracts to create the first vape pen with hoppy overtones and the marriage of two of california's best home grown crops. The hop terpenes are precisely divvied out to taste like a classic "SuperCritical" Lagunitas brew and the cannabinoids pair nicely and get to the heart of why you're vaping in the first place.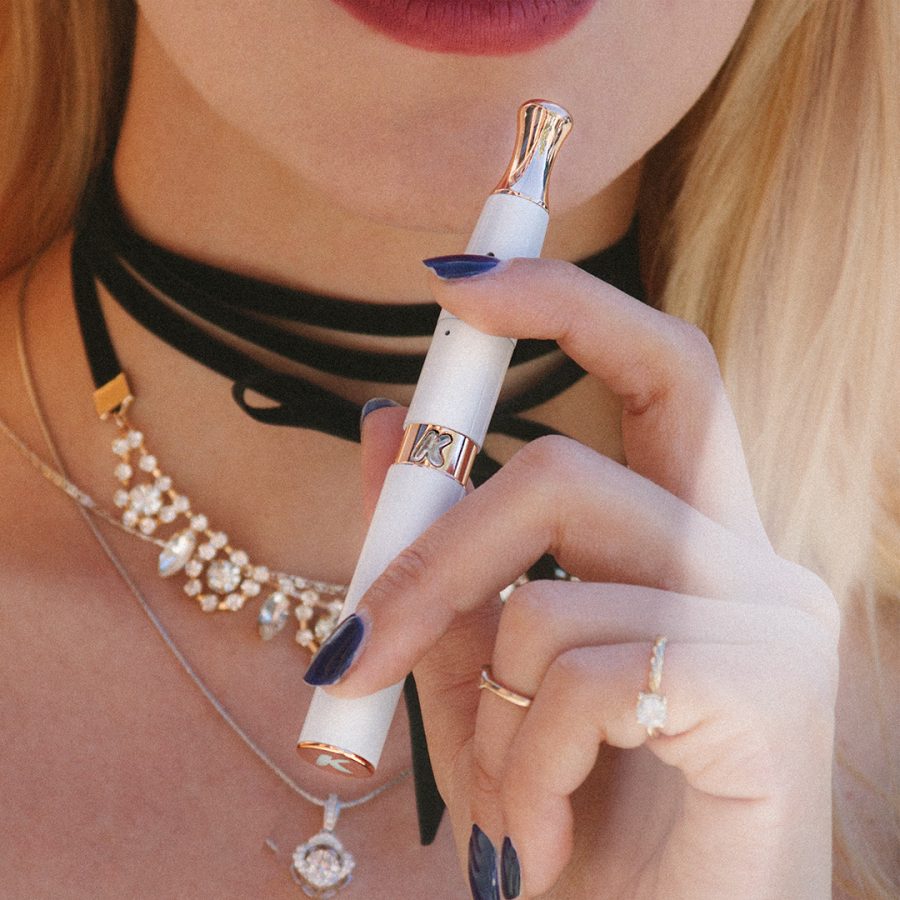 Awarded the Best Vape Pen 2017 by "The Vape Critic," KandyPens' ELITE is a luxurious option with titanium coils, yet has a coilless ceramic chamber to avoid combustion. This pen is made for shatter, wax or your other favorite concentrate and is not a preloaded pen. We need these pens, though, as it's beyond nice to have a little toke off your favorite concentrate and then go to your next favorite, and your next… Take it easy the first go around though, these hit like a beast!