This Bill Will Protect State-Based Legal Marijuana Laws From Jeff Sessions And Federal Interference
Know what you can do to get the bill passed.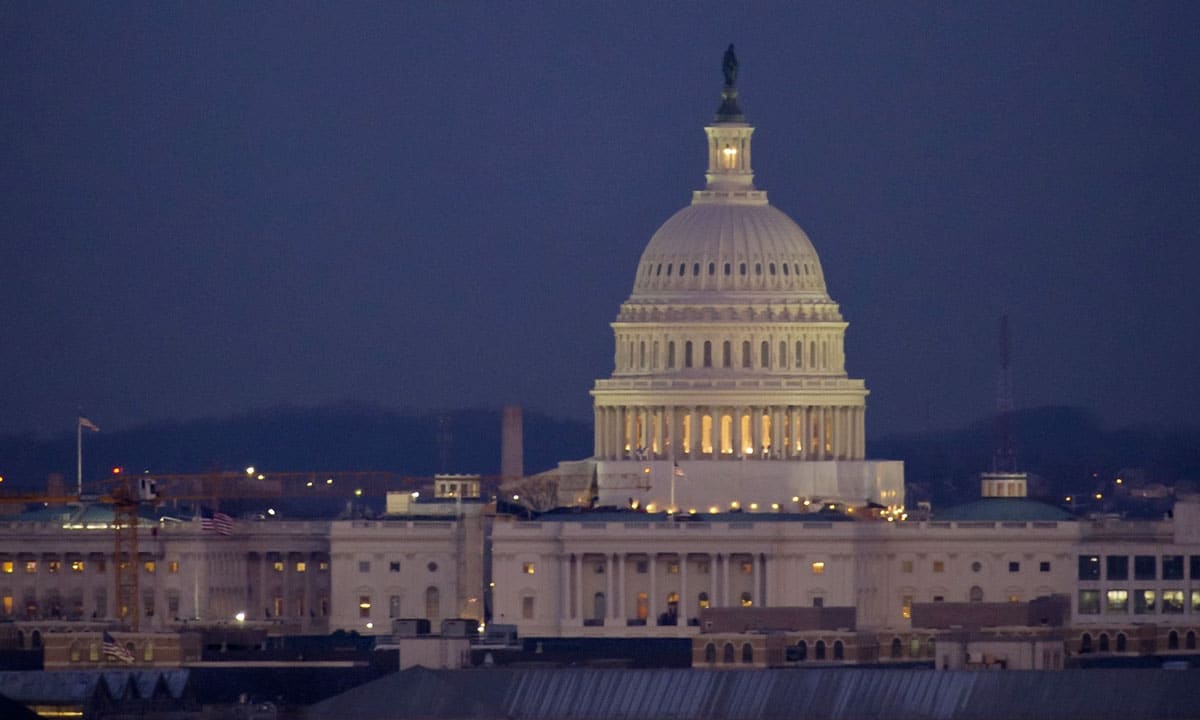 With the threat of a federal crackdown potentially on the horizon for the cannabis industry, U.S. Representative Dana Rohrabacher has introduced legislation intended to prevent Attorney General Jeff Sessions and the DEA from interfering with a state's right to have legal marijuana.
It is called the "Respect State Marijuana Laws Act of 2017," a proposal that would permanently keep Trump's or any future administration from causing trouble for states that have legalized marijuana for medicinal or recreational purposes. The bill would provide federal immunity for those people and businesses acting in accordance with state law.

"Notwithstanding any other provision of law, the provisions of this subchapter related to marihuana shall not apply to any person acting in compliance with State laws relating to the production, possession, distribution, dispensation, administration, or delivery of marihuana," the bill reads.
While the proposal (H.R. 975) would not end prohibition in a manner that would allow weed to be taxed and regulated similar to alcohol and tobacco, it would amend the Controlled Substances Act in such a way that state legalization would no longer tempt the federal hammer. It would not force states to legalize — jurisdictions where prohibition is still the law of the land would be permitted to maintain an outlaw status on the herb.
This is just one of the bills that Rohrabacher and his three colleagues in the overly hyped Congressional Cannabis Caucus are attempting to push through in 2017. However, aside from the measure gaining a few strangling co-sponsors in recent weeks, it is nowhere near attracting the kind of support it's going to take to get passed in both chambers of Congress. Therefore, as Sean Williams over the Motley Fool points out in his analysis of the situation, "Rohrabacher's bill is probably dead in the water."
Although the majority of the population (60 percent) now believes cannabis should be handled by the federal government no differently than booze or cigarettes, the Republican-controlled Congress remains hell bent on stopping any marijuana-related bill from having a fair shot. Even a modest proposal, such as the respect states rights business that Rohrabacher is pushing, will likely never receive a hearing.
The best chance any member of the so-called Cannabis Caucus has at building a wall between legal weed and the Trump administration is if they can get a short-term amendment strapped to the federal budget that prevents tax dollars from being used to prosecute the cannabis community. Representatives Jared Polis of Colorado and Tom McClintock of California are currently attempting to get something like this on the books. The proposed rider ((McClintock-Polis Amendment) would protect the recreational marijuana sector in the same way the Rohrabacher-Farr Amendment was designed to protect medical marijuana – just on a temporary basis.
"If we successfully attach it and it becomes law, no attorney general — despite what they might want to do — would be able to use the funds that Congress gave them to crack down on activities that are legal under state law with regard to marijuana," Polis said. "When those funds run out and there's a new appropriations bill the next year, we'd attach the same language."
A similar amendment failed to pass in 2015. There is hope that with more states having legalized since then, it might have a shot in the current session. But then again, the proposal might just be too little, too late.
In short, President Trump and Attorney General Sessions still have all the leverage with respect to legal marijuana. Although Sessions recently admitted that the federal government does not have the resources "to take over everything the local police used to do in a state that's legalized it," he could still direct state Attorney Generals to initiate the closing of the cannabis industry.
---