Michael Phelps can smoke weed and still become the most decorated Olympian of all time. Richard Branson rolls up joints with his adult son, and was still able to find the motivation to found the Virgin Group. And of course, Barack Obama famously "inhaled frequently" in his youth and still became POTUS.
So while you may not have dreams of breaking the world record in the 200m Butterfly tomorrow, here are a few daily activities to that you can pair with weed to supercharge your productivity.
Workouts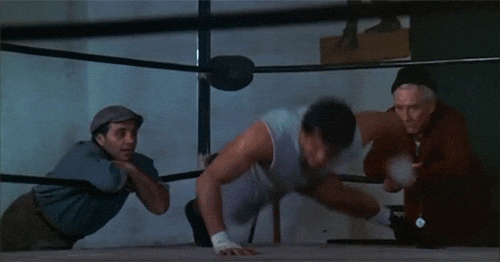 Cannabis has been proven to have properties that not only aid in the recovery from working out, but also in the actual performance of certain activities.
Studies have shown the plant's ability to decrease anxiety and act as a bronchodilator increasing airflow to the lungs. Moreover, as a 2009 study found, "cannabinoids are potent anti-inflammatory agents."
So whether you're heading out for a run or about to pump some iron, finding the right strain can give you just the extra boost you need.
Brainstorm
Whether you're writing a book, managing a project for your team at work, or running a household of five, the ability to think strategically and creatively is critical to being productive. And whether you run into writer's block, a problem that seemingly can't be solved, or simply a ton of stress at any given time, it can be helpful to take a step back and switch gears.
For some, smoking (or eating) weed allows the brain the work in a different mechanism, fueling creativity and crashing through any persisting roadblocks. So the next time you get stuck, try stepping away for a few minutes to imbibe and return to the situation with a new perspective.
Studying
There's no excuse for not taking advantage of the plethora of high quality free education available online these days. Whether you'd like to learn more about computer science or classic literature the tools are out there between offerings from sites like Coursera, Udemy, edX, and so many more.
When you find a course you like, find a strain to pair it with to get the perfect combination. A strong sativa like Cinex can get you wired to study while an indica like True OG may be more of the calming focus you're looking for. Experiment and see what works best for you.
Cleaning
Cleaning the house or apartment can be a pain. Maybe you've procrastinated for far too long and the dust, dirty dishes, and overflowing pile of laundry have gotten to the point where they're actually causing anxiety when you see them, which is inevitable because you see them every time you walk inside.
There's an easy solution — light up some Grandaddy Purple or another indica-dominant strain to relax your mind, grab whatever cleaning tools you've got and get to work. You'll find that the dreamy buzz is the perfect high to get you through the chores and by the end of it all you'll have a clean house and a relaxed mind.
Brushing your teeth
It may seem like a small task in your day, but dental health is of the utmost importance to your overall wellness. While dentists recommend a full two minutes of brushing, twice a day, some find this difficult or boring. That's not even mentioning the flossing part either …
If you dread getting your brush on, work up a nice body high before you whip out the toothpaste next time and see how quickly the two minutes passes. You'll be surprised how much attention you give each tooth and you'll get a nice smile from it to boot.