A visit from the green fairy is a pretty common experience in New York City, where a multibillion dollar black market keeps thousands of budtenders crisscrossing the five boroughs, but it's still illegal—and not 100% reliable. In states that have recreational programs but don't allow retail storefronts to provide a cannabis shopping experience, delivery services have stepped up to serve the population, many of which had been doing so for medical patients before recreational laws passed.
These services reach their customers through word of mouth, limited forms of direct advertisement, cannabis directories, and mailing lists. This is how I found out about Kushagram, the California-based company that brought me my first legal recreational cannabis delivery.
I first came across this delivery service on a visit to California in early 2018, when many retail permits had not yet been cleared, and most shops were still only serving in-state medical patients. A quick search gave me the information I needed to connect with Kushagram so that they could verify my info and I could get to buying. The need for recreational cannabis during those initial months in Los Angeles was so strong that they actually ran out of product before I could make a purchase, before 4pm! Thankfully for Angelenos, this was just growing pains, and not only are they currently delivering all day, they serve many areas of Southern California, so you can stay put.
On a more recent trip, I was enjoying the pool and the food at Avalon Beverly Hills way too much to leave that oasis — the perfect time to order up my first legal delivery. Selection was as simple as texting their dispatcher, choosing off a menu, and having cash ready for the curbside drop off.
I chose both affordable and fancy items, ranging from a crazy cheap half ounce of platinum OG to a cache of sexy pre-rolls, and was really excited for this stash to make its way to my waiting hands. It was so thrilling to order delivery with no illegality, no sneaky money pass off, and no inflated black market prices with deflated black market quality.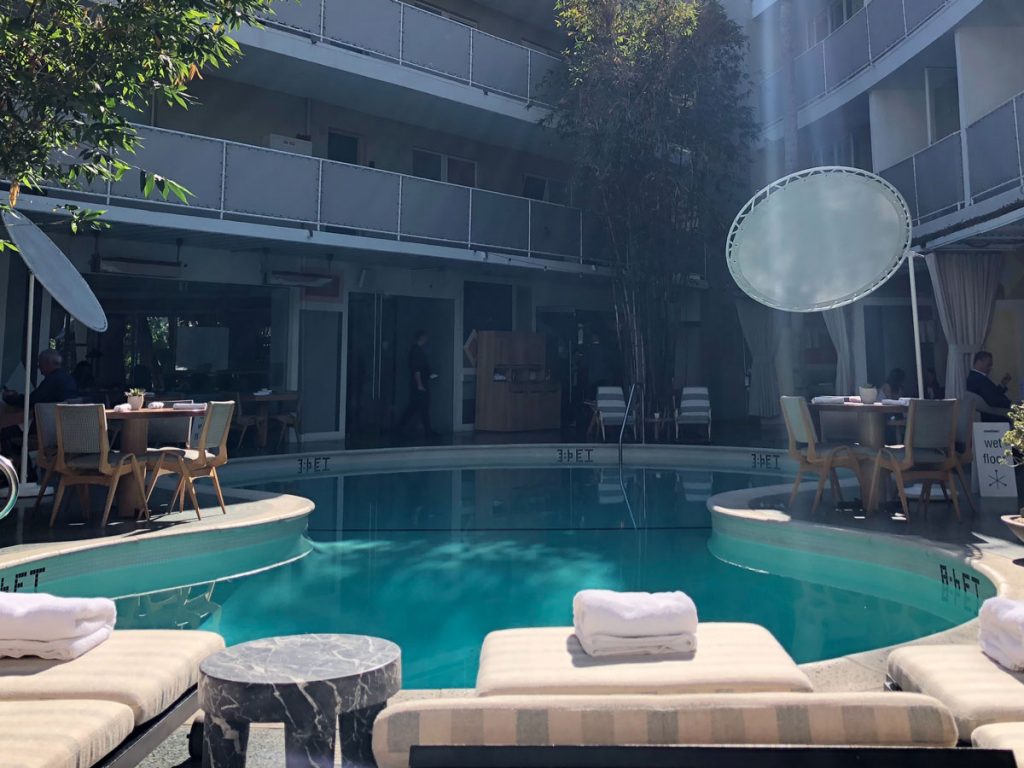 Within an hour a driver texted, and all of the sudden getting nearly an ounce of cannabis in the broad daylight in one of the fanciest neighborhoods on the planet was like ordering falafel off of Seamless back home. Handing over the cash didn't feel like some weird handshake, and since Kushagram asks that customers check out the goods before the driver leaves, looking at the jars and smelling what was inside wasn't hidden or secretive in any way.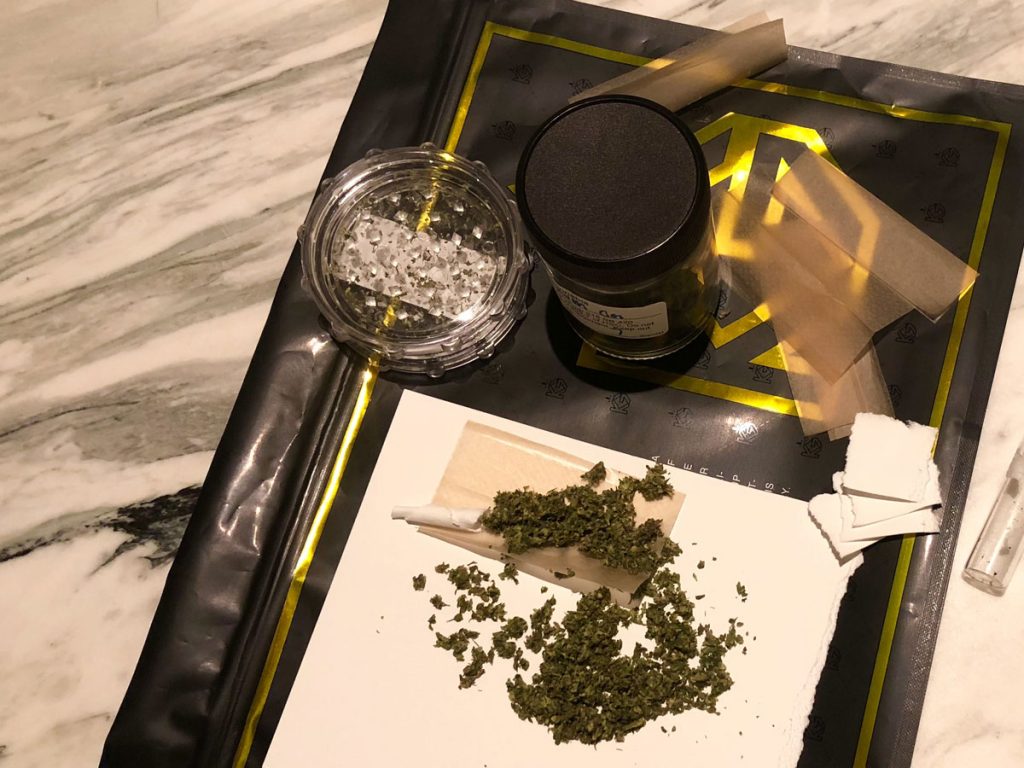 The product ended up being of pretty great quality for the price, the more expensive items were more potent and fresher, while the 'deal' selection was only marginally less pristine. For just $100 (including tip!), I got enough cannabis to last through an entire weekend with a rowdy crew, and I didn't even have to leave my fancy perch.
As legalization creeps into new spaces, delivery services like these are making cannabis dramatically more accessible, and it's going to do more than change hearts and minds, it's going to mean everyone from our grandparents to a newly 21-year-old can order what was once prohibited right to their door with minimal effort.