Thailand decriminalized marijuana earlier this month. What does this mean for the country's weed tourism?
Earlier this month, Thailand became the first Asian country to decriminalize marijuana. The news is huge and has prompted many to consider adding a new location to their cannabis travel map.
Still, there are a few things to keep in mind as a weed enthusiast considering a trip to Thailand.
In 2018, Thailand legalized the medical use of cannabis. In January of this year, it legalized home growing, even gifting a million cannabis plants to residents in order to encourage their home growth. For tourists, the topic is more complicated.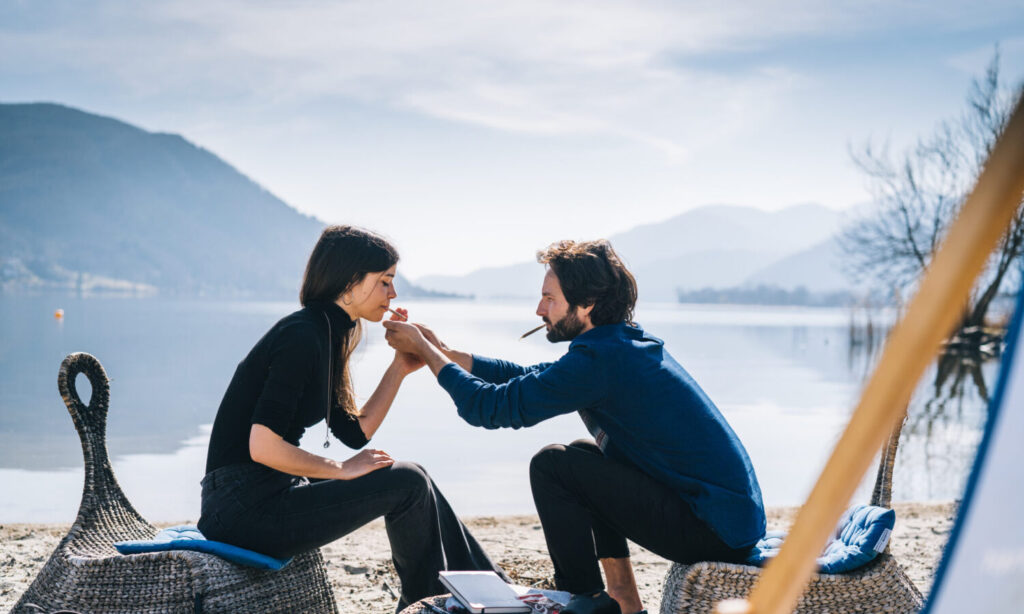 RELATED: Thailand Decriminalizes Marijuana, But Recreational Use Still Illegal
While decriminalization generally implies that people will no longer face penalties for something, when it comes to cannabis use in Thailand, the issue is much more complex.
Like Thai residents, tourists are allowed to use cannabis if it has a medicinal purpose. They're also allowed to purchase cannabis-infused products in cafes and restaurants, as long as these have a THC content of under 0.2%. When it comes to smoking weed for fun, the Thai government has made it clear that recreational use remains illegal.
RELATED: Traveling To Europe This Summer? Here's How To Score Good Weed
Thailand health minister Anutin Charnviraku spoke with CNN and clarified that cannabis could only be used with a medicinal intent. When discussing recreational cannabis, he said, "Don't come. We don't welcome you if you just come to this country for that purpose."
People caught smoking for recreational uses will have to pay fines of up to $800 and could face up to three months in jail. Still, authorities state that cannabis possession won't result in imprisonment, but it should be something that tourists keep in mind if wanting to travel there.
RELATED: Will Thailand Become The Next Cannabis Tourism Hotspot?
Despite the government's stance on marijuana, there are still ways in which medicinal cannabis could produce revenue for Thailand. The country is a hotspot for wellness and medical tourism, meaning that it could reap the benefits of medicinal cannabis on a national and international level.