Marijuana reform inspired two serious clashes at the latest presidential debates, with Booker taking on Biden, and Gabbard going after Harris.
Sen. Cory Booker was "absolutely disappointed" cannabis reform wasn't discussed at the first Democratic debates. But Booker and cannabis advocates got their money's worth Wednesday, as marijuana reform was center stage for the debate's more contentious moments.
After the fact, debates tend to be remembered for its showdowns—when two candidates square off directly against one another over a key issue. Wednesday's debate in Detroit featured two such showdowns around cannabis reform. The contestants? In one corner, it was Booker vs. former Vice President Joe Biden. In the other, Sens. Tulsi Gabbard against Kamala Harris. Here's what went down.
Biden vs. Booker
Tensions between these two had been broiling for weeks. When Biden unveiled his criminal justice platform last month, it included the former VP's proposal to reclassify cannabis as a Schedule II drug, like cocaine and fentanyl. Booker slammed Biden, labeling it "an inadequate plan." For his part, Booker has promised historic marijuana reform should he be elected President.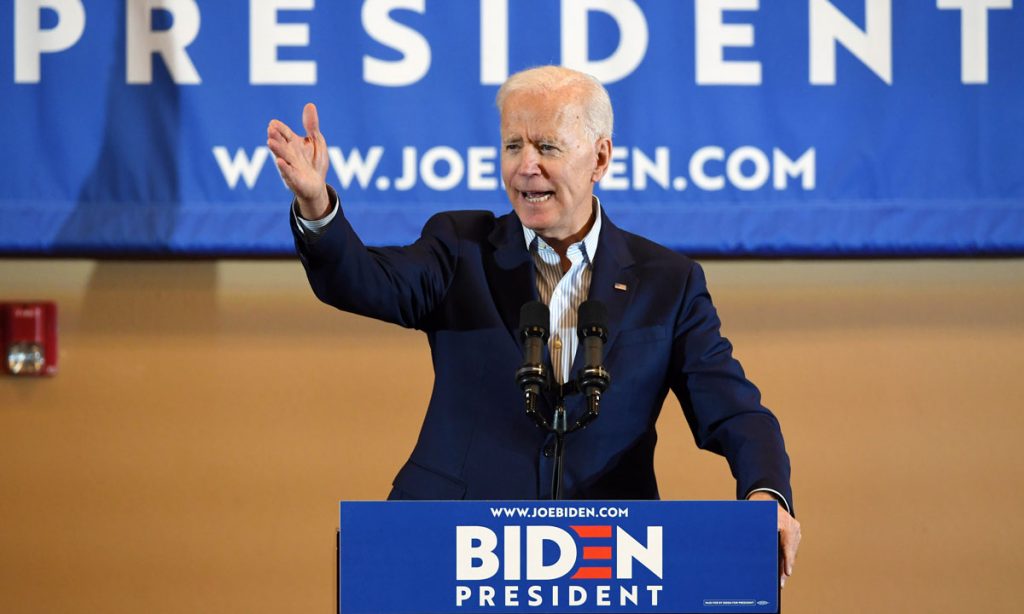 This prelude rendered any showdown between the two candidates as inevitable. Biden was the first candidate asked about criminal justice, and he attempted a reversal of his enduring image as an anti-drug crusader. Though Biden's platform includes decriminalizing cannabis and expunging a portion of past marijuana convictions, he's still against full legalization.
Right now, we're in a situation where when someone is convicted of a drug crime, they end up going to jail and to prison. They should be going to rehabilitation," Biden said, demonstrating change from his previous stance. "They shouldn't be going to prison."
RELATED: Why Joe Biden Might Be Our Only Anti-Marijuana Presidential Candidate
But that didn't satisfy Booker. When asked to explain why he found the plan inadequate by CNN moderators, he didn't hesitate an explanation.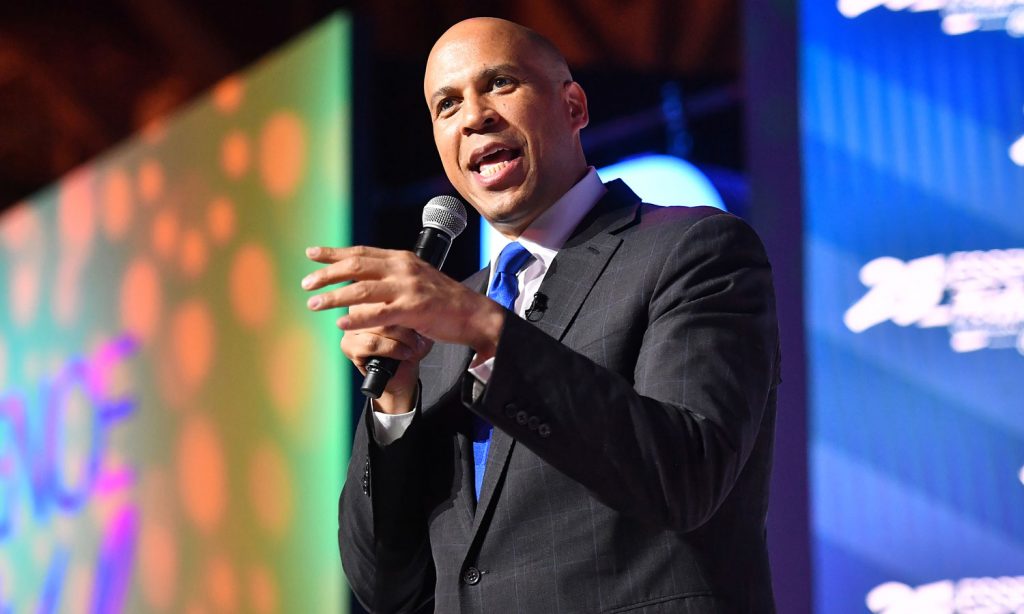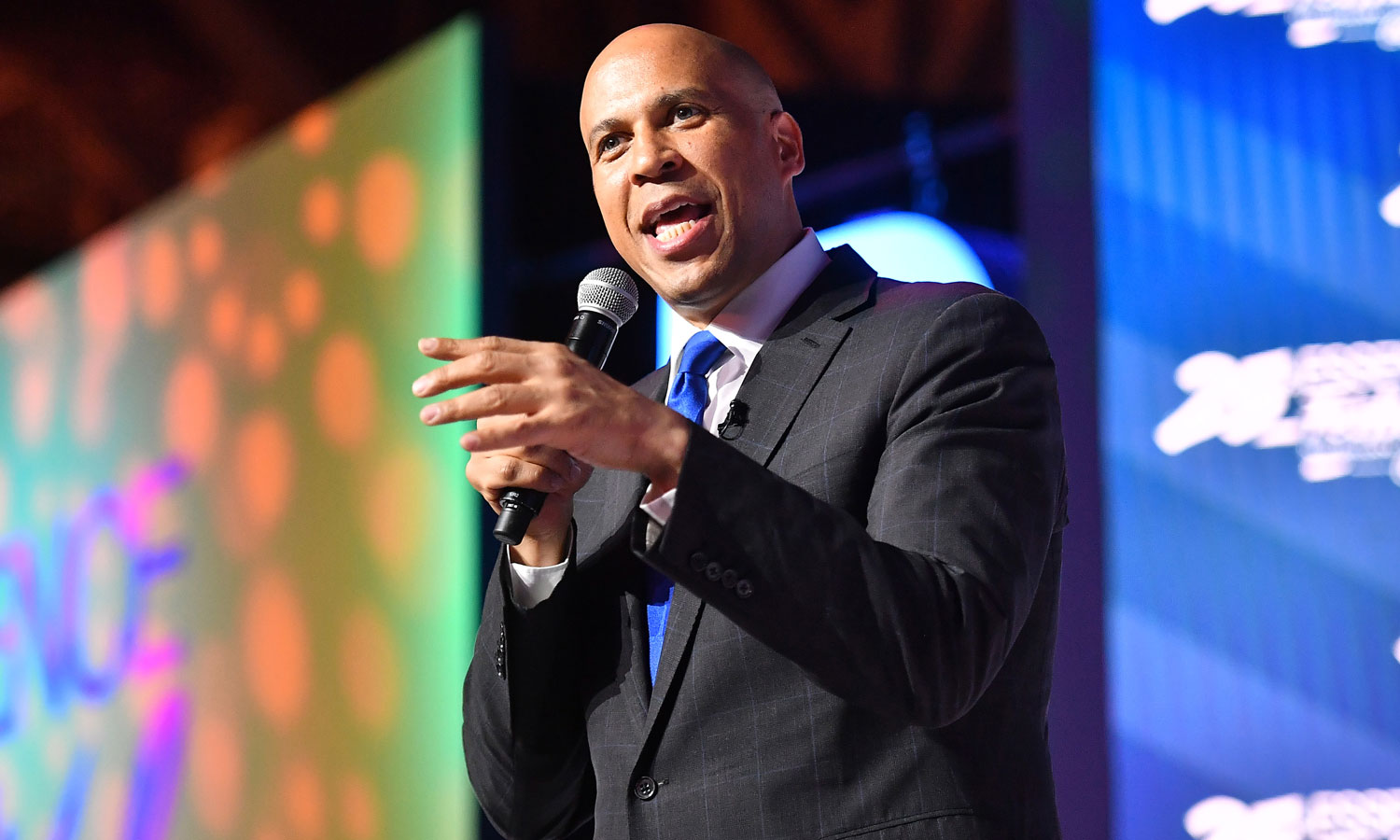 "The house was set on fire and you claimed responsibility for those laws and you can't just now come out with a plan to put out that fire," Booker said. "We have got to have far more bold action on criminal justice reform."
Booker used the opportunity to expand upon his own plans, demanding the need for "true marijuana justice, which means legalizing it on a federal level and reinvest the profits in communities that have been disproportionately targeted by marijuana enforcement."
By the way, "true marijuana justice" was a phrase that tickled many online.
"True Marijuana Justice" is my next album.#CNNDebate

— Charles P. Pierce (@CharlesPPierce) August 1, 2019
TRUE MARIJUANA JUSTICE is also the name of my all-female, all-lawyer grateful dead cover band

— Erin Vanderhoof (@vanderhoofy) August 1, 2019
Gabbard vs. Harris
The second showdown of the evening wasn't as telegraphed as the first. While others have pointed to Harris' record as prosecutor, none have called her out on the debate stage as pointedly as Gabbard.
"Kamala Harris says she's proud of her record as a prosecutor and she'll be a prosecutor president, but I'm deeply concerned about this record," Gabbard said, as Harris served as California's attorney general between 2011 and 2017.
"There are too many examples to cite, but she put over 1,500 people in jail for marijuana violations and then laughed about it when she was asked if she ever smoked marijuana," Gabbard added.
Gabbard is of course referring to Harris' radio interview with The Breakfast Club, in which she admitted to smoking weed in college and bragged about listening to Snoop Dogg.
Harris didn't back down from the accusation, however. She explained why she doesn't shy away from her time as prosecutor, and how it will ground her policies as president.
RELATED: 2019 Could End Up Being The Most Disappointing Year For Marijuana Legalization
"I did the work of significantly reforming the criminal justice system of a state of 40 million people, which became a national model for the work that needs to be done," she said. "And I am proud of that work."
"That is why we created initiatives that were about re-entering former offenders and getting them counseling," Harris added. "And because I know the criminal justice system is so broken, it is why I'm an advocate for what we need to do to not only decriminalize but legalize marijuana in the United States."