The latest FBI crime data shows that more than 600,000 marijuana-related arrests are happening every year, most of which are for small-time possession.
There is a lot of chatter these days about reducing the penalties associated with marijuana possession, some of which include straight out decriminalization and giving police officers the "discretion" to cite and release. Both of these methods are being tested in various parts of the country where marijuana has not yet made its way into legal territory.
The goal here is to try and control the ridiculous number of people being thrown to the wolves of the criminal justice system for non-violent offenses and, thereby, preventing the jails from overcrowding. And it's working to some degree. Still, the latest FBI crime data shows that more than 600,000 marijuana-related arrests are happening every year, most of which, the agency admits, are for small-time possession. 
Decriminalization is pretty cut and dry. It means as long as a person doesn't have more than a specific amount (usually 1 ounce), they receive a small fine that they must pay through the courts. But otherwise, they get out unscathed; there are no criminal charges, and nothing shows up on their record.  
In a situation involving police discretion, however, the deal is a bit more complicated. It basically gives police the freedom to decide who goes to jail for pot and who doesn't. How do they decide? It really comes down to the individual and how much trouble they are causing at the time. 
RELATED: Where In The Country Are You Most Likely To Be Arrested For Marijuana Possession?
We hear regularly that cops are out there shaking down minorities and dragging them to jail when they find weed in their pockets. And while there is some truth in that, a recent analysis from the Idaho Statesman finds there are usually other attributes associated with those weed busts. 
Come to find out, most people are not going to jail for weed alone.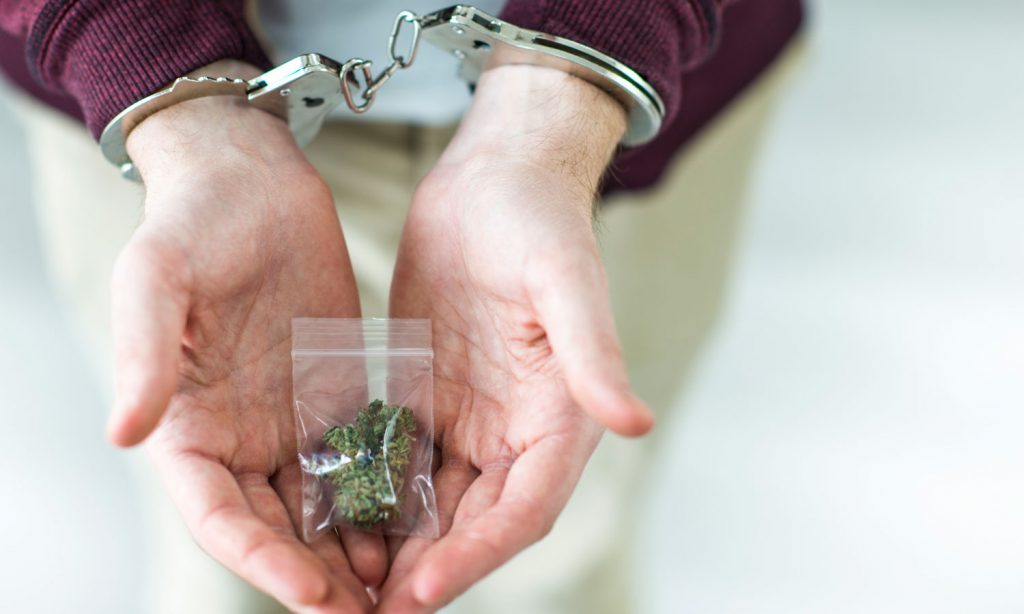 It is essential to point out that marijuana prohibition is alive and well in Idaho, but police are given some discretion for handling pot-related offenses.  
Last year, between May 1 and December 31, 65 people were taken to jail in the Gem State for misdemeanor possession of marijuana or paraphernalia, according to the Statesman. 
Their analysis eliminated cases where suspects were booked on other charges, had felony charges for narcotics, outstanding warrants, or those who might have been charged for weed after they were caught committing another crime. Those types of situations will always lead to someone getting charged for pot possession in the event an officer has the discretion to overlook it. 
RELATED: The War On Drugs Isn't Over, According To The FBI
The publication also ruled out any paraphernalia charges not associated with marijuana, like syringes and crack pipes.  
In many cases, people are getting busted for marijuana after violating traffic laws. The report doesn't specify which ones exactly, so this could be anything from speeding to reckless driving. Others involved individuals caught smoking marijuana in their vehicles while hanging out in a parking lot somewhere. But then, sometimes, officers stumbled onto people in possession of marijuana after answering a domestic disturbance complaint. So when it comes to officer discretion on whether to charge for pot possession or not, it depends what's going on that dictates their move. 
"We may be contacting these people because they're called in as a suspicious subject, they're making people uncomfortable, they're doing other activities that are surrounding the fact that ultimately we end up with possession of marijuana (charges)," Meridian Police Deputy Chief Tracy Basterrechea told the Statesman. "We believe in enforcing the little things."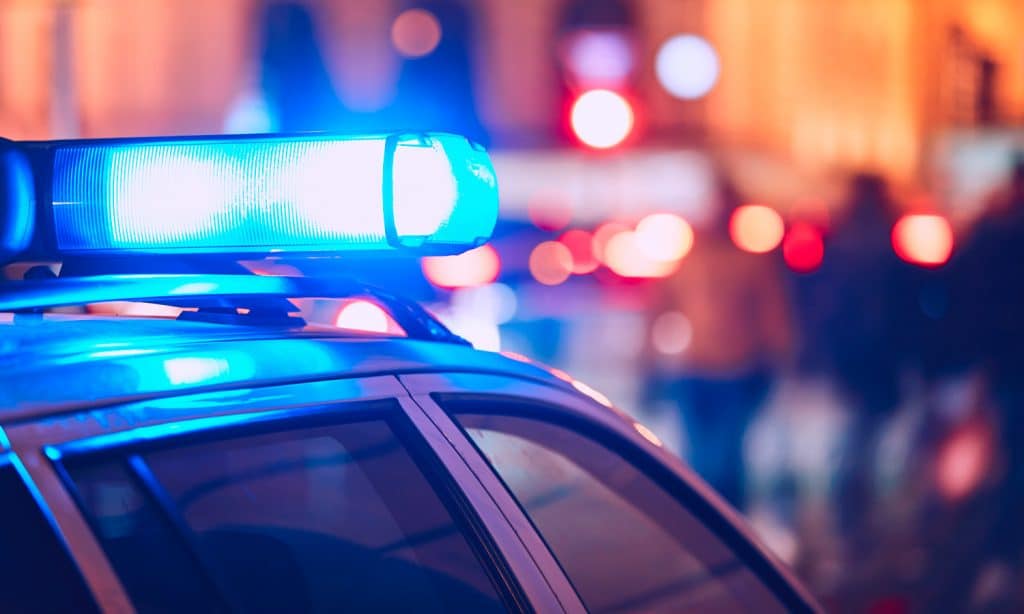 Criminal history is also a factor police use when deciding who should go to jail for weed. That is especially true if someone has violent offenses on their record and for those who have warrants for failing to appear. Someone could even be locked up for weed based on their interaction with police. 
"That may also include the person's attitude," said Boise Police Chief Ron Winegar. "Their willingness to accept responsibility. … It definitely goes a long way with officers if people are upfront and honest with them, and it may make the difference between you going to jail and getting a citation."
RELATED: FBI Data Shows Marijuana Arrests Increased For Third Straight Year
All in all, the average pot-smoking citizen is not having a great deal of trouble with police. And while this report focused exclusively on Idaho, many law enforcement agencies from around the country practicing the "discretion" method subscribe to similar criteria before making the call.  
Still, it should be known that pot possession in many areas of the United States can still lead to criminal charges. It is for that reason it is always wise to have a solid understanding of the pot laws in your state.