Experts at yoga studios and clinics across the U.S. explain why meditation calms the soul and helps individuals to refocus intentions, while putting mental health first.
There's something about giving yourself permission to stop, take a deep breath, and focus on the connection between mind and body. In trying to understand meditation's restorative effects on the brain as well as on the muscles and bones, we explored the many ways meditation is proven to help heal and inspire. 
So, what truly can meditation do? Many believe the effects of meditation can span beyond the human body and into the community. Experts at yoga studios and clinics all over the U.S. recently spoke to The Fresh Toast and explained why meditation calms the soul and helps individuals to refocus intentions, while putting mental health first.

Jen Stavitsky, owner at CULTIVATE Meditation and Wellness, believes meditation helps us to power down and push through. She explained it like this:
"The brain is similar to a computer. We all know that powering down a computer from time to time enables it to function with greater speed and efficiency when we turn it back on. Meditation allows us to power down from the main way we use the brain." 
We know meditation can help decrease anxiety. A recent study featured in the US Library of Medicine showcased meditation's effects on those with anxiety and found that meditation was beneficial in helping quell symptoms. 
Matthew Milèo, founder of Milèo New York, suffered his entire life from anxiety and stress. Affecting his speech and social relationships, Milèo explored yoga in high school in hopes that it would help, and it did. According to Milèo, "a light switch clicked on after standing in a dark room for years; I could finally see the exit."
Explaining that yoga and wellness offered him a reprieve from stress, he took the aspects of the practice he loved most and integrated it into every aspect of his life and business. "Meditation was the glue that kept me from falling apart. I don't think I would be here today if it were not for meditation, yoga, wellness, and honoring a compassionate lifestyle."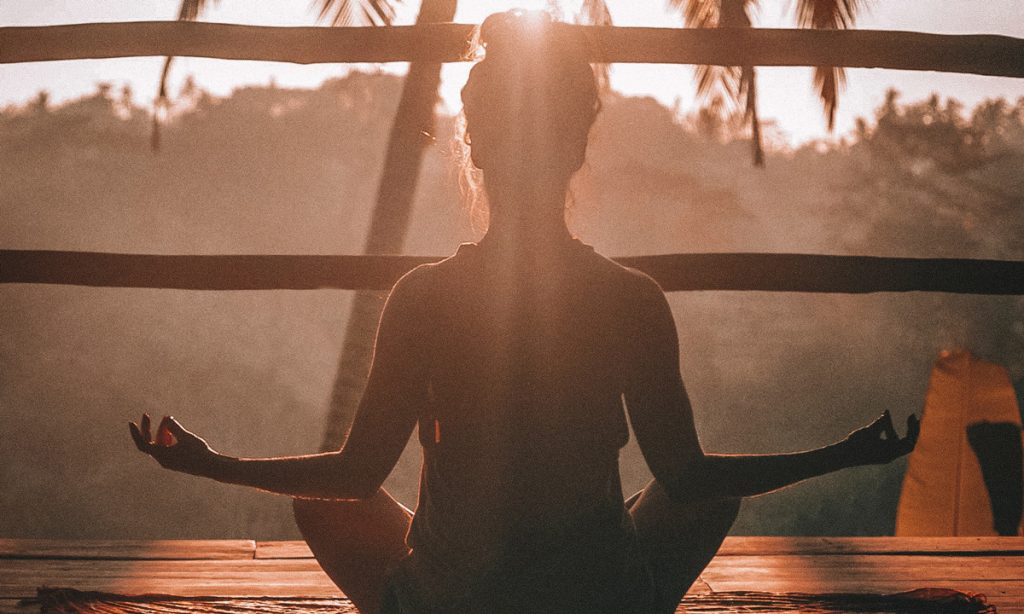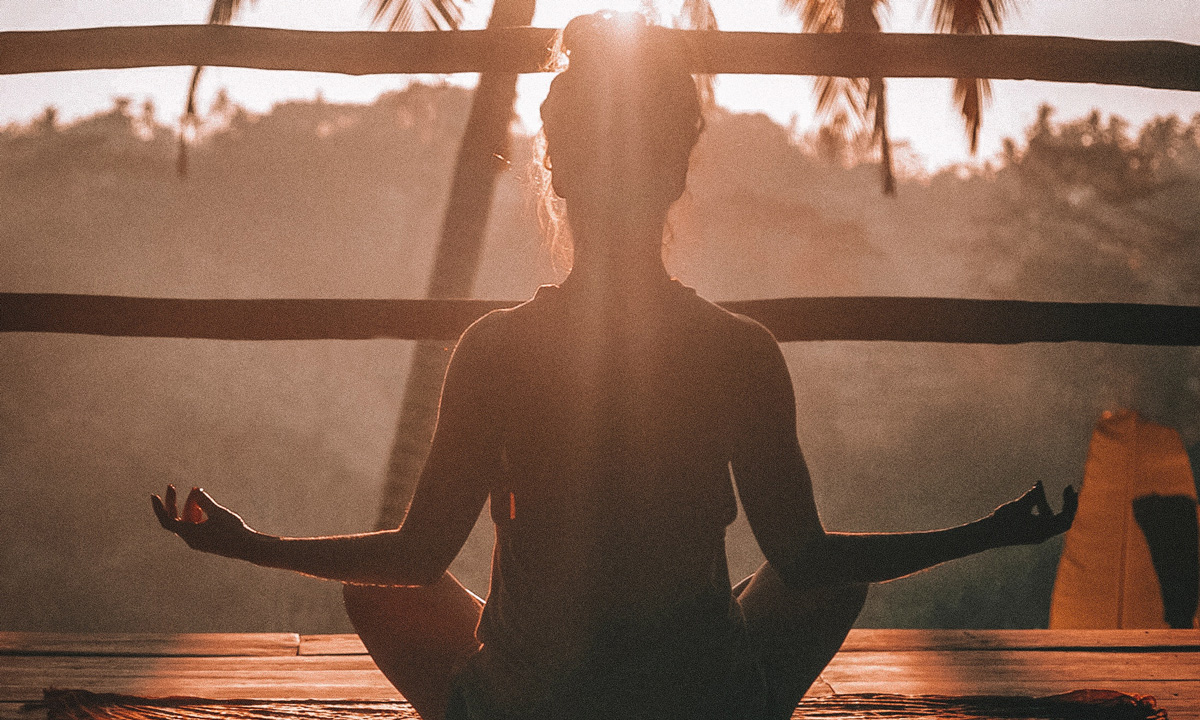 Healing from the inside-out
The National Center for Complementary and Integrative Health believes meditation has ties to improving quality of life for individuals going through illness as well as reducing blood pressure. 
Eileen Moran, a two-time breast cancer survivor and program director at YouCanThrive! (YCT!) and founder of Architects of Experience credits meditation—specifically therapeutic sound with wellness during a her cancer battle. 
RELATED: How Cannabis Can Help Take Your Meditation Practice To The Next Level
She illustrated, "I found meditation, specifically with therapeutic sound, to be by life blood going through the obvious stressors associated with my cancer diagnosis." When asked why she wanted to build a life focused on wellness, Moran credits her resilience to meditation.  Moran explains that when meditation is accompanied by sound, the Vagus nerve is activated, sending positive energy, rest and digest throughout each body part. "We see people literally transform from stressed and agitated to peaceful in minutes using therapeutic sound in harmony with meditation," Moran shared. 
Luana DeAngelis, founder of YouCanThrive! added to Moran's statement, explaining, that true therapy comes from putting our brainwaves in a state of rest. "Studies have shown that by inducing (resting) brainwaves and spending more time in alpha theta brainwave states are very beneficial for many areas of healing." 
Getting the most out of closing our eyes
Elana Frankel, Co-founder of Indigo and Haze and yoga teacher described, "Meditation is about non-judgmental, self-awareness and its learning comes from within. Instead of asking 'How should I meditate?' ask 'What is the mediation that I was born to experience?'" Frankel pointed to a recent study in Harvard's publication that suggested that meditation, "could affect activity in the amygdala (a part of the brain that processes emotions), and that different types of meditation can affect the amygdala differently even when the person is not meditating." 
RELATED: A Beginner's Guide To Meditating With Cannabis
She documented that meditation doesn't always have to involve a dark room. Even while walking, taking time to focus on the movement of the foot and noticing how the heel and toe connect with the ground can bring a moment of peace and deep meaning. "There is greater good in action," Frankel said. To this 19+ year yoga teacher, moments of calm can be found everywhere. 
Meditation is changing workplace culture
Anxiety and depression has a tremendous economic impact on workplaces—to the tune of $1 trillion dollars per year, according to the World Health Organization (WHO). Lindsey Pearson, a former publicist for NBA players and the owner of Do You Mind(Fully)?, a holistic wellness company in New York City, believes in the power of meditation in corporate America. She's seeing workplaces take meditation to new levels to help employees cope with stress and mental health. 
Lindsey is passionate about creating a culture of mindfulness. In fact, she insisted that mindfulness can elevate workplace culture, greater empathy for employees and gives employees permission to take care of themselves—all while creating greater empathy and compassion.
From workplaces to walks outside, meditation is growing as an element of wellness and staple of a calm, peaceful life.