Orlando Bloom doesn't plan to go through another divorce in his lifetime; Mark Wahlberg is a total thirst trap on Instagram.
Mark Wahlberg is flaunting his hard work at the gym.
The Oscar nominee, 48, posted a photo Friday on social media showing off his ripped abs while on the set of his new Netflix movie, "Wonderland."
The shirtless snap quickly elicited responses from NFL quarterback Tom Brady and entertainment host Mario Lopez.
https://www.instagram.com/p/B1huz_JB3ZM/
Brady wrote, "We are looking for some skill players," while Lopez commented, "Show em what fellas in their 40s are all about! You look awesome bro!"
Wahlberg has been following a rigorous diet and fitness routine for his new role as an ex-con turned undercover detective in the crime drama due out next year.
He regularly posts on Instagram how he hits the gym at 4 am and then again at 4 pm every day.
Wahlberg shared his workout with Men's Journal: "My workouts start with RAMP, which stands for range of motion, activation, and movement prep — things like Spiderman stretch and hip bridges, plus foam rolling."
"Then we switch between bilateral and unilateral strength moves using mostly heavy bands, TRX, dumbbells, and kettlebells. The lower body work includes balance and agility drills," he added.
Orlando Bloom is hoping to learn from his past, at least when it comes to the romance department.
In a teaser for his upcoming interview with Sunday Today, the actor, 42, spoke about his engagement to Katy Perry, 34, admitting that he thinks he and his fiancé will have a different kind of ending than his first marriage. "It's important to me that we are aligned," he explained to host Willie Geist in the preview. "I've been married and divorced and I don't want do it again and we're both fully aware of that. She's remarkable and so I'm always so impressed with that and I'm encouraged."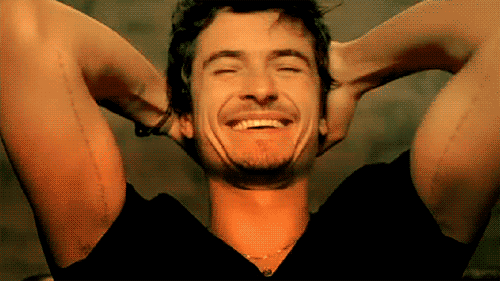 While Bloom was previously married to Miranda Kerr for three years and separated from the supermodel in 2013, the duo share an 8-year-old son, Flynn.
Bloom proposed to Perry with an extravagant helicopter ride, but the 42-year-old actor was quick admit that Perry's love for "a big moment" played a factor in the execution of it all. "To be honest, she loves a theme as you can see in everything she does. She loves a big moment," he explained. "I'm still trying to get her to wrestle into the small moments," he shared. "The cool thing about what we're doing, we're learning to do the small together. I think we're both fully aware that it's a mountain to climb and that that mountain won't stop, in terms of a relationship because I think that's what it is and I love to evolve and fortunately, she does too."