Do you have a love-hate relationship with treadmills? If so, you're not alone. Here are 5 tricks to take your mind off of your workout so you can actually enjoy the sweat.
As if exercising wasn't tedious enough, running on a treadmill requires you to move for a fixed period of time without the benefit of a changing view or a routine that targets different muscles. Fun times.
While there are those who can complete their cardio with the help of some music, a large percentage of people need a bigger incentive. To help, we've compiled a list of five things that can help make your treadmill workouts a bit more exciting.
Cover up your monitor
The oldest trick in the book is to put on some headphones and put a towel over your treadmill monitor. While it's always tough to start off, once you hit a good music groove you might just forget about time and breeze through your run. Just don't fall once the treadmill hits the cool-down stage.
Listen to a podcast
Listening to music isn't as absorbing as listening to a story that has a beginning, middle and end, like an audio book or podcast. When you find one that really interests you, avoid listening to it while at home or commuting, saving up the chapters or episodes for your workouts. This will give you something to look forward to and will make your time at the treadmill much more bearable.
RELATED: 5 Ways Marijuana Can Get You Excited About Fitness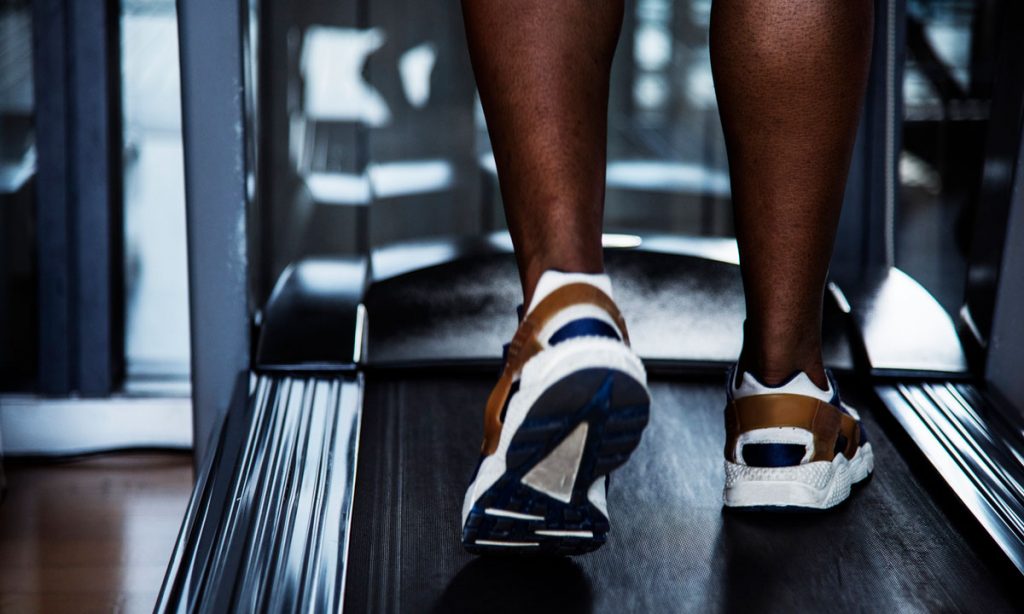 Split up your cardio in different machines
If spending 30 minutes on the treadmill is too much for you, reduce your minutes there to an amount you can handle, like 10 or 15 minutes, and complete the rest on some other machine. While cardio is never the most entertaining way to work out, switching things up will make you feel like you're doing less while it's actually the opposite.
Move in different directions
Ever notice those people who hop around on the treadmill and jog sideways like dummies? These workouts are great for your body, activating different muscles and burning more calories. They're also more fun than running in a straight line.
RELATED: 5 Health Benefits Of Taking A Social Media Break
Find a fun app
There are plenty of workout apps that are distracting and provide plenty of motivation. Aaptiv is an app that acts as a personal coach, providing routines and audio feedback that will ask you to do different things. Then there's also Zombies, Run! a running app that's also a game where you're tasked to collect supplies for your base and to survive the zombie apocalypse.