Studies and experts have proven that when it comes to productivity your free time is just as important as the time you spend working. A study from Stanford demonstrates that over working has clear limitations, with employees showing a sharp decline in productivity when they clocked in more than 50 hours per week. People in the study who worked more than 70 hours per week managed to get the same amount of work done than people who worked 55 hours per week. Where does all of that time go?
Studies like these highlight how important is to have time for yourself, where you can reflect, think, and do things that bring you pleasure. Quartz compiled a list of habits you can pick up on your weekends so that your work week is more productive and you end up enjoying most of your time. Check out some of our favorites:
Disconnect from work
RELATED: 5 Simple Tips To Increase Your Productivity
It's important to remove yourself from work over the weekend, digitally and physically, so that you feel that you had some days off and were able to rest. This is easier said than done, especially if you need to get work done over the weekend. What you can do is make a weekend work schedule that allows you to check emails and make calls without the time you'd spend doing other more pleasant things.
Minimize your chores
Chores tend to pile up over the week, resulting in weekends where all you manage to do is clean up and fix stuff around your apartment. To avoid this, try scheduling your chores throughout the week, making them a part of your day to day routine and giving you more time to relax over the weekend.
Work out
Finding the time to exercise is taxing, especially on week days where you have to work and get other things done. Weekends are perfect for clocking in your workouts, giving you tons of time of fit in exercises that feel motivational and much less like chores.
Do something you're passionate about
Find time to do something you enjoy, be that drawing, writing, reading, or something else that makes you think and also makes you happy. By doing this activity on the weekend you'll reap even more benefits because you'll feel like you're actually doing something instead of passing the time.
Try to wake up at the same time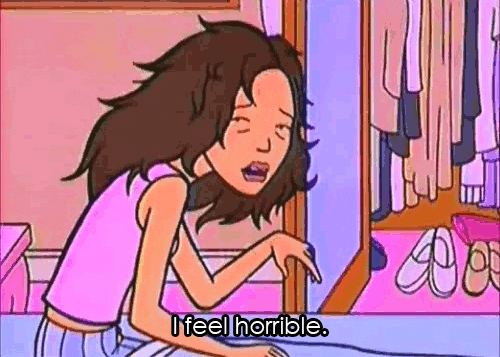 RELATED: 5 Products That Can Help Boost Your Productivity
This is kind of hard but it works if you're the type of person who has a hard time easing yourself back into the week. Inconsistent wake up times over the weekend disturb your circadian rhythms, resulting in you feeling very tired and groggy despite the fact that you slept more than you do regularly. This uncomfortable feeling can also seep into your Mondays and throw the rest of your week off balance.
Use your mornings as your "me time"
Your mind achieves peak performance two to four hours after you wake up, resulting in really gratifying morning activities where you'll get to have better workouts and enjoy whatever it is that you're doing.
Prepare for the week
By planning some of your work ahead of time, your weeks will be much more productive. You'll  skip the entire "set up" stage of your Mondays, jumping right into your work and making your week feel much more pleasant and easy going.