If you like to pick up a bottle or two (or case) of wine when you're on vacay, Alaska Airlines has got your back. They just made it super easy to check your wine…for no extra charge.
Their "Wine Flies Free" program, which launched in 2007, has expanded to include 18 extra airports.
But there is a catch: those taking advantage of having a free wine passenger must sign up for Alaska's frequent flyer program, which is easy and totally free.
"Wine Flies Free" was created to encourage people to bring back wine from California wine country. Initially only available in 11 cities, the airline expanded the program to include 29 over the weekend, which just happened to be National Drink Wine Day (Feb. 18).
Here are the participating cities: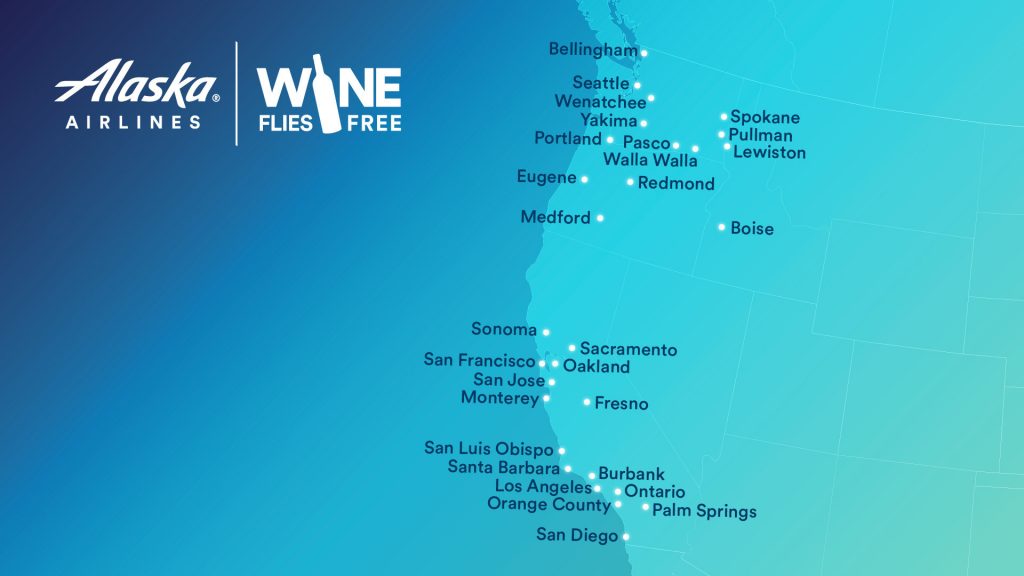 Alaska Airlines says it will be working closely with regional winegrowers' associations, individual wineries and destination marketing organizations to promote the offering throughout wine regions along the West Coast.
"Wine and food are huge passion points for travelers when choosing their next travel destination," said Natalie Bowman, Alaska Airlines' managing director of marketing and advertising. "Our Wine Flies Free program makes it easier for our guests to experience some of the country's best wine regions and take their favorite wines home. We look forward to…continuing to work with our partners to welcome visitors to these premier wine destinations that we serve."
In order to fly your wine for free, it has to be "packed and sealed for transport in a protective shipping container."