You're trying to find out how much money you have in your checking account and then, bam, you're hit with a such a gross amount of of security questions that crossing your fingers becomes a more enviable option than actually knowing if you have enough money to float your rent.
A new study backs this up, revealing what we already know: the amount of security that currently exists, especially online, is exhausting. Analytic software firm FICO commissioned a study of 2,000 American adults and the overwhelming majority (81 percent) said there are way too many unnecessary security measures acting as a barrier to what they need to do online.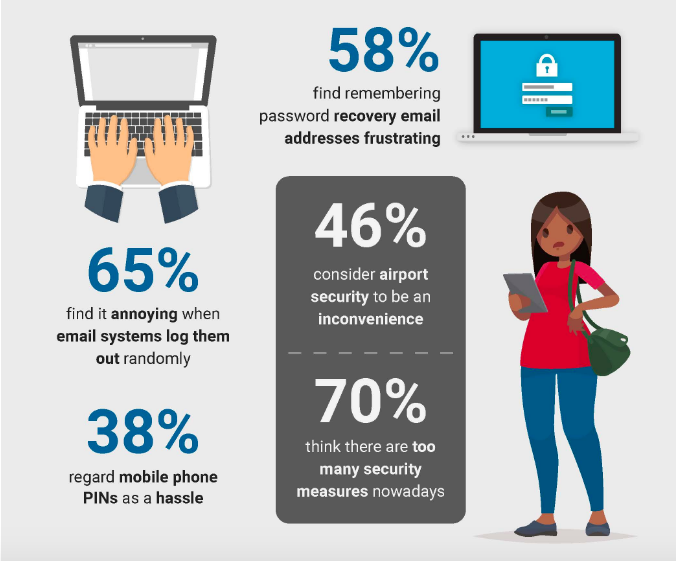 The biggest pet peeve is being kicked off email. Sixty-five percent hate it when they get randomly logged out of their account. And almost as many groan at the idea of having to create a super complicated password to protect that same account. And when you realize that the average person has 34 different online accounts, ranging from banking to social media to email, it's no surprise that most have a hard time remembering their passwords.
Nearly half of respondents are tired of the two-step verification process, and 71 percent are just as tired of those pesky captcha codes, which they say feature illegible codes. Forty-seven percent of people are tired of answering endless security questions when they're on the phone with a customer service rep.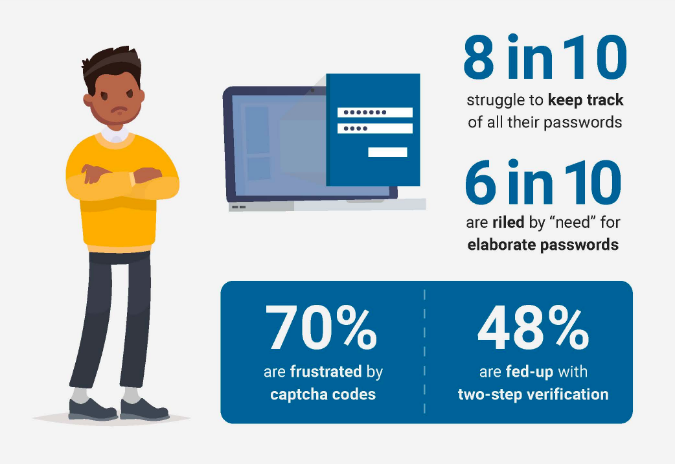 What about banking? According to the survey, 22 percent would try another bank or give up entirely if they had to go through too many steps to open an account. And while the majority of respondents think their bank is solid on account verification and fraud prevention, 55 percent reported being the victim of banking fraud.
"There's a real discrepancy here – consumers are glad their bank is protecting them, but they're frustrated that the protection is making it harder for them to open accounts and make purchases," says TJ Horan, who oversees fraud solutions at FICO. "When it comes to digital transformation, a smooth customer experience is going to be vital. The winners will be the firms that can balance this against the need to stop fraud."