How much space you put between your words, how loopy you make your letters, and even how much pressure you put on the tip of your pen are all insights into your personality. So when we get a chance to examine the handwriting of some of the most successful people on the planet, we are drawn in, so to speak.
Business Insider consulted two handwriting experts —  Kathi McKnight and Elaine Charal — to analyze the handwriting of 15 of the most successful business leaders. Here are five of the most interesting reads:
Bill Gates
McKnight says:
"There is no wimpy pressure in that T-bar crossing: He is determined! The closed (retraced) L's reveal he is no pie-in-the-sky dreamer but keeps a close check on reality.
"The open loop in the T reveals a sensitivity to sensitive to criticism so when engaging with him personally or professionally, choose your words carefully or he may take offense."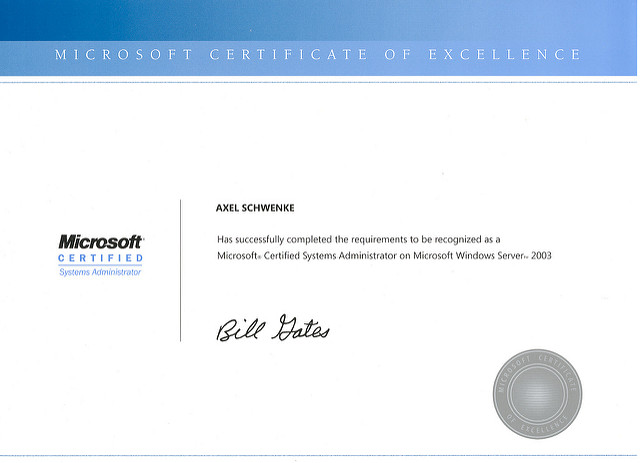 Jeff Bezos
McKnight says:
The left slant of his first name shows someone who will need to pull away from the maddening crowd from time to time and withdraw to his cave for some introspection. The 45-degree angle of the final stroke in Bezos reveals he will come out with a new insight one that is full of courage and a philosophy that says, 'there are no problems, only solutions.'
Charal says:
The final stroke of his signature zooms upward, indicating optimism, ambition and an ability to 'shoot for the stars.' His signature moves up on his page, indicating his optimism.
Heartily congratulations @amazonIN on your 5th anniversary. I feel you should ensure @JeffBezos's signature on this homepage letter to be smooth and neat. It looks like a very low pixel image has been used. @amazon I can see three colors. pic.twitter.com/fjCLOwLhuE

— Kartik Gaggar (@KaeJee) June 5, 2018
Oprah Winfrey
Charal says:
"Oprah's dynamic initials indicate good self-confidence (high capital letters) as well as excellent self-image (wide capital letters). The needle point on her letter 'r' in her first name as well as the same stroke in her family name indicates sharp mental perceptions.
"The 'stick' stroke on her letter 'p' indicates her love of debate and discussion, and her love of being effective at making her point. Her letter 'a' in her first name is open at the top, indicating her love of sharing her ideas and thoughts with others."
https://www.instagram.com/p/BicIVYVBulp/?taken-by=oprahmagazine
Mark Zuckerberg
Charal says:
The rounded top of the capital 'M' in Mark's first name suggests he will be patient and methodical when he is doing what he is interested and invested in. The mid-portion of his capital 'M' is suspended above the baseline, indicating Mark's ideas are visionary and that he will carve his own reality. The k-buckle at the end of his first name towers over the other letters — This is a 'defiant k' that indicates Mark will need to be his own authority figure.
McKnight says:
Privacy is the name of the game with this signature. He guards his personal privacy as his own business.
Mark Zuckerberg's signature. 🤔 pic.twitter.com/RUvSPgIxzy

— David P Gelles (@gelles) March 25, 2018
Richard Branson
Charal says:
Richard's signature is vertical-slanted, indicating his poise, objectivity and ability to stay outwardly calm under pressure. His very high capital letters indicate his confidence and healthy ego strengths. His fully-looped 'h' in his first name indicates Richard's active imagination.
McKnight says:
Large first letters to each name in a signature reveal a person with a strong sense of their own worth. The tiny letters that fall after show he has strong powers of concentration. The vertical slant reveals that Branson trusts his brain over his gut feelings. He is logical and practical in his business savvy.
https://www.instagram.com/p/BjxPQkCAD1B/?tagged=richardbranson