When there's a Zoom outage, people turn to Pornhub. Who's surprised?
Zoom, perhaps the most utilized app throughout this pandemic, experienced a six hour outage on Monday morning. Although the bug wasn't widely reported and is nothing noteworthy, it did affect people all over the globe, particularly throughout the U.K. and  eastern coast of the United States.
According to Pornhub statistics, instead of using other apps to communicate with coworkers, friends and family, Zoom users utilized this time to watch porn.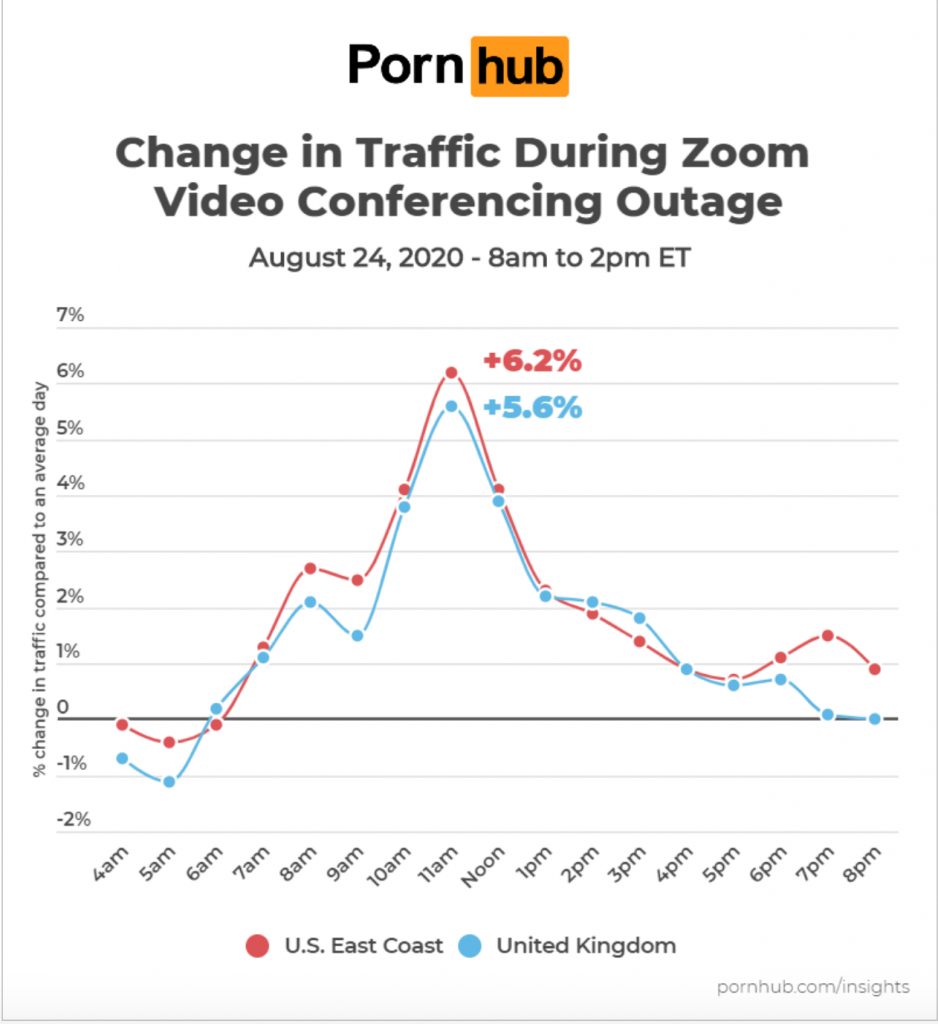 RELATED: Pornhub Premium Is Free For Everyone Thanks To Coronavirus
During the outage, Pornhub traffic across the U.K. increased by 5.6% and U.S. traffic increased by 6.2%. While these numbers don't sound like that big of a deal, in total, these two countries constitute almost half of Pornhub's daily traffic, which adds up to a significant amount of clicks for the site.
"To calculate traffic increases, our statisticians compare the average level of traffic from the same hours of the day, and day of week over the preceding 3 weeks," reports Pornhub.
RELATED: Pornhub Makes The First Porn Film That Focuses On Pollution
These stats aren't a rarity. In fact, outages on other social media apps tend to also trigger a spike in Pornhub traffic. In 2019, when Facebook and Instagram were down, Pornhub experienced a 19% traffic increase.