Last week, we told you all to follow the excellent Instagram account AnimalsBeingNice. While we stand by our recommendation, we feel as though we'd be doing you a disservice if we didn't remind you about all the wonderful photos, videos, and GIFs of cute and funny animals being jerks to each other.
For example, here's a nice little kitten rudely swatting at his yawning dog friend's tongue.
For some reason, this woman thought she can enjoy her ice cream cone in peace with her cat and dog looking on. She thought wrong. What's most impressive is that both pets attack at nearly the exact same time.
We wonder what this mischievous bird was thinking when he pushed his turtle friend off of a ledge and into a trash can. It's of course hard to know everything from a short GIF, but based on the little evidence we have it seems as though this bird is rude as hell.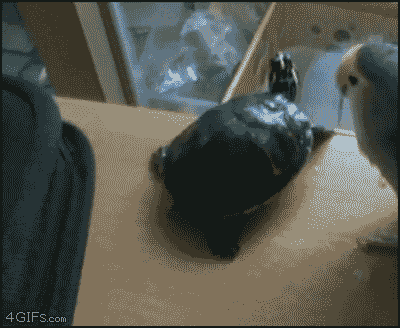 Even dolphins can be dicks, as evidenced by this one who knocked his bud out of the air. Very inconsiderate, though perhaps it was an innocent mistake.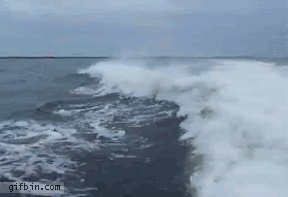 This lil pup learned the hard way that if you try to steal your bigger dog friend's prize box, you might get peed on.
When you have a dog with ball running around, you're not going to be able to spin like 60 hoola hoops around for very long.
Sure the cat looks cute and relaxed here, like he wants you to scratch his belly, but we should all know by now that such a posture is a clear and obvious trap.
For even more examples of rude animals, check out AnimalsBeingDicks.com, where several of these GIFs came from, and /AnimalsBeingJerks on Reddit.