Back in the day, references to Palm Springs conjured up images of retired people, golf courses and cacti. These days, there's a mix of youthful energy injected into this SoCal destination: an enclave of hipsters on bikes, beautiful people lazying around poolside and fashionistas/creatives dining al fresco. And now, the Obama's are kicking it here too. Here are 7 recs that would have the former First Family not even missing the chefs and kitchen staff at The White House.

1) Get Your Brunch On At Cheeky's
https://www.instagram.com/p/83MqkvItp2/?taken-by=cheekysps
The most powerful person in Palm Springs may very well be the host overseeing the wait list at Cheeky's. Between 10am-noon, get ready to hang out with your brunch compatriots who are all waiting to eat Cheeky's fluffy blueberry pancakes, chilaquiles with chorizo and weekly eggs benedict specials. Piggy lovers, try the $5 bacon flight that includes five strips of different varieties of bacon such as smoked, thai green curry and apple cinnamon.
2) Breakfast And Ping-Pong At Arrive Hotel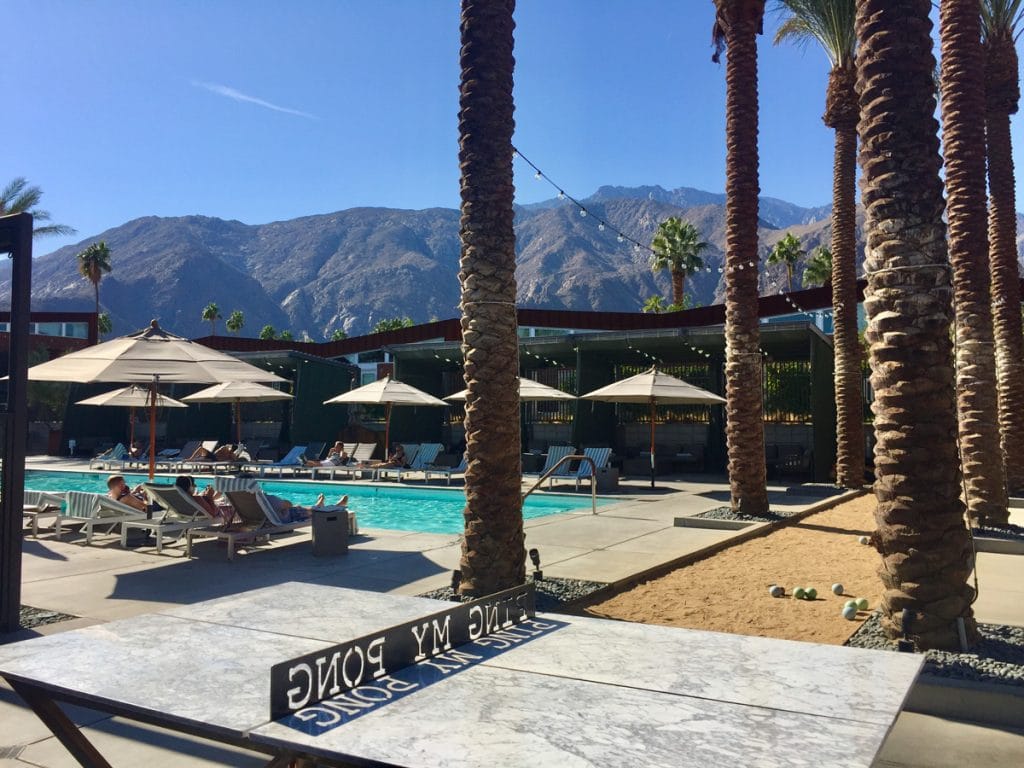 Arrive is one of the newest additions to Palm Spring's collection of chic lodging. Regardless of whether you stay in one of their 32 guestrooms, all are welcome to dine at the hotel's outdoor restaurant, Reservoir. Tres Leches pancakes and fried chicken & churros are faves. Post-breakfast, hit the outdoor ping pong tables to work off some calories before visiting the hotel's onsite ice cream shop to treat yourself.
https://www.instagram.com/p/BDdkkRtSsMW/?taken-at=235120538
In 1996, Diana DiAmico built a burger joint in a historic 1936 Spanish colonial structure that was at one point a gas station and later a greyhound bus stop. Back in the day, DiAmico's mom ran a popular burger stand in Venice Beach, so DiAmico's learned pretty early in life how to flip burgers. Many locals regard Tyler's as the best burger in town. It's often described as the perfect backyard barbecue burger. DiAmico still works there every day.
4) People-Watching And Proper Pool party, Mosey Over To Ace Hotel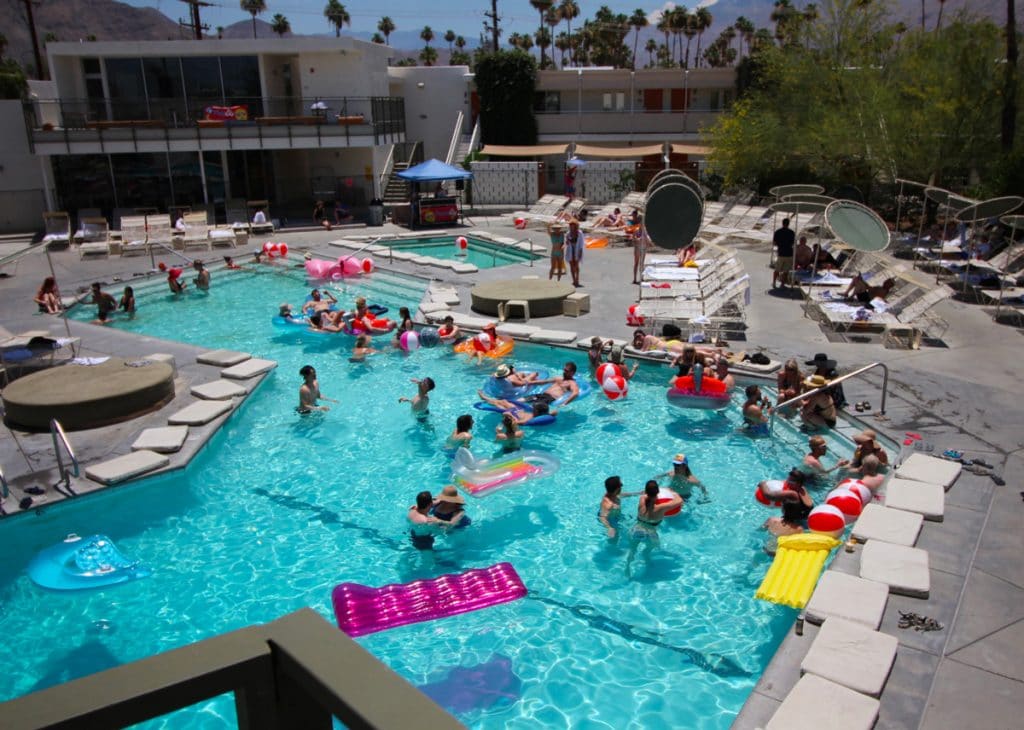 When you need a break from the pool, King's Highway has got your back. With a roadside diner feel overlaid with that signature Ace vibe, King's is appropriately set in an old Denny's. King's works with local farmers and sourcers to serve SoCal favs such as a toasted farrow bowl and date shake made with local dates (they come from the neighboring Coachella Valley), almond milk and vanilla bean gelato. Bonus: there's bingo on Monday nights!
5) Birba For Al Fresco Dining
https://www.instagram.com/p/BL6zaLeB32X/?taken-by=birbaps
If you like to dine outside, Palm Springs is your best buddy. Many locals think Birba, located next door to brunch hot spot Cheeky's and run by the same owners, does it best. Surrounded by fichus trees dotted with white lights and fire pits, this intimate and modern setting is like hanging out at your interior designer friend's garden patio. Italian is the genre with favorites such as the tricolore salad with fried garlic, aged parm and lemon and the bruschetta with local tomatoes, olive oil and basil. Chase it all down with a Pisco Sour or Greyhound.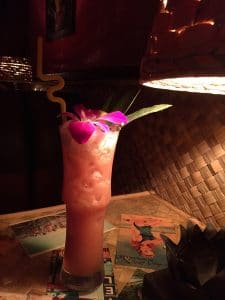 This bad ass tiki bar, located behind a coffee shop and housed in the original 1950's Don the Beachcomber restaurant, used to be a secret spot but awesomeness can't stay incognito forever. The dim-lit three booths and 5-seater bar still makes this place feel like a laid-back speakeasy. For the record, these are not your cheesy tiki rum drinks. Proper mixologists tend the bar, making syrups and bitters from scratch. Fair warning, more than a couple of these honed concoctions and you'll wonder if you can touch a Secret Serviceman's gun.
https://www.instagram.com/p/BPi4etEjpUd/?taken-by=workshopkitchenbar
Anyone who thinks Palm Springs is a food desert needs to visit this James Beard award-winning restaurant. Located in the heart of the Design district, people who'd pick modern austere minimalist over stuffy and pretentious will like the digs and atmosphere here. Workshop's menu is market and season driven with winter dishes such as Kabocha squash + burrata and Duck leg confit with duck merguez sausage, de puy lentils and jus. For a romantic experience, sit outside.
---
[gravityform id="13″ title="false" description="true"]
---