If you ate all your meals exclusively at state fairs, you'd be forgiven for thinking Spam is one of the four major food groups. (Also trending this year: deep-fried nachos, things served in pineapples, cream cheese stuffed things and the word "bomb".) So while fair-cuisine might make your heart mad, your mouth will totally thank you. Here are some new, not unhealthy at all foods debuting at fairgrounds later this year.
1) Double Barrel Burger
Because 2018 is overrated, the Indiana State Fair (Aug. 5-21) is doing its part to make sure you never see it. Their Double Barrel Burger is constructed of three glazed doughnuts, two cheeseburgers, bacon…and is that mac and cheese we see in there? If you're still feeling a little too alive after eating this, there's also deep-fried birthday cake and deep-fried s'mores for dessert.
2) Ice Cream Nachos
The Iowa State Fair (Aug. 11-21) is introducing 26 new food items this year including a light little snack involving an ice cream sundae atop a platter of sugared chips. Basically, a deconstructed waffle cone, but with more sugar. We approve.
https://www.instagram.com/p/BJLeBOqgjD8/
3) Spam Curds
Among the candied bacon donut sliders and deep-fried nachos being introduced at the Minnesota State Fair this year (Aug. 25-Sept. 5) are Spam Curds. Here, Cheese-flavored Spam is cubed, battered, deep fried and served with a side of–that's right–ranch.
4) Elvis Chicken & Waffle Sandwich
Nobody has more new foods this year than the Wisconsin State Fair (Aug. 4-14). There's the Mac & Cheese Crusted Pizzas, Chocolate Bacon Donut Burgers, and everything else in between (two pieces of battered-bread, most likely). Because fairs do everything bigger, their version of chicken and waffles includes a homemade peanut butter, banana, bacon waffle that sandwiches a deep-fried, buttermilk-marinated, hand breaded chicken breast drizzled with Sriracha maple syrup. It's all topped off with powdered sugar and presumably washed down with this epitome of elegance:
https://www.instagram.com/p/BIs-4OChsGS
5) French Toast Bacon Bombs
In addition to deep-fried cookie butter, cayenne cotton candy, a lasagne sandwich and a host of other new offerings, the San Diego County Fair (June 3-July 4) brings us French Toast Bacon Bombs, which are basically bites cream cheese-filled dough wrapped in bacon, deep fried and drenched in whipped cream.
https://www.instagram.com/p/BHD2aeAh5ZL/
6) Bacon Cheddar Brat Burger
The Orange County Fair (July 15-Aug. 14) will also be serving a bite-sized version of the French Toast Bacon Bomb (and the lasagne sandwich), but the stand-out splurge this year is an insane pretzel bun burger layered with beef, two slices of cheese, sriracha bourbon sauce, bacon, a bacon cheddar brat and…candied pecans? Sure, why not.
7) Blue Ribbon Chicken Pierogis
The Erie County Fair (Aug. 10-21) is introducing several unique foods this year, and while showing way more restraint than their counterparts (only one item is served stick-side), they have managed to create a dish that incorporates an entire home cooked meal into a single bite: a pierogi filled with roasted chicken, vegetables and mashed potatoes dipped in fried chicken batter and served with country style gravy.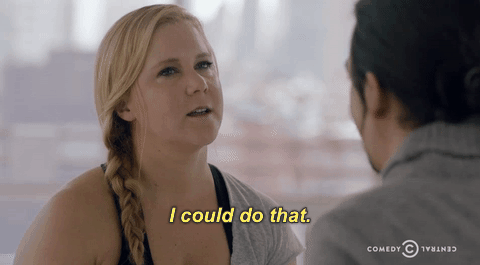 8) Deep Fried Pulled Pork "Funyun" Dings
Ah, the Texas State Fair (Sept. 30-Oct. 23). Where the calories are as big as the hair (Wait, is that the official motto?). While the big event doesn't kick off until September 30, organizers are busy rallying people to vote for the dish they want to see at this year's festivities. In the running: 8 of the most bat-shit crazy carnival foods you've ever heard of. Our money is on the Deep Fried Pulled Pork "Funyun" Dings out of pure curiosity. How does one stuff Funyuns with pulled pork, pineapple, cheese and bacon, exactly? (UPDATE: voters have cast their final ballots. The winners are: Best Taste goes to Ruth Hauntz for Fried Jell-O®; Isaac Rousso takes the title of Most Creative for his State Fair Cookie Fries.)
Loading ...