If you're in charge of the Thanksgiving meal this year, you have our deepest sympathy. If not, we highly recommend taking some time out of your day to delight in the kitchen mishaps of these poor souls. Even the most talented chefs can eff up an epic meal. And somehow, it's even funnier when they do it.
Russell Ashton, Chef de Cuisine of The Spaniard, opening this winter in the West Village in NYC:
When I first started at Ai Fiori, I was really nervous, being in  a Michelin-starred kitchen in New York City. Working garde manger, I was making a truffle vinaigrette, and it called for brown butter in the recipe. The sous chef at the time who was helping me said, "Go get some butter. We need some brown butter." I went into the walk-in and I saw a tub of butter, and I was like, "Oh, sick! It's already brown butter!" I got it out and weighed what I needed and put it into a pot and started heating it up, melting it so I could use it for the vinaigrette. I continued doing some other stuff, and the sous chef yelled at me: "Russ, what the hell is this?!?" I looked over, and the pot was billowing smoke. It was clarified butter. I just was so nervous and scared from being there that I took clarified butter and turned it on, thinking it was brown butter. It was crushing smoke, almost going to combust. I was so terrified. It stuck with me for the longest time. It was pretty crazy. That experience was one of the reasons why I changed how I teach my staff and started to approach things with more patience: the sous chef was like, "Holy shit!" but then he explained things and showed me the right way and took me under his wing. It was like, "Okay, now Russ has had his fuck up. Now Russ, let's teach other people how not to fuck up." I don't believe in yelling in a kitchen. People work much better when you talk to them in a gentle way.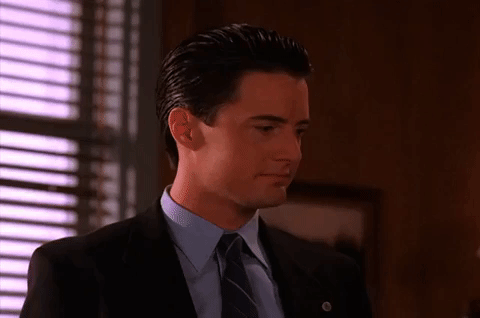 Okay, so this was at the Painted Table in the Alexis Hotel. It was maybe 1999 or 2000 and I was still in culinary school and it was my first "real" cooking job (I cooked breakfast for two years before, but it was the first place I had to wear a chef coat and cook dinner). I was green! Someone sent me down to the walk-in to get some thyme but I'd never seen fresh thyme, only the dried crap, so I brought back tarragon and got yelled at.  The hotel has a few banquet rooms and during the holidays (this was a Christmas party), there would be a party almost every night in addition to regular service in the restaurant. Usually, you would know ahead of time how many and what you were cooking.
This particular party had steak as one entree and salmon as the other. I don't remember the exact number but somewhere around 30-40 of each. For big parties like that, if your entree protein is "grilled" you get nice marks on the grill ahead of time and finish them in the oven right before they go out (you can't really grill 60 things at once). SO! I had all my proteins marked off and got all the entrees out on time without being yelled at or ridiculed, which in my world meant I did great. If I was left alone it meant I was doing a good job because the only time you were talked to was when you fucked up. About 10 minutes after the last entree went out, a salmon came back. They said it was undercooked (usually it's served medium or a little under, so people who freak out about pink fish send it back. It happens, no big deal). But I picked it up and looked and as I'm looking at it, two more come back and another and another. The first piece I'm looking at is totally fucking raw and then I realize I NEVER FINISHED COOKING ANY OF THE FUCKING SALMON.
A wave of panic hits me about the same time a wave of 30-40 salmon are being brought back to be refired; there is a line of servers waiting to get in the kitchen with raw, cold salmon. At this point, the chef walks back in the kitchen and sees something is obviously wrong. He walks over to a sever and I see them talking and pointing at me. If there was a back door, I would have just left, but I was trapped. The chef came over, throws a plate of food down the line and reminds me I am, indeed, the dumbest piece of shit he's ever had to deal with. The best part was, at this point, all the vegetables and sauce on the plates are cold a gelatinous, so I ended up refiring 30-40 entire new plates; some people probably got their food 40 minutes after their friend next to them, who had wisely ordered the steak, was finished eating.  Somehow I didn't get fired and I sure as hell never did anything that dumb (but plenty of other dumb things) again.
Carlo Lamagna, Executive Chef of  Clyde Common, Portland:
When I was a green cook working the AM shift, I was in charge of getting the braises ready for evening service.  I was shown by another cook but it was more of a blind leading the blind situation.  So I went ahead and winged it.  instead of a small can of tomato paste, I put a #10 can in and set the oven at 375.  I was braising lamb shanks for a special that night.  It turned out horribly.  It was this thick gloppy, tomatoey mess with burnt lamb shanks sticking out everywhere.  I spent a significant amount of time scrubbing out the two hotel pans that they were in. Epic fail.