Smoking cannabis while you have lung cancer can seriously compromise you, and even increase the risk of worsening cancer as well as the risk for it spreading.
Lung cancer is the second most prevalent cancer affecting both men and women. According to the American Cancer Society, in 2021 alone there were around 235,760 new lung cancer cases and the year isn't even over yet.
It is the leading cause of death among men and women, despite the fact that cases continue to reduce because more people quit smoking cigarettes each year — the number one preventable risk factor for lung cancer.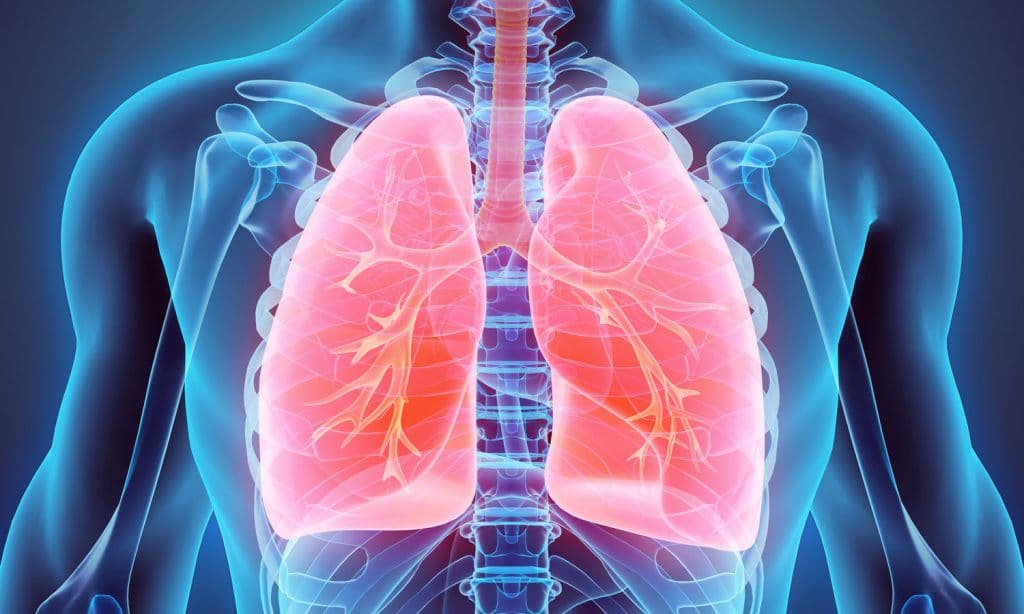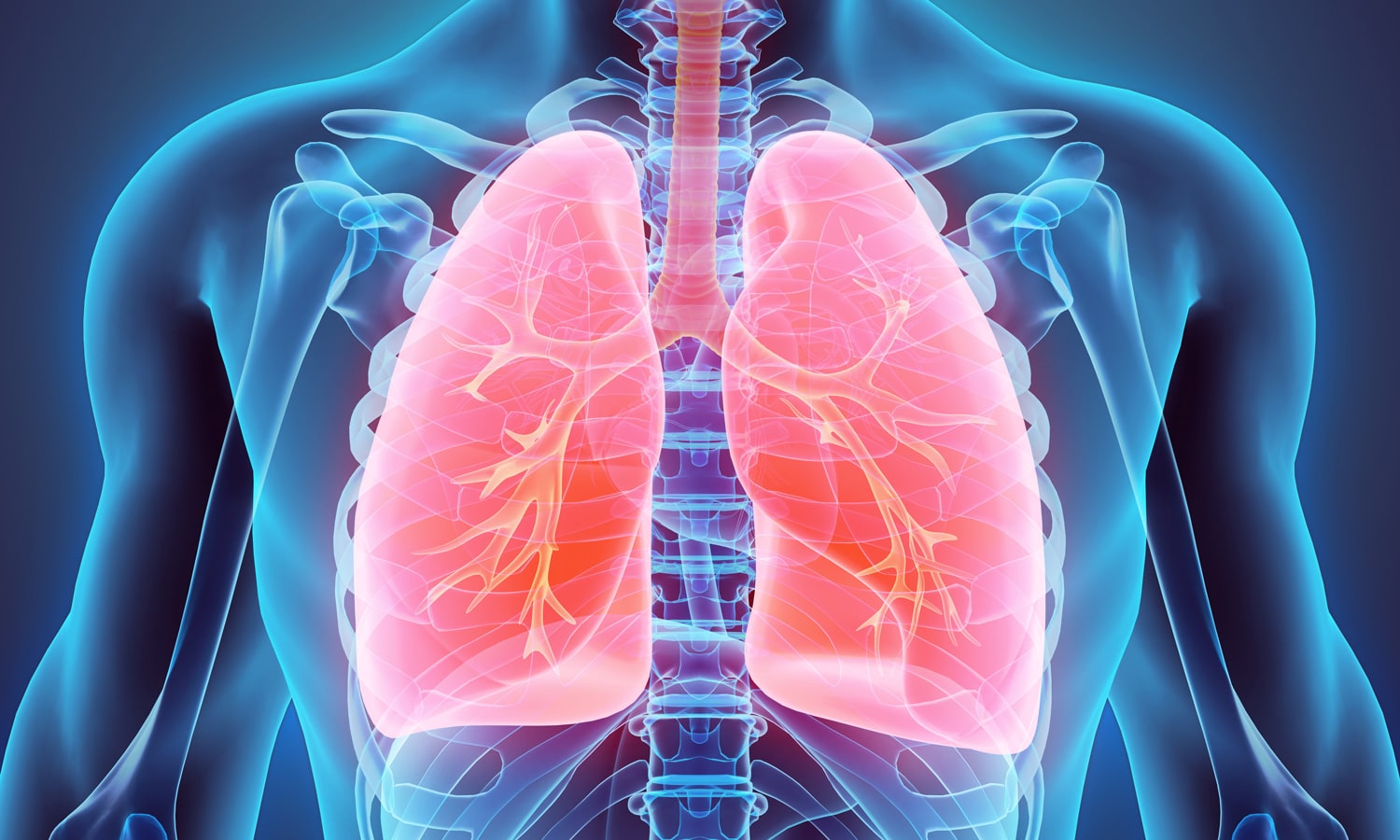 But given how common lung cancer is, can cannabis help? Considering how cannabis has already been widely used for helping treat other forms of cancer, much is still unknown about its efficacy for the disease. Additionally, many people still lack awareness surrounding the cannabis plant because most people think that you can only smoke it, which doesn't make sense if you already have a disease afflicting your lungs.
So what to the experts have to say about medical marijuana use for lung cancer?
According to Dr. Junella Chin, an integrative cannabis physician treating both adults and children in New York: "When you take plant-based cannabis, marijuana, you're decreasing inflammation, and you're relieving pain at the same time." She adds that humans already have a natural endocannabinoid system but when there is chronic pain, the body's own pain relievers aren't enough.
"So when we utilize phytocannabinoids from the cannabis plant, we are actually replenishing our body's own cannabinoid system. By doing so, it helps us deal with pain and inflammation much more effectively," she tells SurvivorNet.
Cannabis can also help treat the uncomfortable side effects of chemotherapy and cancer. The most common effects include nausea, anxiety, depression, pain, and loss of appetite. "Medical cannabis, if you think about tit, it's the only botanical medicine that can help nausea, increase appetite, decrease pain, and elevate mood," explains Dr. Chin. She also adds that a great deal of patients who are taking chemotherapy as part of their treatment regimen live in a cannabis-friendly state, and are using MMJ for relief.
RELATED: Is Vaping Cannabis Really Worse For Teen Lungs Than Vaping Tobacco? 
While other doctors prescribe Marinol, which is a synthetic type of cannabis, for these side effects, Dr. Chin says nothing but the real plant is best especially when it comes to what she recommends for her patients. "That is much more effective in increasing appetite and decreasing pain for my cancer patients," she says.
Marinol has been controversial since its release, because of many in the medical community parading it as an alternative to cannabis when it's a completely synthetic version. Some common side effects of marinol include dizziness, trouble concentrating, drowsiness, confusion, and mood changes. Because of these, it's clear why Dr. Chin and many other wise doctors prefer to recommend the real thing.
A Word of Caution
Patients should always discuss all the available options if they want to medicate with cannabis for cancer and chemotherapy.
"I have no problem with patients getting marijuana from a reputable, licensed source as long as patients are open with their physician about what they're taking, and making sure it doesn't interact with any clinical trial drug that they're taking or any standard therapy," says Dr. Elizabeth Comen, an oncologist at the Memorial Sloan Kettering Cancer Center.
"In general, we have always advised patients diagnosed with lung cancer, not to smoke anything," Dr. Comen tells SurvivorNet. In the case of lung cancer, edibles are usually recommended. "When it comes to marijuana, people have been using it for a very, very long time to help them. But people have also been hurt by marijuana," she adds.
RELATED: Smoking Marijuana And Fighting Lung Cancer: Here Are The Facts
"I have no problem with patients getting marijuana from a reputable licensed source." Of course, Dr. Comen is always concerned that her patients are in safe hands. Smoking cannabis while you have lung cancer can seriously compromise you, and even increase the risk of worsening cancer as well as the risk for it spreading. "I am open to patients taking whatever they need to feel better," she adds.
Is There A Link Between Cannabis Smoke And Lung Cancer?
According to SurvivorNet, who has done an extensive review of available current literature, there are no dependable scientific sources linking lung cancer to marijuana smoke.
"Given the expanding legalization of marijuana, and the anticipated wave of increased use, there is clearly a need to study the cancer risks of marijuana with the same rigor that has been devoted to tobacco smoke," explains Dr. Joseph Friedberg, who heads the thoracic surgery division in the University of Maryland School of Medicine. "Both types of smoke contain some of the same carcinogens, so the widely held belief that tobacco smoke causes cancer and marijuana smoke does not is inherently flawed."
Best Forms Of Cannabis For Lung Cancer
As smoking is not a healthy way to medicate with cannabis if you have lung cancer or any other form of respiratory disease, here are other effective ways to do so:
Edibles: Edibles are basically any kind of food infused with cannabis. They take longer for its effects to be felt, though their therapeutic effects last for a much longer time. Edibles are known for the strong body high as well as psychoactive effects. Edibles are an excellent therapy for cancer patients who are seeking relief from pain and insomnia.
RELATED: Legal Marijuana States Had Lowest Rate Of Vaping-Related Lung Injury
Tinctures: Tinctures are a type of liquid cannabis extract which is ideal for patients seeking dosage control as well as quick onset. It's used by placing three or four drops under the tongue, from where the compounds are absorbed.
Ingestible oils: Ingested oils can be consumed as oils, or placed inside capsules. They are swallowed just like any other infused good but what makes it different is that it's just like oil.
With these terrific and effective options, you and your doctor have a great range of products to choose from should you decide to move forward and medicate.
This article originally appeared on Cannabis.net and has been reposted with permission.