The task force is split on whether to include cannabis reform among its recommendations to Joe Biden for the upcoming election.
During the Democratic presidential debates, Joe Biden stood alone on cannabis reform. The majority of candidates had voiced support for marijuana legalization, siding with the more than two-thirds of voters who believed America should end prohibition. Biden instead supported decriminalization and expressed the need to further research the plant before making it available to the American public.
That division has represented a point of contention within the "unity" task force Biden formed with former rival Sen. Bernie Sanders since winning the nomination. Sanders has supported cannabis legalization for over four years. He made it known that if elected President he would write an executive order to legalize the plant his first day in office.
According to Politico, marijuana legalization has been discussed at length among the task force. The group, which had members individually appointed by Sanders and Biden, is focused on criminal justice reform and some view cannabis as folding within that larger conversation. Those in the Sanders contingency support legalization. Some within Biden's camp personally endorse ending prohibition, and have discussed whether the issue should be among the recommendations placed before Biden.
RELATED: Bernie Sanders And Cory Booker On What Legal Marijuana Would Mean For People Of Color
Chiraag Bains, a co-chair of the task force tapped by Sanders, is in that camp. He told Politico that Biden should "end the War on Drugs, including by legalizing marijuana." Bains specified that view wasn't an official statement from the taskforce, however. It was just his own position.
"There's an opportunity to advance a really bold agenda on criminal justice," he said. "This is part of envisioning a completely different future, not returning to a pre-Trump era. I say that as someone who served proudly in the Obama administration. We just have to be much more aggressive about rooting out systemic racism and injustice in the legal system."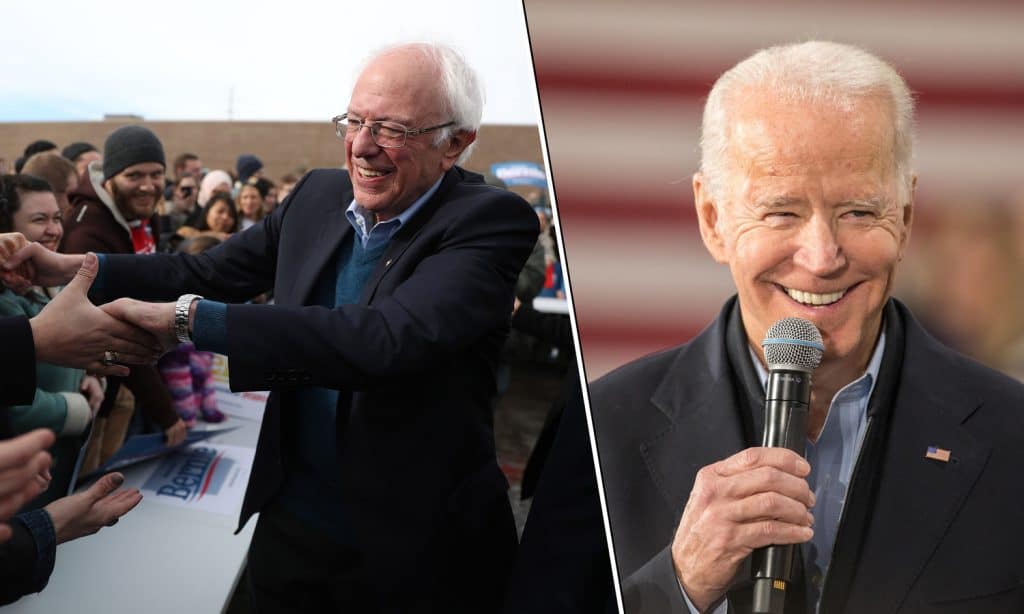 It isn't certain whether the task force will ultimately recommend Biden shift his platform to endorse cannabis legalization. Biden won the Democratic primary by not following the "social media left" and placating ideological benchmarks. "There is a conversation that's going on on Twitter that they don't care about," a Democratic strategist told Politico. "They won the primary by ignoring all of that."
Who Biden chooses as his running mate — reconciling their views into his campaign — may prove the ultimate deciding factor. Sens. Kamala Harris and Elizabeth Warren were both tapped as potential vice president candidates by Biden's camp. Each have endorsed multiple pieces of cannabis legislation in Congress and were also vocal supporting cannabis legalization in the primaries.
RELATED: Looking Back: President Obama's Impact On The War On Drugs
Brookings Institution Senior Fellow John Hudak recently noted that cannabis legalization may be popular among American voters, but it isn't salient. Many already have access to marijuana products through legal and illicit markets. But conversations around policing and criminal justice reform could shift how the voting public views cannabis as a political issue.
"If cannabis reform gets folded into the larger conversation around racial justice and policing, that could create that policy window," said Hudak. "Where everything comes together at the right time and something can get done. That makes it more salient to Americans. Because then Americans stop thinking about it as can you buy cannabis legally or not. You're thinking about it as something systemic, something institutional, something that touches a lot of issues."