Larry Kaiser with Optimum Healthcare IT  shares some of the nuances and considerations healthcare professionals and businesses have had to face with increasing pressure.  
"At the end of March 2020, the United States was ranked as one of the top 10 most technologically advanced countries in the world. When a global pandemic struck the country, however, the healthcare system and the technology that drives it brought the country to its knees" – Larry Kaiser 
In an ever-changing world of new regulations, partnerships, and strategy, one healthcare leader believes the U.S. market will be forever marked by COVID-19. In an exclusive interview with The Fresh Toast, Larry Kaiser, the Vice President of Marketing and communications for Optimum Healthcare IT, a staffing and consulting services firm based in Jacksonville Beach, Florida, described the pandemic crisis from an insider's perspective.

He explained that regulatory changes instituted by CMS will evolve the face (and best practices in healthcare) from this moment on.  He believes that a post-COVID-19 future means hospital capacity, Medicare directives, billing and the supply chain will be forever marked. 
Kaiser mentioned that lessons learned included realizations about revving up the U.S. supply chain for PPE, the rise of agile, temporary (pop-up) hospital locations, and an ever-growing list of off-label medications used to treat up-and-coming diseases. Kaiser believes, "The new normal may bring fewer places to go when you are sick. However, a positive side effect may be increased and improved data sharing so that wherever you go, access to your records is available."

Here, Kaiser shares some of the nuances and considerations healthcare professionals and businesses have had to face with increasing pressure.  
As the pandemic rages on, what are the biggest key takeaways for healthcare professionals and hospitals/clinics?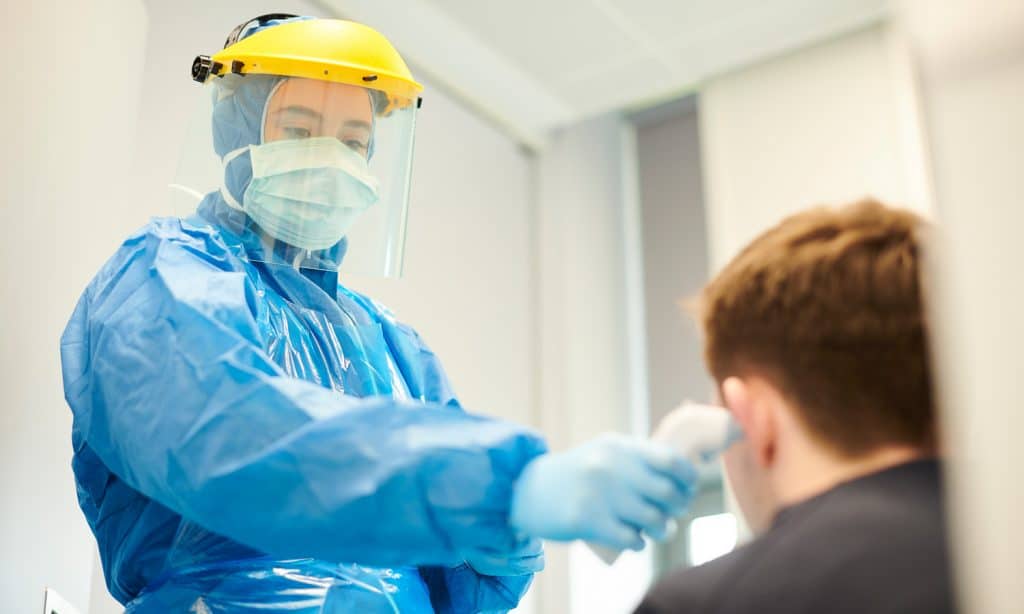 More than anything, the COVID-19 pandemic made a lot of people realize that the healthcare system and the systems used to both run it and treat patients were not prepared for such an event. The impacts of this will be felt both in the short-term and the long-term. I believe that the biggest key takeaways for both healthcare professionals as well as hospitals/clinics are:
COVID-19 is going to be around for some time and may never actually go away.

Technology such as telehealth is now a necessity.

Organizations are going to be facing financial strain for some time, and some may close because of it.
With the FDA's EUA's and new processes in place, do you think it's going to affect the speed/agility of approvals in years to come?  
Yes, I do. In my opinion, we are not doing ourselves any favors with fast-tracking vaccines. When speed becomes the main focus, corners get cut, and mistakes are more likely to be made. Once there is a COVID-19 vaccine, it begs the question, will the FDA undo what was put in place for it? You may see the companies working on cures for cancer and other diseases that may want the same fast-track to approval. Will it be allowed?
As elective surgery options start to open, will we be looking at additional challenges that health care professionals should be privy to? 
When healthcare organizations shifted 100% of their focus to fighting COVID-19, elective surgeries were one of the first things to be canceled or postponed. The challenge with doing so was that the hospitals lost their primary source of revenue. It was a necessary step, but the financial impacts will be felt for some time. With almost all of the state's relaxing restrictions, and these surgeries starting up again, healthcare professionals need to take extra precautions. Patients will require additional screening to ensure they are not infected upon arrival. The doctors, nurses, and other professionals in the room will also need to screened daily and take extra precautions for both their safety and the patients. There could also be additional challenges with the necessary PPE. If a hospital is running short, do they delay surgeries to ensure the emergency department staff has what they need to treat patients? Plans will need to be in place for situations like this as well as a possible second wave of infections.