Within our hyper-accelerated news culture, it can be tough to keep up with everything. But maintaining an informed populace remains vital to our culture. So for those stories that don't quite need your undivided attention, we're helping you digest stuff with GIFS, pics, and whatever qualifies as a quick fix. Remember: Knowing is half the battle. The other half: Laughing at funny memes.
Kim Kardashian conspiracy rumors
Kanye West was The Meadows festival headliner, but he abruptly cut his set short when his assistant delivered the news: Kim Kardashian had been robbed at gunpoint.
https://twitter.com/Genius/status/782762614996762624
Details spread that two robbers had broken in, tied up Kardashian, and reportedly stole near $11 million in jewelry, including her $4.5 million wedding ring, and two smartphones. She returned to New York almost immediately, reuniting with husband Kanye.
The internet showed its truest self when, upon hearing this news, reacted with kindness and empathy.
Shit, I always forget how the internet works. Instead people reacted with multiple conspiracy theories of why the robbery went down.
Like Kim staging a publicity stunt:
The whole Kim Kardashian fiasco just seems like a massive publicity stunt, and an even bigger insurance job to me.

— Giorgio Venizelos (@GiorgVenizelos) October 3, 2016
Wouldn't be surprised if this whole Kim Kardashian robbery was a publicity stunt

— Fabiénne Rose (@_FabienneRose) October 3, 2016
https://twitter.com/Kiara_Ramni/status/782983613126172673
Like this was a plot boost for Keeping Up With the Kardashians:
https://twitter.com/Ziplok_/status/783032737238167552
https://twitter.com/DrunkBrianF/status/782894542227922944
https://twitter.com/FunSkipBayless/status/782931455177400320
Like this was a distraction from Trump (and the Russians helped):
Did The Donald create the Kim Kardashian Krisis as a distraction?#Trump #Kardashian #MyTinfoilHat

— Ed Colton (@ambodian) October 3, 2016
https://twitter.com/dblanchard/status/782788948791746560
Like Taylor Swift was getting payback:
Taylor robbed kim

— diplo (@diplo) October 3, 2016
https://twitter.com/20andmean/status/782789629976178692
https://twitter.com/mxyoor/status/782944103390646273
Like this was about background checks for gun licenses:
Wait, criminals held @KimKardashian at gunpoint in Paris? How is that possible? Does anyone know if they passed a background check first?

— NRA (@NRA) October 3, 2016
Okay that last one was just the NRA. Anyways, we go to our Kim Kardashian expert, someone close to the story, to hear his reaction to all these rumors.
Kanye?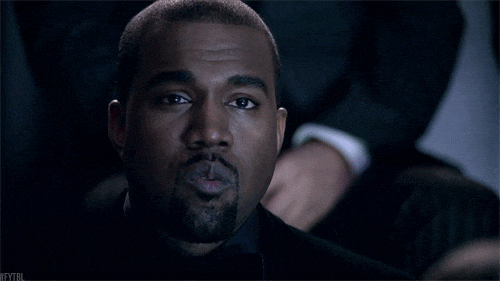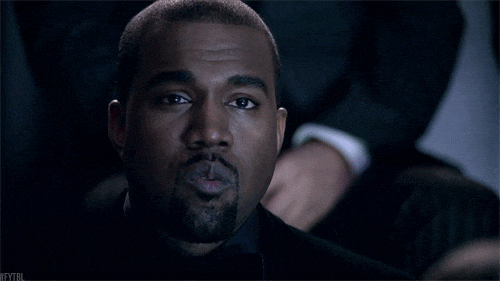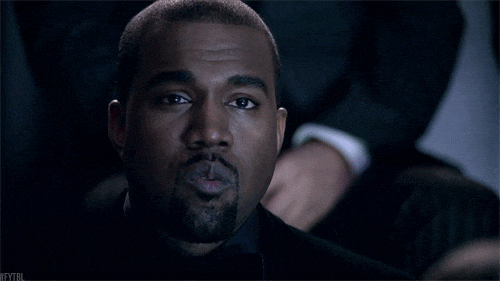 LeBron James endorses Hillary Clinton
Some athletes choose to stay far away from politics of any kind, including endorsing presidential candidates. As Michael Jordan famously said, "Republicans buy sneakers, too." Considering the added backlash and uproar capable in the social media era, it's no surprise athletes often remove themselves from the conversation.
Which is why LeBron James' endorsement as Hillary Clinton comes as a bit of a surprise. Not only did the man endorse her, he wrote an op-ed explaining why for the Akron Beach Journal.
"I support Hillary because she will build on the legacy of my good friend, President Barack Obama. I believe in what President Obama has done for our country and support her commitment to continuing that legacy."
He also cited building a strong foundation for his kids and addressing violence in the African-American community as influences on his endorsement.
And to all the critics and haters who tell LeBron he should just stick to playing basketball, he has a message for you:
https://twitter.com/TeamKanyeDaily/status/782412132923109376
Ben Affleck names new superhero flick "The Batman"
During a press junket for The Accountant, Ben Affleck's new psycho thriller with Anna Kendrick, reporters seemed keen on asking the actor/director on another movie. That movie of course being Batman.
Here's what Affleck had to say:
"The movie I think is going to be called The Batman. At least that's what we're going with right now. I might change it… That's about all I got right now. We're working on the script, the script is going well, I'm really excited about it."
This comes in addition to reports that Affleck and collaborator Geoff Johns are trying to make "the ultimate Batman movie." As Birth.Movies.Death reports, expect to see all your favorite villains from Bats' Rogues Gallery, as they'll all make an appearance some way or another.
Let's just hope this ends better than previous DC movie efforts. I can't see Sad Affleck again. It's too sad.
Posted By: Brendan Bures