While we would have loved to see Biden appoint an AG who has a history of actively supporting marijuana legalization, Merrick Garland has shown no animus towards weed.
President Joe Biden's cabinet is starting to take shape. Appointees have the power to legalize marijuana at the federal level. Two positions are specifically influential to legalization, including Attorney General (AG) and Secretary of the Department of Health and Human Services (DHHS). The Controlled Substances Act (CSA) grants the AG and the DHHS Secretary the ability to remove a substance from a given schedule. The Attorney General delegates its power to the Drug Enforcement Administration (DEA) and the DHHS Secretary delegates its power to the Food and Drug Administration (FDA).
The CSA places substances on certain schedules based on their danger to society with Schedule I reserved for the most dangerous drugs. Despite widespread adoption of legal adult use at the state level, marijuana remains a Schedule I substance, alongside heroin, fentanyl and meth.
Since there is a lot to cover here, this is the first post in a two-part series. Today we'll take a look at Biden's picks for AG and the current head of the DEA. The next post will focus on DHHS and FDA's leaders.
ATTORNEY GENERAL: MERRICK GARLAND
Overall, we still do not know Garland's position on marijuana. Before becoming a judge, Garland was a private attorney focusing on corporate law and a federal prosecutor who famously handled domestic terrorism cases including the Oklahoma City bombing, the Unabomber, and the Atlanta Olympics' bombing. Absent from Garland's record is any hard stance in favor of the War on Drugs or against marijuana legalization. This automatically makes him a better pick for AG when it comes to marijuana than Bill Barr or Jeff Sessions, the last two individuals nominated by former President Donald Trump.
Before 2021, Merrick Garland was best known for being President Barack Obama's nominee to replace Antonin Scalia on the Supreme Court. Garland, a Democrat who served on the  United States Court of Appeals for the District of Columbia Circuit, serving a Chief Judge from 2013 to 2020. The D.C. Circuit Court is perhaps the most prominent and prestigious court in the country, other than the Supreme Court, as it handles a large number of cases involving the federal government. As a D.C. Circuit judge, Garland is an expert on administrative law.
RELATED: Where Does Biden's Attorney General Pick Stand On Cannabis?
Merrick Garland has been quiet on marijuana legalization. The closest definitive opinion he has given was in 2013, when the industry trade group, Americans for Safe Access sued the DEA in an effort to remove cannabis from Schedule I of the CSA. Garland was one of three federal judges who ultimately ruled in favor of the DEA. "We're not the scientists," he said during the case's 2012 hearing. "They are."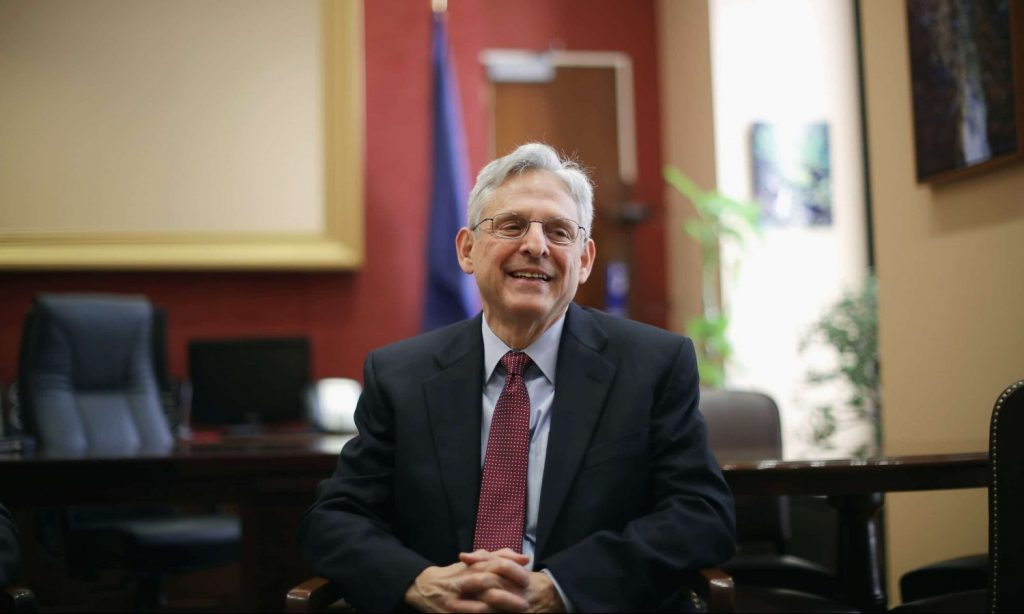 That could be interpreted to show that Garland has a favorable view of the DEA, but that's not really the case. In the case at issue, Safe Access appealed the DEA's denial of their petition to initiate proceedings to reschedule marijuana. Keep in mind that the CSA allows the AG to reclassify marijuana and the AG delegates that authority to the DEA. Marijuana is placed on Schedule I, which is allegedly reserved for drugs with "high potential for abuse," "no currently accepted medical use," and "a lack of accepted safety," for use with medical supervision.
The Safe Access case turned on the meaning of "accepted medical use," which the CSA does not define, but the DEA has interpreted to mean the level of evidence required by the FDA to approve a new medicine. The D.C. Circuit Court analyzed whether or not the DEA's application of its own regulations, promulgated under the CSA, was "arbitrary and capricious." This was not a case about whether the judges thought marijuana belonged on Schedule I, but whether or not the DEA was following the law and its own regulations in deciding not to initiate proceedings to reschedule marijuana.  Federal courts grant agencies significant deference to promulgate regulations and their interpretation of those regulations. This is because, generally speaking, courts view agencies as being better suited to examine data and explain their actions than the court's themselves, unless the agency is "plainly erroneous or inconsistent with the regulations."
RELATED: Does Democratic Senate Really Have Enough Power To Legalize Marijuana Nationwide?
Ultimately the court did defer to the DEA's interpretation of "accepted medical use" and the decision not to change marijuana's status. It is within this context that Garland made the quip about the DEA's scientists. That statement was more about administrative law, then about Garland's own view about marijuana.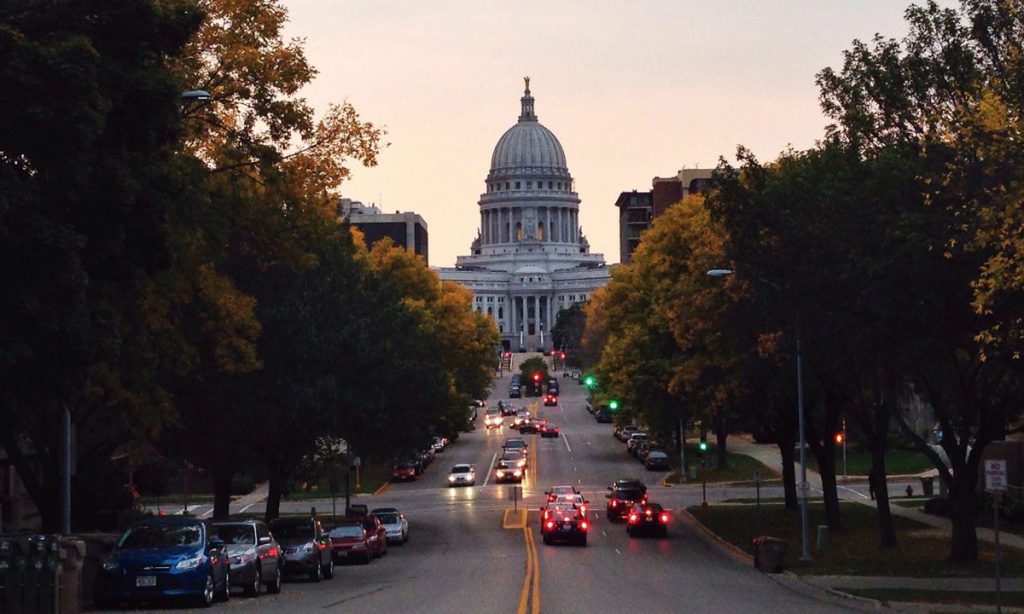 DEA ACTING ADMINISTRATOR: D. CHRISTOPHER EVANS
According to the DEA website, D. Christopher Evans, "assumed responsibility as Acting Administrator for the [DEA] on January 20, 2021." It is unclear how long Evans will serve as the DEA head but his rise to the top of the agency is historic. According to Our Time Press, Evans is the first Black person to ever lead the DEA. Here is how Our Time Press summarizes Evans' career:
Evans began his thirty-year DEA career in 1992 in the Washington D.C. field office at the height of the crack cocaine era that decimated America in general and the Black community, in particular. Special Agent Evans was later transferred to the Los Angeles field office where he was promoted to Supervisory Special Agent. It was in this assignment that he investigated various money laundering schemes. In 2006 he was transferred to DEA Headquarters in Arlington Virginia where he was assigned to the elite operations Division, Mexico and Central American section. During this assignment he represented the DEA on the Department of Justice's (DOJ) Committee on International Gangs. 
Special Agent Evans was promoted during his tour at DEA HQ and served a year as the Executive Assistant to the Chief of Operations followed by two years as the Executive Assistant to the DEA Administrator. He returned to the Los Angeles field office as the Special Agent in Charge (SAC) in 2010. During this time, he led the Los Angeles Organized Crime Drug Enforcement Task Force strike force and served as the first strike force Commander. Thereafter, he served tours as the SAC of the Louisville and Detroit field offices.
Special Agent Evans later served as the Chief of Operations and Assistant DEA Administrator where he supervised the DEA's global enforcement efforts in 240 locations in the USA and 93 foreign offices in 69 countries.
Evans' time at the DEA has focused on money laundering and gang activity in the US but much of his tenure has been focused on the international drug trade. Evans' history on marijuana specifically is harder to deduce and there is no reason to believe that he is in favor of marijuana legalization. After all he's been working for the DEA for 30 years. But it also does not appear that Evans has any particular interest in slowing down legalization efforts.
BOTTOM LINE
While we would have loved to see Biden appoint an AG who has a history of actively supporting marijuana legalization, such as Elizabeth Warren or Cory Booker, Merrick Garland is a thoughtful person who has shown no animus towards marijuana. We don't know much about Acting DEA Administrator Evans, but like Garland, he does not seem to be particularly opposed to marijuana legalization. Overall, these picks are not great but could be much, much worse.
Daniel Shortt is a corporate and regulatory attorney based in Seattle, Washington who works extensively with entrepreneurs in the cannabis industry. This article originally appeared on Green Light Law Group and has been reposted with permission. You can contact Daniel at info@gl-lg.com or (206) 430-1336.