No, but really — how does a person have better sex or a better relationship? The Fresh Toast has enlisted Rachel Krantz, a sex writer and proud canna-enthusiast, to help readers out with some answers as its sex columnist.
No question is off limits, and all questions will remain anonymous. Please send your sex and relationship inquiries to editor@thefreshtoast.com. Now, onto this week's topic: how to make your luxury vibrator last.
Q: I've heard you recommend the LELO LILY 2 vibrator a lot in your past columns as your favorite toy. I finally saved up to buy one, and I have to say, I really do love it! But since it was $139 and I'm already using it a lot, I'm kind of wondering — is there any way to take care of luxury vibrators so that they last as long as possible? I know a lot come with a year warranty, but I'd rather it not break for even longer.
A: Thanks for the question! I'm glad you're digging your new vibrator, and I have to say, I absolutely love this question, because it gave me a chance to investigate the answers for myself. I reached out to Stuart Nugent, Brand Communications Manager for LELO, to find out how to best take care of your luxury vibrator — and make it last. Granted, these suggestions are for the toy and brand you mentioned in your question, but I think many of the tips should prove useful for any high-end vibrator. Here are four questions you might have about caring for your vibrator, answered.
What's the ideal amount of time to charge a luxury toy?
As you might expect, the answer varies from product to product.
"A useful rule of thumb is to charge the product for the same amount of time as you intend to use it: LELO products charge fast. There are exceptions. Two hours of charging LILY 2 should offer four hours of use, but it's the other way around with our most powerful pleasure products, like the Smart Wand," Stuart says.
He adds that the products all feature clearly blinking LED lights to tell you when the toy is still charging, so you'll want to unplug it when those lights stop blinking. And, just like with your phone, allowing the battery to drain fully every now and then is actually good for its longterm battery life.
Does lube matter?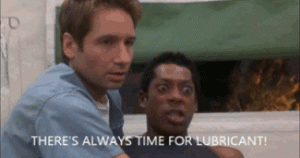 It sure does! "The majority of LELO pleasure products have some silicone in their design, which means, for a variety of fascinating but longwinded reasons, you can't use silicone-based lubricants with them," Stuart says. So make sure you check the material of your new luxury vibe, and only use lube with it that's compatible. (Of course, LELO's Personal Moisturizer will work with all their toys, but any non-silicone-based lube should be safe.) 
If Your Vibrator Gets Weaker After A Year Of Consistent Use, Is That Normal?
If you're noticing that your vibrator seems to be losing steam, does that just mean you're having a lot of sex, that you're overcharging it, or is that just normal?  
"Common sense suggests you could expect a couple of horsepowers to drop off through use over the course of a year," Nugent tells The Fresh Toast. But it's possible that if that's you've been leaving your toy on to charge for extended periods, you might cause a dip in battery capacity. 
"That's the boring answer. The fun answer is that maybe you have too much sex. The corporate answer is that all LELO products have a one year warranty and a ten year pleasure guarantee, so if you think you might have sexed it to death then we'll happily help you out," Stuart says.
It's also possible that some lube could work itself into the motor and slow vibrations, though since most luxury toys like LELO's are watertight, it's unlikely.
How should you clean and store toys? 
"This is the least fun – and most important – aspect of responsible sex toy ownership," Stuart says. LELO recommends cleaning toys by hand (not in the dishwasher, for example), using an anti-bacterial gel and hot water. "Don't use an alcohol-based cleaner, that can damage the surface of the product, and don't rely on hand soap, as that isn't always anti-bacterial," Stuart says. I'd add to be careful about any soap that's fragranced, since that can irritate if it leaves any sort of residue. LELO also has a toy cleaning spray that I've been using the past year and which seems to help keep things clean. (Fun fact: Stuart says it's apparently also really good for cleaning glasses and computer screens.)
Once you've cleaned the toy, dry it with a lint-free cloth and store it in the bag the toy comes with, or in another hygienic container, until your next use. Keep toys at room temperature and out of sunlight. 
So there you have it! If you don't overcharge that new toy, keep it clean, and store it safely, you should have years of orgasms from your new investment coming! Pun very much intended.