There are a lot of myths surrounding sex and marriage, particularly the amount of sex couples have after tying the knot. There seems to be a belief that marriage ruins relationships, kills sex drives and adds an extra layer of pressure on couples. This belief is reinforced by everything we see in movies, books, TV shows, you name it. We often see depictions of married characters who have sparse and predictable sex, or who blame their marriage for stealing their freedom. 
http://giphy.com/gifs/marriage-SZhK4NGBdTQUE
While it's true that couples that have been together for over 20 years have less sex than couples who just started dating, it's not as bad as you think.
Studies have revealed that married couples have much more sex than single people (duh), that the sex they have is way more varied, and that they have a lot more oral sex, which makes a lot of sense. The longer you've been with someone, the more trust you develop in the bedroom and in every other aspect of your relationship.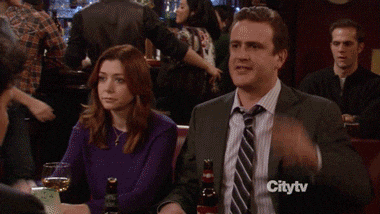 Another study revealed something a little more unpredictable and harder to explain. The most sexually active American couples all share a common factor: kids under the age of six. These couples are having sex at least 80 times a year, which is more than couples that have no kids and couples that have older kids.
We can make a lot of assumptions from these statistics and interpret them in different ways. Couples with older kids are presumed to be older themselves, which can suggest that they have a lower sex drive. They've probably been together for a longer period of time, which can explain the decrease in sex.
Couples with kids under six years of age have the added pressure of toddlers around the house, which makes them spend their time more efficiently and wisely. Another explanation is that they simply need the stress relief, which is totally understandable.